November 1st: I took Benny to his regular vet since he seemed to be straining to urinate the night before. While at the Vet's they did a x-ray and full exam to rule out stones or anything more serious. The vet told me he had an intense UTI and gave Benny an antibiotic shot. He also prescribed some heavy duty pain reliever as the Benny was in some discomfort. He seemed to do well over the next few days... What I didn't realized was the pain relievers were just masking a bigger problem.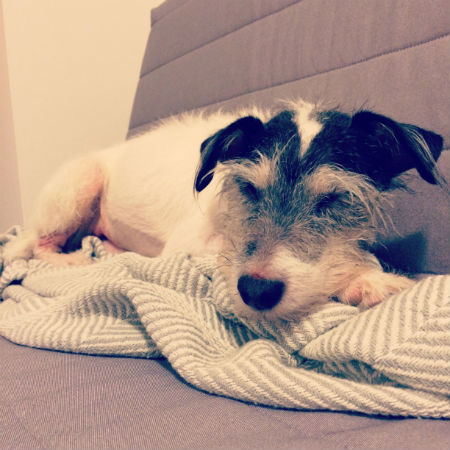 November 3rd: I got home from work to find Benny unresponsive to me on the floor. He had gotten sick on himself and was lifeless on the floor. I don't wish this image on any pet owner. My heart broke as I yelled his name and he barley looked at me. His heart was racing and his breathing was labored. I immediately carried him over to a vet that was across the street. We were turned away because they were closing. I remembered a 24 hour vet hospital in NYC that a friend had recommended. We got a car over and he was admitted.

After 6 hours they informed me he did in fact have a stone that was not detected. It was now lodged in his urethra and had caused a tear in his bladder. He would need two surgeries to repair the damage and retreive the stone. They have presented me with a bill of treatment for that night of $4,000. I was told there wasn't a 'financial coordinator' available and the bill must be paid in full or I would have to find another facility. I couldn't move him again after knowing how scared he was and what bad condition he was in. I found a way to scrape $4,000 together.

The following day (November 4th) the surgeon called to explain the procedures and he would call me with updates after. I was then transferred to the front desk who told me I needed to pay another $4,100 for the surgery to be performed. I told her that I was informed that I would pay when Benny was discharged.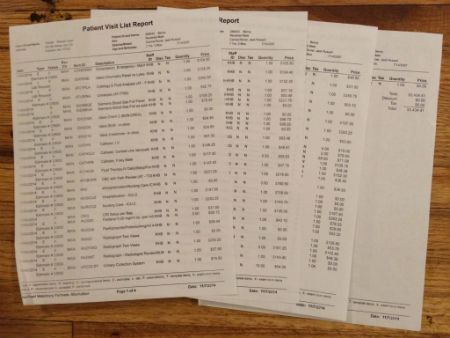 The surgery went well, the surgeon provided lots of updates on his recovery over the next few days. They gave me extensive post-surgery care instructions and 4 medications.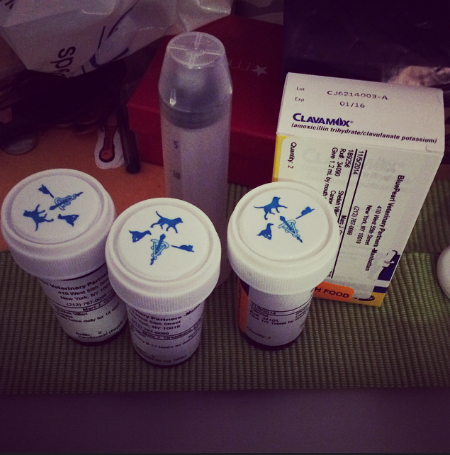 I was a little upset that I wasn't told that he had a skin reaction to the shaving. He was bruised, swollen, and cut on his legs, face, nose, and neck. I expected to see him not in top form but it was pretty shocking and jarring to see my little guy all banged up like that.

November 7th: Upon picking Benny up $4,100 became $4,434. I was told these were 'miscellaneous' charges and they provided no further insight. Again they demanded that it be paid in full. I asked to see their 'financial coordinator' and explained to her the situation, I have maxed out my credit cards and emptied my bank account to save him. She finally agreed to let me pay $4,100 and owe $343 within 30 days.

I have had pet insurance all 7 years I've owned him, paying about $60 a month. I asked the hospital how I applied my insurance and was told I have to handle that once all bills are calculated. I contacted my insurance company and asked for an estimate; $400. After paying them almost $5,000 and never filing a claim all they can do is $400.

I pray I never have to return to that hospital and now have to face Benny's regular vet to remove his stitches this weekend, stitches that were caused by his oversight.

Benny's life to me is worth way more than $8,000 and I would do the same thing every time. After going through the worst 4 days of my life I hope no one else ever has to be treated that way. He's not just a dog or a bottom line a piece of paper, he's my family. And it's my job to keep him safe and healthy.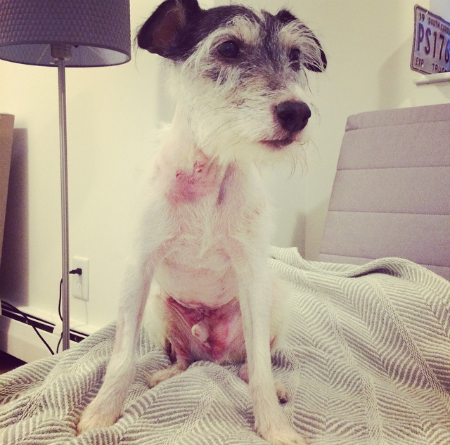 The fact that I even have to ask for help bothers me but if I can't turn to my friends I don't know where to turn. Benny & I appreciate anything you can give to help us. I will be posting updates on his recovery. And we will be sending handwritten thank you notes to everyone that donates. If for any reason more is donated than needed all excess will be given to the Jack Russell Refuge, Inc in Rhinebeck, NY.

Organizer
#1 fundraising platform

More people start fundraisers on GoFundMe than on any other platform. Learn more

GoFundMe Guarantee

In the rare case something isn't right, we will work with you to determine if misuse occurred. Learn more

Expert advice

Contact us with your questions and we'll answer, day or night. Learn more