Gary Parker "Weathering the Storm"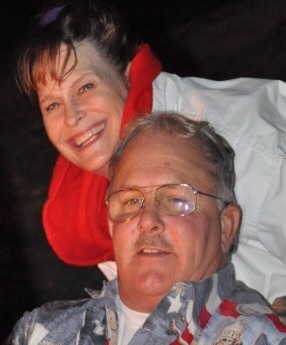 To my dearest family and friends.
How did we get here " Weathering the Storm, " in God's graces?
God has always blessed us.
God has blessed us, with the most wonderful family and friends, during these tough times.
Gary's rectal cancer was only supposed to be a minor set back, as many of you know.
Chemo and radiation, surgery, then a few months to recover, and we were inspired to believe we would be celebrating this Christmas, resuming our quality of life.
With Gary's great humor and spirit, we were ready to take this on !
But then ...
"Rare, but not uncommon" the Doctors report stated, and the ball started to roll, with more than expected - more surgeries and hospital stays - more Chemo - another year of treatments, maybe two ...
Nine months into this, I find myself lost, not knowing which way to turn.  I can't imagine how one manages.
Many have asked "how can we help?"  "Let me know if there is anything we can do."   But how do we ask?
In all humbleness, I wonder how families less fortunate survive.
I was directed here by loved ones that understand, and by those who want to help, because someone, somewhere, helped them by sharing their generosity.
Now that I have begun to really understand what this is going to look like, and now with minimal income, I realize tougher times are coming .
I pray, if we could have only known ...
I thought we were prepared, but now relief cannot come soon enough.
When does the fire sale start ?
How do we survive ?
Who knows...
I graciously thank you for your help and prayers .
Blessings this Christmas.
Terri Parker
Funds that will be collected, will be used towards out of pocket medical expenses, household/children expenses, and necessary 
We recognize that in today's society, many families have their share of financial burdens.  There is no contribution that would be considered too small and any gift, both monetary and of prayer would be forever appreciated.  
Please continue to keep Gary and his family in your prayers.  
We will try to post updated to this site to keep you all advised on his progress.