Funeral Assistance For Robin
It is with a heavy heart that I am sharing as of last night, February 2/13/2018 my mother Robin who was battling cancer for the last 5 years has passed away. Although, the last few years have been difficult, I am proud of how hard she fought to survive so she could be an amazing grandmother to my son Johnny.
Robin always worked hard her whole life as a young single mother. She was a very kind soul, a generous person who touched the lives of those around her with her contagious laugh. Her determination was phenomenal! She had such a drive to walk and do things on her own even when doctors advised her to lay in bed. No matter how ill she felt, she kept pushing to live and not give up! I spent many sleepless nights with her in the emergency room, care homes, and taking care of her at my own home by myself-  even in those not so great moments she enjoyed spending quality time together making the best out of the situation with little Johnny joking and laughing. Robin encouraged me to be the best I can be for my son as she was for me, constantly reminding me how grateful she was having a strong daughter to take care of her. I was so proud to recently have her attend my college graduation cheering me on in the stands. We just celebrated her birthday on January 13th. Robin will be greatly missed by everyone who knew her, especially missed by me and Johnny. I love you mom!
As I mourn my mother Robin's passing, my fiance and I are alone trying to figure out funeral expenses. I am humbly asking for your help. Any donation will be greatly appreciated and will be going directly to her to help pay funeral costs.
If you cannot donate, please help me to spread the word!
Thank you in advance for your well wishes, generosity, and god bless!
-Melissa Rae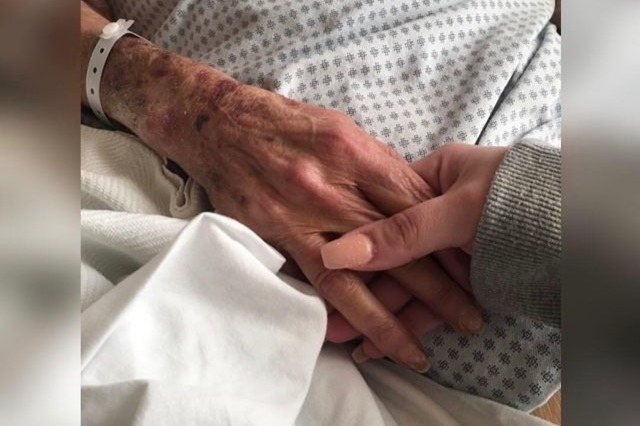 Organizer