Fundraising for 'FOR THE CULTURE' (FTC): TV Teaser
'FOR THE CULTURE' is a coming-of-age comedy about 3 women trying to navigate what it means to be a woman in today's culture. Based on the writer's experiences growing up in and around East London with a unique group of female friends, we each have our own goals that aren't exactly equal to the others. This story explores the conflicts that come with supporting on the sidelines whilst low-key throwing shade for making decisions that the others won't. It's not often we get to see 3 diverse female best friends trying to get through life together as honestly as possible, during the most defining decade of their lives. And so, this TV series is her remedy to that.
SYNOPSIS: Colourful, cramped and ever changing East London is where we find our heroines. Adjoa Greene is no longer a jobless misfit, though she is involuntarily becoming the voice of diversity at her new job. Meanwhile, best friend and tattoo artist Danielle is still avoiding her inappropriate male boss whilst trying to learn how to be more comfortable in her sexuality after a run in with courageous artist Leon. And on the other side of town their friend Halle, a British-Bengali influencer, is guilt tripping her camera shy boyfriend Nathan into a perfect
#couplesgoals insta story. 

All three friends regularly meet up to support each other, whilst low-key throwing shade over the versions of themselves that aren't exactly attainable.

Development Dept. – £2,400
Production Management Dept. - £1,250
Technical Dept. - £7,000
Art/ Craft Dept. - £2,250
Post Production - £1,500
Promo Poster Shoot Cost - £1,000
Other Costs - £3,000
PR & Marketing - £600
For the next few months, we are trying to raise £19,000 to cover all of the above costs. We aim to begin shooting mid-Sept, we will provide you with updates as we go on.
WRITER'S STATEMENT
Thank you for clicking on the link to our fundraiser page!

'For the Culture' began 2 years ago after speaking to friends about not seeing enough joyful or even embarrassingly honest representations of our lives on TV in the UK. Inspired by watching phenomenal female-led shows like 'Insecure' and 'I May Destroy You', I wanted to write my own love letter to friendship in my twenties and East London.

Through the process of development I've had readers from UKTV and Fudge Park productions read and support my story. I've also been mentored by comedy writing legend and actor Kayode Ewumi ('Hood Documentary' and BBC's 'Enterprice'). Every person involved has helped bring it to this exciting stage and you could be a fellow collaborator and investor in a story and culture that relates to so many. We have big dreams for this TV series and need your support to realise it. Thank you in advance and can't wait to share more with you.

THE TEAM

WRITER - Dorcas A. Stevens 


Dorcas A. Stevens is a writer of sometimes conflicting British-Nigerian decent. Born in East London and raised in Essex, she started out by writing poetry for a children's poetry Anthology at a young age. Now, the themes of her work explore contrasting cultures and the expanding representations of womanhood in the world. Her writing has been described as compelling, ambitious, brilliantly authentic and humorous. And she has no plans of stopping the list there.
DIRECTOR - Natasha Adams
Originally Natasha started filming music videos in 2016. In 2017 she wrote, produced and independently directed drama series 'Growin Pains' which is currently streaming on Amazon Prime. After the success of GP, Natasha produced and directed two short films. 'Time to Collect' was sponsored by the National Lottery and won various awards including The British Urban Film Festival (BUFF) and The Los Angeles Independent Film Festival. Her second film 'Infatuation' is currently streaming on Amazon Prime. 

In 2020, Natasha started working with Lisa Maffia from So Solid Crew who has been writing a feature film. More recently she has directed 'Cranston' a comedy pilot starring Daniel O'Reiliy and Tamar Hussan. Off the back of that she's had the opportunity to be first AD on popular soap Eastenders.  

PRODUCER - Juliana Ayeni-Stevens 



Juliana Ayeni-Stevens is producer and writer.  She started her journey aspiring to become an actress but shortly after finishing university threw herself into a full-time career within talent management. Going onto various roles within the arts and entertainment industry. Juliana began producing in 2016 and completed a course in producing at Raindance, and has gone on to produce two short films, including writing and directing one and writing sketches. Her love for screen began in her early years watching a wide range of films and tv shows from drama to comedy to documentaries. She has a great love for Latin American Cinema, true crime docs and comedy.


Cast

Veeran Gill 


Veeran is a Canadian Born, London Bred, Punjabi Actress who encompasses everything it means to be a young Londoner. After attending Kingdom Drama School in 2018 she has gone on to take on a plethora of different roles. Outside of acting she is a huge foodie with a love for travel and dance


Dorcas A. Stevens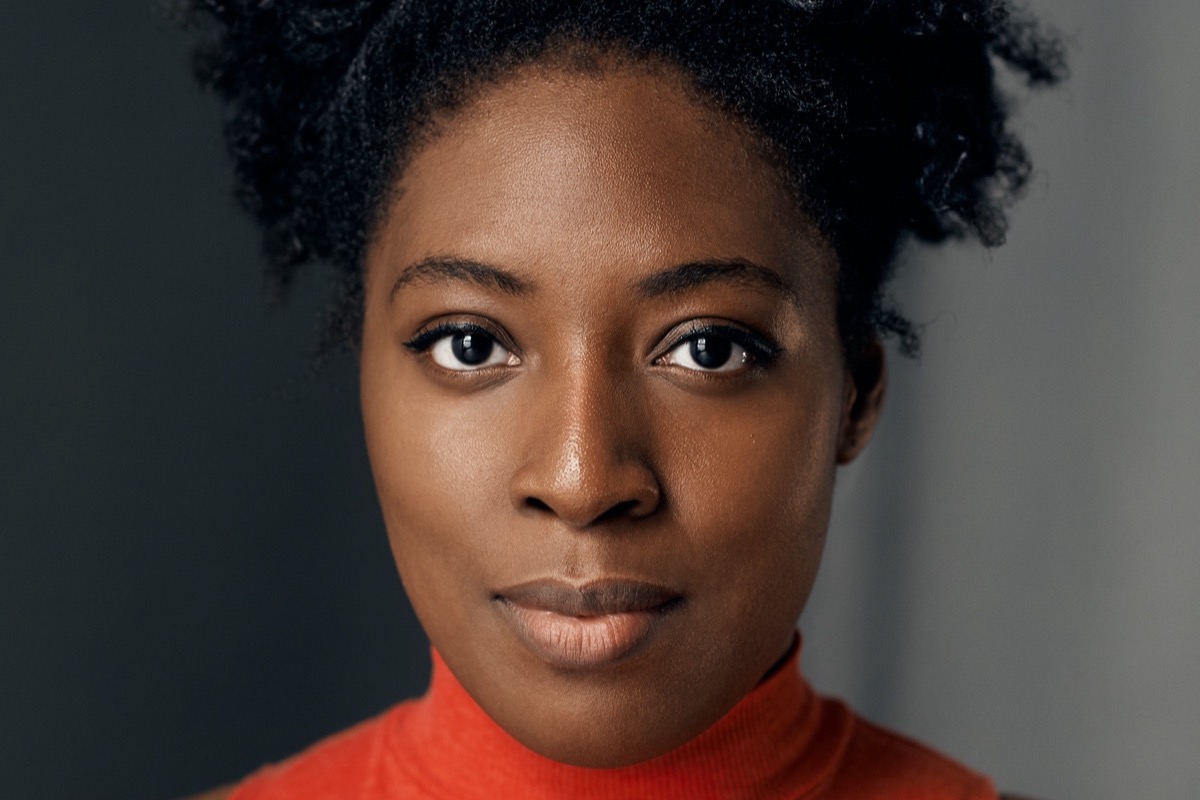 Dorcas is a multi-lingual actress of British- Nigerian decent who lives in East London/Essex. She studied at the Royal Academy of Dramatic Art (RADA) and has been part of Talawa Theatre Company's Youth Theatre training programme and Hackney Showroom' resident Young actors programme. She has toured the UK with the show 'Hive City Legacy'  performing in London, Manchester, Bristol and Wales and has recently filmed a campaign for ITV Hub and Channel 4oD.


Hayley McFayden




Hayley is an Actor, Poet and the Co-Director of House of Rhymes, a creative collective. Having completed her actor training 3 years ago, alongside this completing my advanced training with Frantic Assembly, which has  been one of her best experiences. Since then she have starred in multiple commercials, music videos and short films, She is currently writing my own play along with creating short films for my poetry.  She has always want to give her audiences something that they can resonate with. She's constantly writing and creating whilst being a barista, couldn't get more cliché. 
Fundraising team (2)
Juliana Ayeni-Stevens
Organizer
Raised £465 from 16 donations
London, UK
Dorcas A Stevens
Team member
Raised £565 from 8 donations