Help Stop Shasta County Madness!
My name is James Benno. I am a Cannabis Patient, Provider, and Activist. I have grown in Shasta County since 1997.  Enhancing safe access for patients has always been my goal.



I am currently involved in litigation against the City of Redding. On May 20 2014, I, along with my two son's Jacob and Logan, was falsely arrested and charged with seventeen felonies.

We didn't know it yet, but this is where it started. The video below is of the 4 / 20 flyover, where our garden is featured about a minute in.  

The news article was titled something like "Hunt for Family Values".  Let's show them what "Family Values" are all about!
 

California Highway Patrol officials and director of Shasta County's building division Dale Fletcher go up in the air to locate marijuana grows close to sensitive areas such as schools and religious building on April 20, 2014. The county chose that date - long known as a sort counterculture holiday to celebrate the marijuana subculture - to kick-off enforcement efforts for the year

We spent two months in jail, with a bail of $ 500,000 each, that was finally reduced to $100,000 allowing us to bond out with $ 30 K cash we don't get back.  Now I need to ask for your help.  But here's a little more of the story.  

We are a true Collective grow, according to the letter and spirit of the law.  Here are some pictures of our Cinco de Planto celebration and group planting with patients and their families!

This is my son Logan, getting one of the pots ready:


And, meet Jacob...


And some of the rest of the Patients and Families: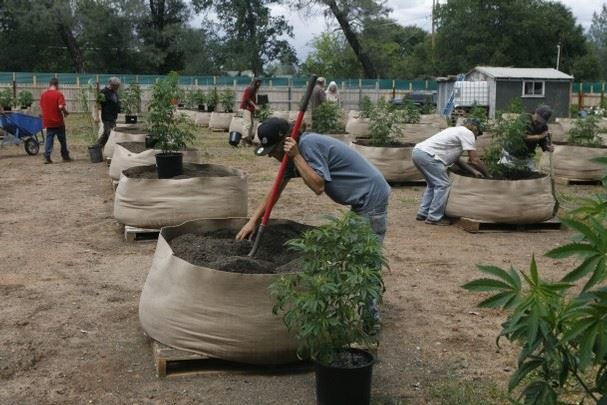 Well, that was the 5th.  Remember the first video?  They came for us 15 days later, on May 20, 2014:

The actual raid, Part 1:

Part 2:

Part 3:

When I was raided I had Nine Recommendations on site that were disregarded.  My medicine was seized.  My plants were destroyed. They even took my dirt and Smart Pots and pallets.

All my Members are seriously ill with diseases ranging from Cancer, to Fibromyalgia, to MS, to Hep C.

I had been working 17 years on that organic soil you saw them haul off in the video.  Since WHEN is organic soil "evidence"?

When I was raided I had $4000 in credit card debt and only $ 250 in the bank but, according to Law Enforcement, I am a big drug dealer.  I grow medicine with other patients.

Their Probable Cause I had a garden two years in a row.......................

I have been removed from three homes and harassed by Shasta county Sheriff Tom Bosenko as well as Shasta County Code Enforcement, and the Shasta County Board of Supervisors.

I have spent every penny I had on two attorneys and am now receiving the attention of several other law firms but there are still many expenses. That is why I stated this page.

But before we get to that part, again, meet some of the children our excess medicine has always been donated to!  Only a couple can 'come out' for all to see but we're sure you'll love them as much as we do!  Cancer: GONE!  Epilepsy: Halted!  

[Use the contact button below for more information!]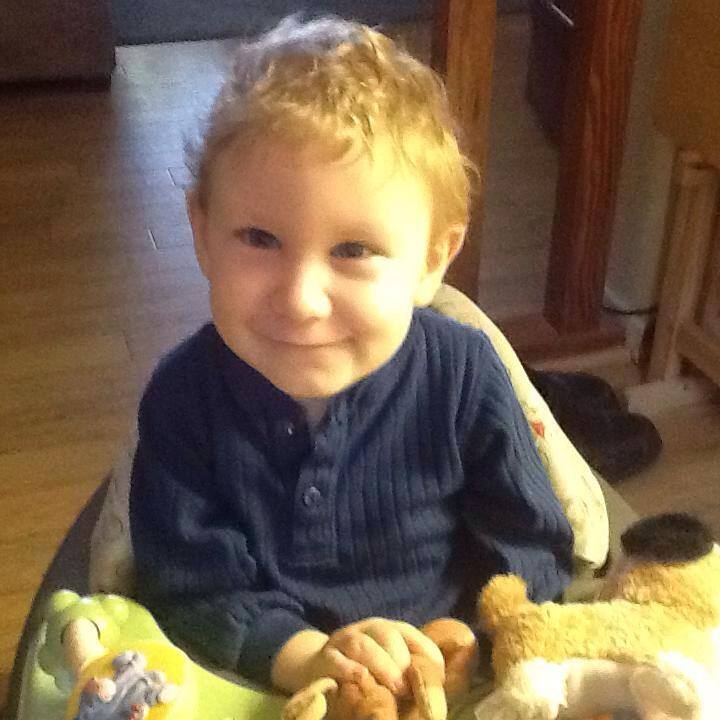 Well, back to the story.  So there we are, in jail, and guess what?  The money was rounded up by local people with the help of the Human Solution who are currently making payments to the bail bondsman.
Look for The Human Solution in your area so you can learn how we can help each other END PROHIBITION!  No one should go to jail for a PLANT!
So now I need to ask you, and I know you're going to ask me:                                  Why Donate ?
For 18 years Judges have been allowed to make bad Case Law and Local Politicians and Law Enforcement have been allowed to misinterpret the Legislative Intent of Prop 215, resulting in unlawful and unnecessary incarceration of otherwise law abiding 215 patients, as well as Unwarranted Civil Action and Asset Forfeiture.
My case has all the elements of a landmark case that could potentially change state law and stop all future prosecution.
It is time someone drew a line in the sand.
A huge team of lawyers is gathering, including the ACLU - all of whom see the potential!   Let's put it this way :  they don't get involved in losing cases!  But there are going to be a lot of expenses because we want to bring everything out for ruling!  
Oh, did we mention that one of our Garden Mates is an author of 215?   Dennis Peron, who will take the stand to EXPLAIN the letter and intent of the law ONCE AND FOR ALL!    Help us END the CRAP for everyone!  
Help us tell them what I said in this speech: 80 Years of Lies, Deception and Prohibition!
This was the day we got out of jail I am still wearing the clothes I was arrested in :
Give now!   Give what you can!  
Come back and give again!   
Tell your friends!
Help end Prohibition for everyone!
And, thanks!  
*Note the option to : "Give a different amount!"

Organizer
#1 fundraising platform

More people start fundraisers on GoFundMe than on any other platform. Learn more

GoFundMe Guarantee

In the rare case something isn't right, we will work with you to determine if misuse occurred. Learn more

Expert advice, 24/7

Contact us with your questions and we'll answer, day or night. Learn more