Our friend, Karson, at 23 years old is facing a critical and life threatening illness.
He was recently hospitalized and diagnosed with a brain tumor. Karson underwent brain surgery where doctors removed as much of the tumor as they were able.  He was scheduled for chemo and radiation treatment, however before treatment began, his situation was further complicated by suffering a stroke. Karson's vision and short term memory were impaired as a result. 
With a lot of uncertainty, Karson will undoubtly have a long road ahead. All funds will be used towards Karson's medical and recovery expenses. Any and all contributions and support will be greatly appreciated!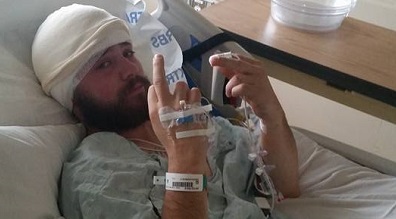 Brenna Turner & Kris Kowalczyk 
Organizer and beneficiary