Help Me Get A Service Animal
Hi! I'm Raecheal! I am happily married to the most amazing man I could ever hope for, he is in that super awesome first picture in his dress uniform, he is a Soldier in the United States Army. My husband's name is David, here is a super cute picture of us....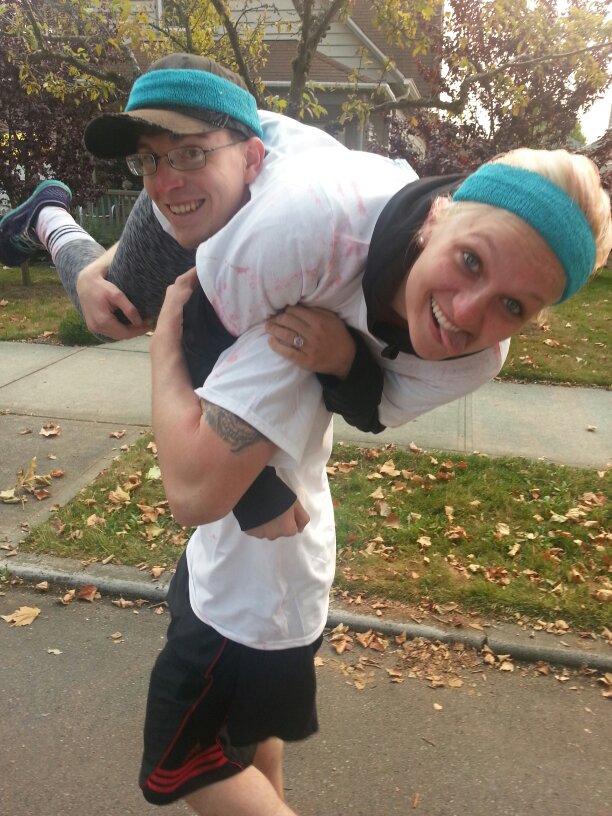 WE wish we could be more active together, but I will get to that in a minute! We have two Fur babies in which we love unconditionally...Zoe, the chihuahua, you'll see her butt and Zara, the german shepherd she is about 6 months old!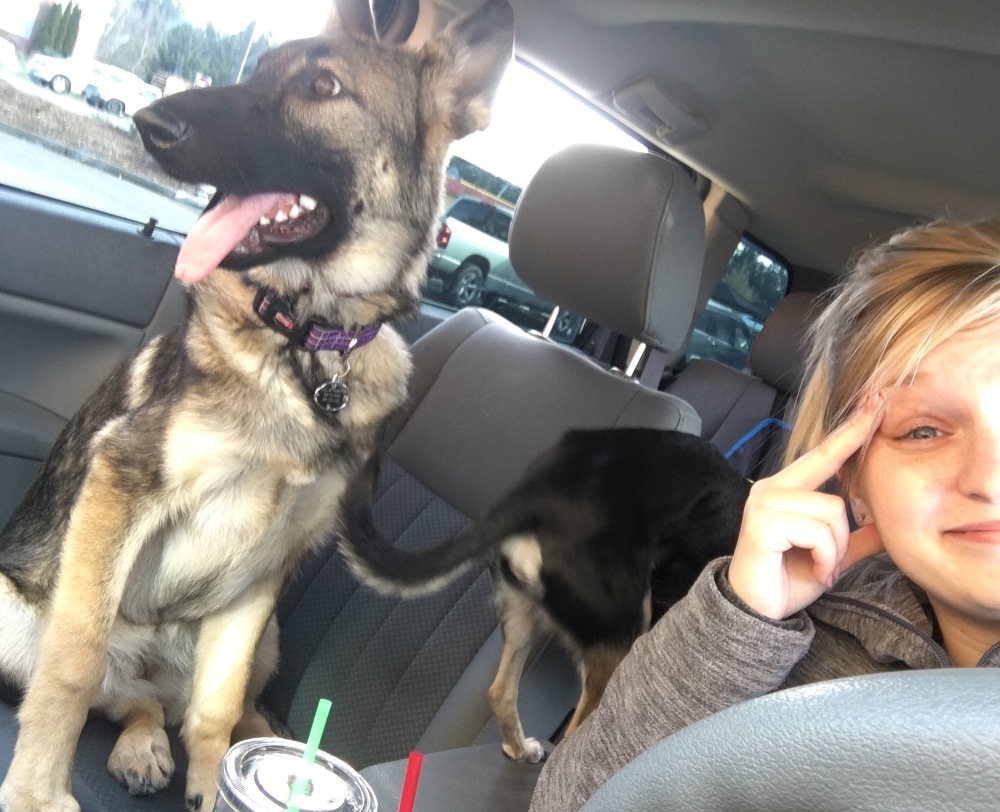 Okay okay, last picture, so this is me...and this is what I do, because you're reading this for me right?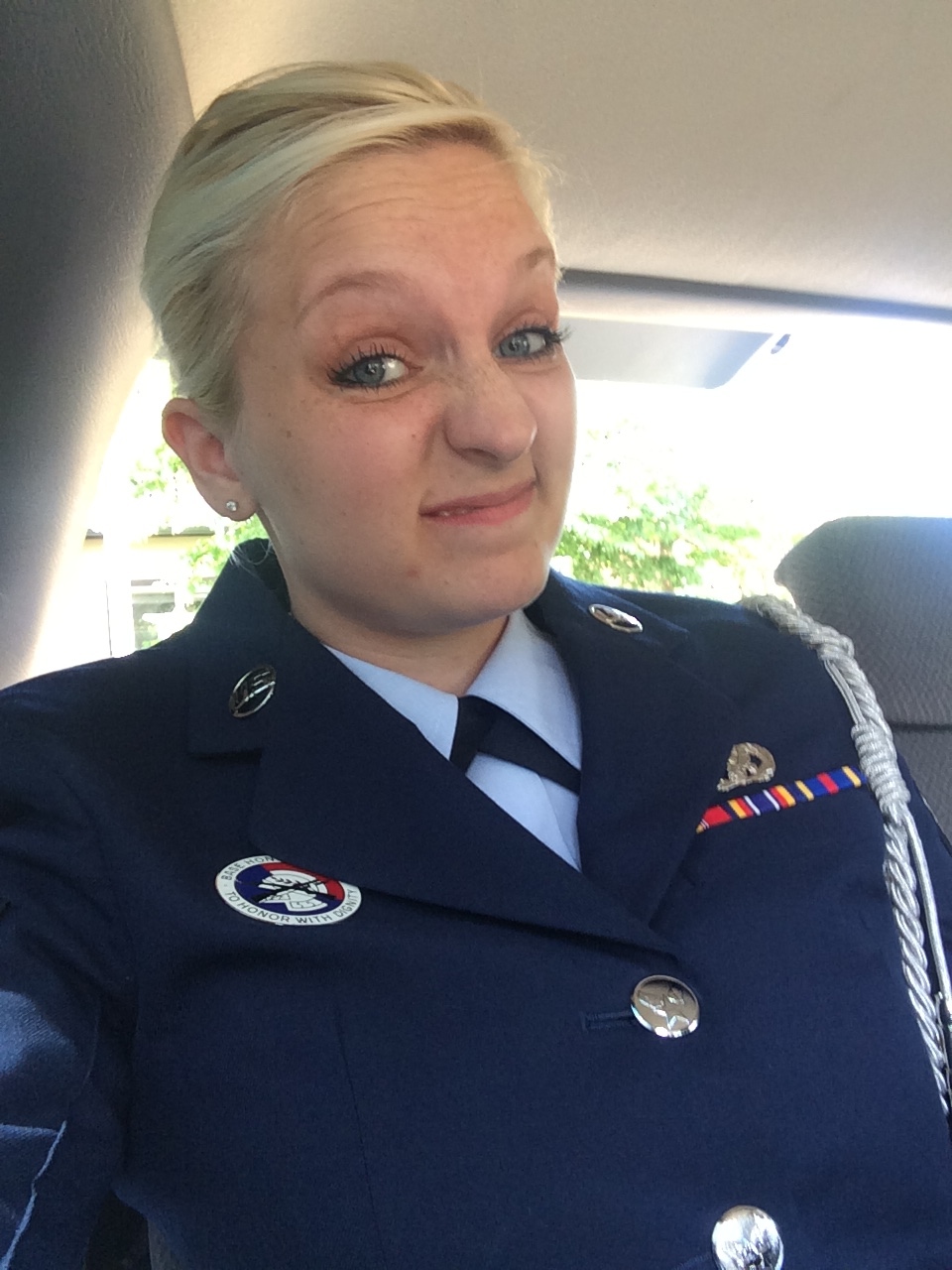 Woohoo! I am currently Active Duty Air Force. This picture was when I was doing a special duty for Honor Guard. That is not my actual job but I enjoyed my time. 
So, I am asking for assistance with some money, a lot of money honestly. We are asking for help for money for a Service Animal. I am currently going through the process of being Medically Discharged from the Air Force....there was medical malpractice (military members can't sue the military for anything)...let me explain a little more.
I went in to get a simple proceedure done, my tonsils taken out. I had a SEIZURE! I was OVER MEDICATED. I ended up DYING!  I needed to be resuscitated, I had chest conpressions done, THANKFULLY NO TUBES DOWN MY THROAT! PHHHHEW! Respritory phneumonia, due to my lungs being so filled up with fluid...so holy bologna. 
Fast foward...Military Doctor Appointments, 2 years later, they have gone in through my back to try to chemically burn the nerves in my chest due to me having Chest Wall Pain, and NOW I have Nerve Damage in my Back, Half of my Left Arm, Left Chest, Breathing Issues because my chest doesn't work the same way it used to, Discoloration, Stabbing pains, Still have severe pain in the left side of my chest....and now every day I battle with Depression, Panic Attacks, Constant Fear of Someone Touching the Left Side of me and severe Anxiety. Not to mention, now to have a constant fear of having another seizure.
I am going to be using the money to purchase a Service Animal. They train dogs, especially German Shepherds to sense things in the brain to help me not suffer so much! I could not believe what I was reading! The dog will be able to recognize panic attacks, remind me to take my medication, keep me grounded, lead me out of a building, take me to my house if I get confused, keep people a safe distance from me, alert someone if something is wrong, and help keep my depression down. And that is not including for the seizures! They will be also trained extra for responding for seizures as well! 
This money would mean the world to me! I would be so amazingly greatful that people would help someone that they don't know. It would mean that my husband could go on deployments and do his job in the Army without having to worry so much about me! And now I can have my parents have a sense of ease knowing that I am away still and they won't have to worry as much knowing that I am away with all of these medical issues. I just don't know how I would begin to thank everyone. 
I would appreciate the money within the next 6 months, that is the approximation of when they are thinking I will be out of the Air Force. If I don't get all of the money, I completely understand but I would be completely grateful for any that we do get!
I appreciate your time!

Organizer