Support local arts & mental health: help our hub!
Support local arts & help build a resilient community!

 Voirelia is a non-profit hub for Dance, Psychology, and Philosophy. Our main goals are:
1) to create meaning-oriented art and dance
2) to create unique, interdisciplinary events, such as workshops and talks, that help people connect in building a vibrant, resilient community. Learn more about us here: voirelia.com


Some of our participants from "Joy in Movement: Dance & Positive Psychology" workshop from Sept 2019, developed & co-facilitated by Alina Sotskova & Racheal Prince in collaboration with Voirelia's "Dancing with a Healthy Mindset" team.

Mental health is vital to growth of connected, healthy communities. Through creativity, dance, psychology, and scientific knowledge, we design ways to contribute to such growth and engage others. Our dream is to inspire and support scholars and artists to create art works, workshops, performances, and events that have a positive impact on the collective mental health.

We wanted to do it now because we strongly believe that the community needs this now – places and events to connect with one another in a meaningful way. According to the statistics released by the Vancouver Foundation in the "Connect & Engage Report" in 2017, many people in Vancouver have a hard time making friends and about 1 in 4 "find themselves alone more often than they would like", with a 14% average loneliness rate amongst different age groups and income brackets. This has an effect not only on individual resilience, but also on our collective mental health as a community.

Without community support, art hubs like this cannot be sustained; we will have to cut back out projects and initiatives significantly, which means that we would not be able to keep offering the kind of free and accessible workshops, informational talks, jams, and performances we have offered in the past. But you can make a difference and help us keep this meaningful work going!

Trailer of a contemporary dance film we produced in 2019:



In the past 2.5 years, we invested in making these meaningful community-based events happen now and making them free, low cost, or subsidizing the cost, thus significantly lowering admission price for the participants. We are in the process of applying for public funding, but there are many talented artists also creating important and meaningful work applying to a small number of funding opportunities. It takes a great deal of work and passion to create and carry out our projects – we can use a helping hand from you!

How does my support help Voirelia:
Financial support helps in many ways to keep making the work and creating events for the community. For example, it helps with the costs associated with development and presentations of workshops and educational talks: space rental costs, costs of professionals' time, such as psychologists, dancers, videographers, rental of equipment for creating educational videos, and so on. In creation and production of dance works, it helps with providing fair wages to local artists, covering costs of necessary equipment, space rentals, and so forth.

Here are some examples:

$10 helps us acquire one essential costume accessory, such as dance tights

$20 covers the cost of renting one of the lights needed for filming

$50 covers the cost of 1.5 hours of studio rental time for workshops, creativity labs, or rehearsals

Who we are:
We are a collective of professionals with professional expertise in dance, psychology, philosophy, education, various branches of science, and a variety of different art forms. We routinely collaborate with other dance and mental health professionals to create performances, dance work, art, and events that bring together topics of psychology, meaning-oriented thinking, and creativity.   

Highlights of Voirelia's work in the community:
Voirelia has created and presented a free workshop on positive relationship with movement, dance, and one's own body.

Voirelia has created and presented several free public talks on topics of anxiety, coping with stress, coping with mental health challenges, and using resilience- and creativity-based ways to cope with emotional distress. These talks have been attended by several hundred people.

We have presented accessible either free or low-cost dance jams; dance labs; socials for individuals to come together and connect over passion about art, creativity, psychology, and other topics; and interdisciplinary art events that aim to help people learn, connect, and get inspired together.

We've supported local artists in their fundraising efforts and events that raise funds for local causes, such as environmental and wilderness protection.

Voirelia has provided employment for local dance artists, film makers, and other artists in the process of creation of meaning-oriented dance and art work: the kind of art work that is not made for profit, the kind of art work that is always made with this question in mind, "How will this work benefit the community?"

Voirelia has partnered with community non-profits, such as H. R. MacMillan Space Centre, to present several events, such as "Universe of the Brain" and "Quantum Inkblot" that provide an opportunity for the public to learn something new, connect to arts and science, and stimulate their inner creativity with thought-provoking talks, performances, and hands-on art activities.
From "Quantum Inkblot:"




Voirelia has collaborated with other like-minded collectives such as Curiosity Collider to facilitate a workshop on "Ethics, Copyright, and Attribution" at a National Conference for Science Writers and Communicators.

We have started a "Dancing with a Healthy Mindset" initiative that is raising awareness about importance of mental health in dance and contributing to helping dancers and dance professionals build a community that can be psychologically supportive and resilient.

Feedback from people who have attended Voirelia workshops, public lectures, and performances:

From the workshop on positive psychology and dance:

Almost 40 participants of a very diverse age range, ability, and dance experience came to this workshop. We received incredibly positive feedback.

What our participants said:

"I think everything flew really well. Excellent facilitation. Loved the experience!"

"The images worked really well for helping me connect with my body and really find that trust in myself. The atmosphere of non-judgement really helped me."

"I have balance challenges so many one-foot exercises don't work for me. Great that I could tailor it to suit my disability."

From contemporary dance performances by Voirelia dance artists and collaborators:

Our audiences have consistently remarked on the uniqueness and novelty of the dance work presented and its emotional impact.

From one of our audience members, "I have never seen dance like this before. I've never felt so much watching any dance recital or show! I had no idea what contemporary dance was about and now I want to see more."

Some photos and videos from our recent dance series, "Dracula's Garden:"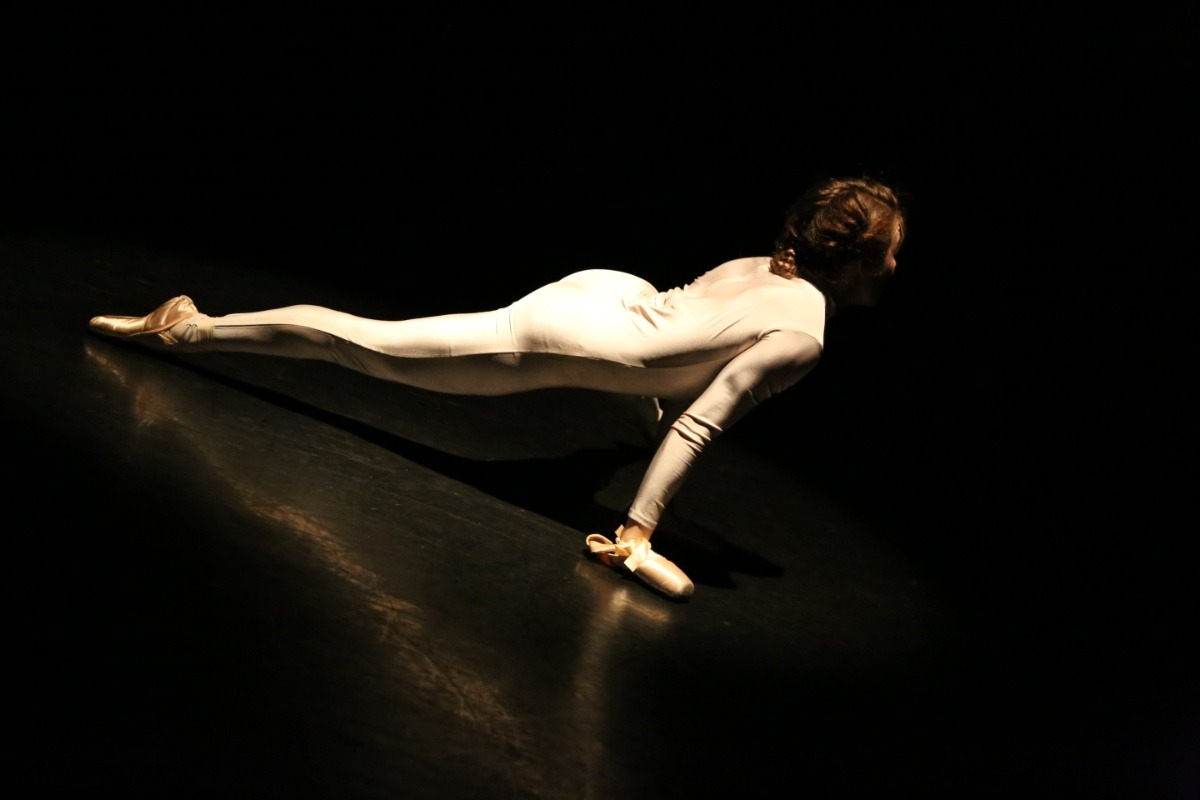 From "A Monster's Heart" duet. With the rich themes of Gothic literature and personages guiding us, we explore stories, emotions, and perceptions of grief in this duet. We work with ideas of creaturely movement, enmeshment of two creatures into one, death, and reconnection. Choreographed  by Alina Sotskova in collaboration with Rachel Helten.  Other works in this series take a critical look at notions of beauty, deformity, ugliness, and body image. Dancing: Rachel Helten and Alina Sotskova
Donations
No donations yet. Be the first to help.

Fundraising team: VOIRELIA: Dance, Psychology, and Philosophy Hub (2)
#1 fundraising platform

People have raised more money on GoFundMe than anywhere else. Learn more

GoFundMe Guarantee

In the rare case that something isn't right, we will refund your donation. Learn more

Expert advice, 24/7

Contact us with your questions and we'll answer, day or night. Learn more