Online dance classes with Voirelia

During the current COVID19 situation, Voirelia Hub is offering online creative dance labs, dance classes, and psychology talks. We focus on dance as a way to keep connected, inspire one another, and stimulate creativity. We look forward to dancing with you!

CLASS DETAILS :

The cost of the class is on a sliding scale; for those who are able – please donate what you can.

Suggested donation: CDN $5 - $12.

Spots are limited for each class – register to make sure to save your spot! Registration is fast and easy.

Voirelia Hub is a non-profit. All funds go directly to supporting operational costs of the hub, wages for professional artists who work with our non-profit hub, helping Vancouver-area artists to keep creating meaning-making art for the community. As other performing arts organizations, we have been impacted significantly by COVID-19 changes as well as by a recent major flood in the Voirelia headquarters/studio space.

While we work on adapting to the pandemic-related challenges, we are and always have been committed to inclusive, mutually supportive, and respectful work environment. We strive to improve ourselves in this continuously and will continue to be committed to that.  The model for our hub is based on a feminist ethic of care that puts empathy and healthy relationships first first and recognizes intersectionality in the experiences of people from marginalized groups who face systemic discrimination regarding their ethnicity, gender, sexual orientation, physical ability, or other aspects of their identity.  From the very beginning, we created Voirelia in the hopes of being a safe, mutually supportive, non-competitive space for diverse, like-minded artists to create performance with meaning. If our dance class offerings are helpful for you, but you are not able to donate, or your donations are currently going to support anti-racist and anti-oppression work that many excellent organizations are doing right now, just come to class and let it be a place of community, connection, and rejuvenation for you.  If you are not able to give anything, please do not worry - your presence already means a lot.


UPCOMING CLASSES:

NEXT CLASS: JUNE 28, 2020  11 AM Open Level Ballet - see latest update for details.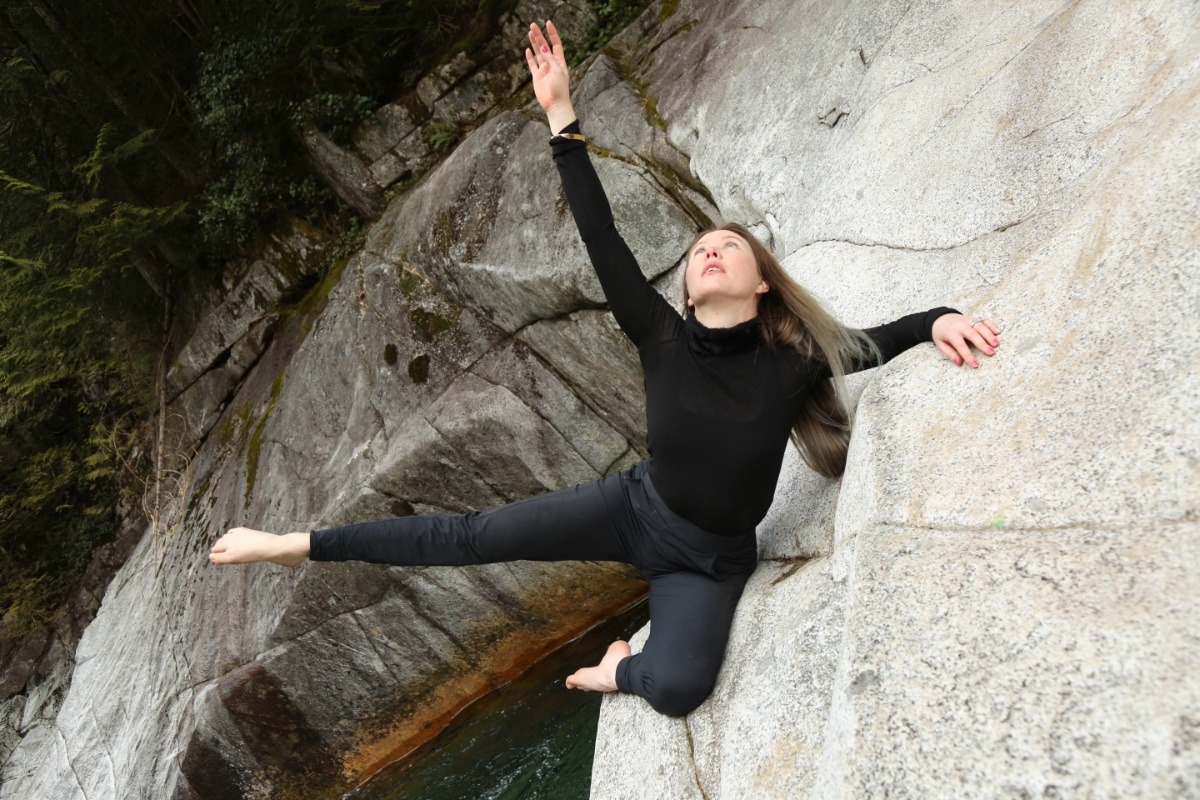 Professional dancers in BC, Canada: CADA West is currently reimbursing costs of the
online dance classes you take! Check out their Training Subsidy Program!



About Voirelia:

 Voirelia is a non-profit hub for Dance, Psychology, and Philosophy. Our main goals are:
1) to create meaning-oriented art and dance
2) to create unique, interdisciplinary events, such as workshops and talks, that help people connect in building a vibrant,
resilient community. Learn more about us here: voirelia.com

WE MAY BE FAR APART, BUT WE CAN STAY CONNECTED!!!


Some of our participants from "Joy in Movement: Dance & Positive Psychology" workshop from Sept 2019, developed & co-facilitated by Alina Sotskova & Racheal Prince in collaboration with Voirelia's "Dancing with a Healthy Mindset" team.










Fundraising team: VOIRELIA: Dance, Psychology, and Philosophy Hub (2)