Feed253's 2015 Food Drive
Feed253 began in 2009 as an office food drive by Heidi Stoermer and Karin Dhaese. We called it our ThanksGIVING Food Drive, and collected funds from friends, coworkers, and family before going on a shopping trip to a local grocery store. The meat department manager cut us a great deal, and the first year we donated 25 turkeys and fixings to the Rescue Mission in Tacoma, WA.
Each year we've increased our donations with the help of generous donors. Last year, in 2014, our donation included 250 turkeys, 35 hams, more than 700 pounds of fresh produce, ~500 cans of vegetables, ~200 boxes of stuffing, plus gravy, cranberry sauce, pies, rolls, flour, sugar, marshmallows, and almost everything in between. That's 5,000 pounds of food!
Our mission here at Feed253 is to make it as easy as possible for our donors to give - we accept and will collect any food or monetary donations. Our time and resources are 100% donated. We use our collective buying power to negociate better-than-advertised deals with local grocery stores and food vendors, which helps us maximize our donation.
This year, our goal is $4100 - that's the amount generous donors contributed to our 2014 food drive. Together, we can help end hunger in the 253!
Please share the word and help us make a difference in our community!
Heidi Stoermer
Director, Feed253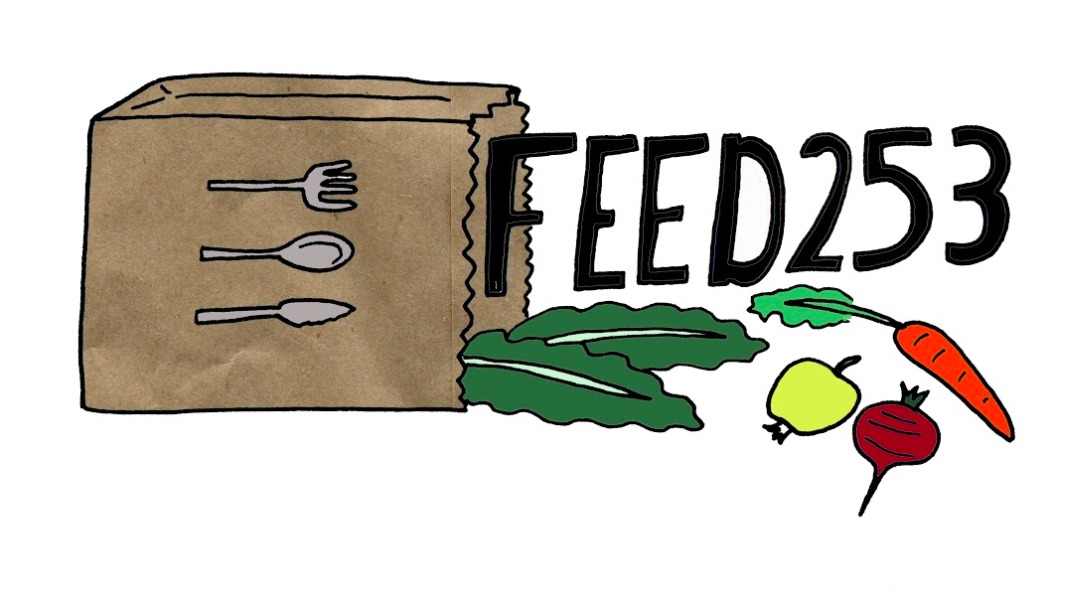 Libertine Tacoma/Liberté du Monde Gourmet

Benefit concert presented by The Warehouse
Organizer
Heidi Stoermer
Organizer
Tacoma, WA