For the last few months my wonderful friend, Lisa Blinkenberg has been watching her loving husband, Ian McGarvie,   get sicker and weaker every day. He wasn't able to keep any food in his stomach and was absolutely miserable.
This month she took him to the emergency room and after CAT scans and some other tests, the doctors broke the horrible news to them that Ian had masses in his abdomen.  Stage 4 Colon cancer.  Surgery was performed to relieve some of the pain but due to the location of these masses, only so much pain can be eased. See, Ian does not have insurance to cover the cost of Chemo treatment and he is hopeful of coverage in the next two months. But the hospital discharged him with very few options with no health coverage. 
He is no longer able to work at the golf course in Spicewood Texas where he enjoyed maintaining the greens. Lisa is the only income that they have now. She struggles with taking care of her soul mate and balancing her job at another golf course. These two beautiful people are some of the hardest working people I know.
Lisa wakes up after only a couple of hours of sleep and juices every meal for him and prepares an all organic vegetable and fruits diet for Ian, knowing that that's how to heal his body. Funds are running very low and Ian keeps loosing weight everyday and is in constant agonizing pain.
Anything that can possibly be done to help her save Ian she will definitely do. Ian is the love of her life. Any funds will go directly to Lisa and Ian to help them pay for anything that they need during this time.
Lisa has also asked that if anyone would like to loan Ian  DVDs to keep him busy that would be great too. 
* Lisa is my coworker and I have asked her to let me know if she needed anything. She has asked me to create this account for Ian to possibly help. I may not be able to give her a lot but I can do this for her and Ian. Please share this gofundme.com account and maybe together we can raise some money for these two beautiful souls.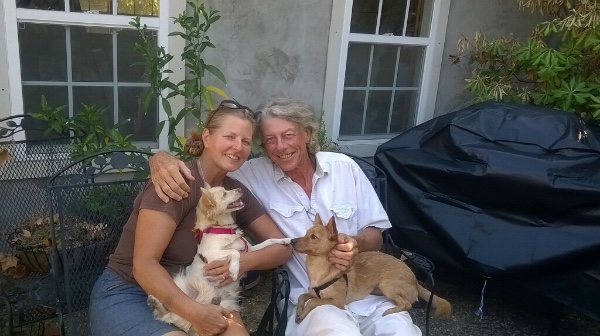 Organizer and beneficiary