Margot, our six year old rescue cat, has had her share of medical issues. Over the last few days, she's has gotten noticeably weak and began refusing food, water and even treats. Ultimately, out of fear of the situation becoming worse, we took her to the emergency vet to see what was wrong. As it turned out, Margot had a foreign body blocking her digestive track. This body may have been a hairball too large for her to pass naturally. She required an extensive and involved surgery and, do to the dire nature of the blockage, the surgery was required immediately. We were told at the outset that the cost would be about $5,500.
Following what was generally a successful surgery, we were informed that Margot aspirated vomit while under anesthesia and could be at risk for developing pneumonia. She is currently being kept at the emergency hospital for observation and for continued treatments. We have no idea how much more this will add to our already sizeable bills, but we will do anything for her.
Due to some recent events in our life, some bad (water damage to our house, a damaged gas pipe, etc.) and some wonderful (the addiction of our first child), we are stretched quite thin. Any help that can be given would be appreciated more than you could ever know. Margot is such a huge part of our family and has already developed a great bond with our newborn daughter.
Thank you all, in advance.
Love,
Jackie, Steve, Emmaline, Cora, Mooshi, and Olive.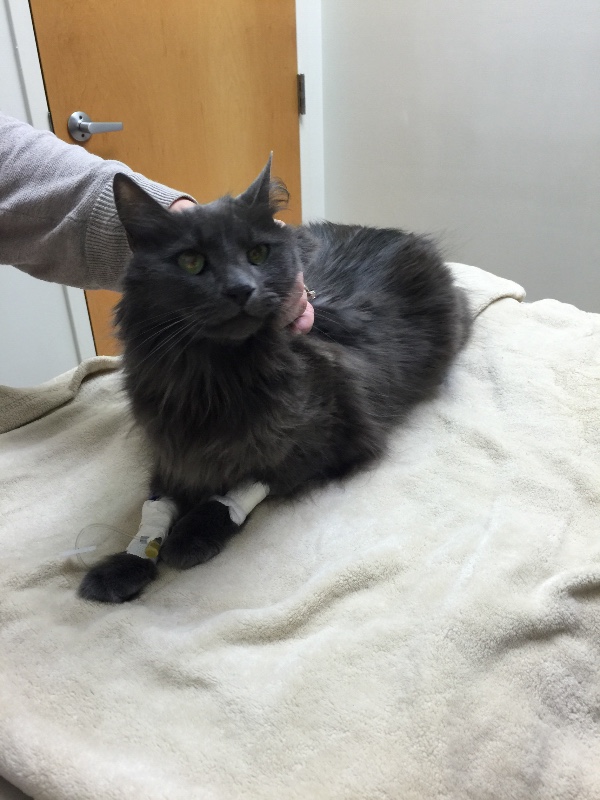 Organizer
Stephen Barrett 
Organizer
Bensalem Township, PA