ESI Student Scholarship Fund
Emergent Studies Institute Scholarship Fund




Please read a little bit about Emergent Studies Institute and our Student Scholarship Program.

ESI Mission
Emergent Studies Institute is a nondenominational interdisciplinary research institution. As a not for profit institution, our mission is to educate students in broad-based, academically rigorous studies, to engage in and encourage research in heart-centered community service, and to facilitate an environment in which students can become leaders in building a compassionate and ecologically sustainable global society.

Our Vision
Emergent Studies Institute offers opportunities for connection with a global community of like-minded individuals from many cultures and spiritual backgrounds. We encourage human development through holistic (body-mind-spirit) healing and education, focusing on individual transformation. ESI encourages students to become researchers, innovators and leaders within their own communities, while building our own transformative community from within, spiraling out into the world through contemplative self-discovery and experiential learning.

Core Values
SPIRITUALITY We honor non-denominational diverse spiritual paths.
EDUCATION We support innovative, transformative, and experiential learning.
EMERGING RESEARCH We encourage collaborative research in emerging fields of study.
DIVERSITY We respect all cultures, all lifeways, and all beings– human and non-human.
GLOBAL STEWARDSHIP We envision a society committed to caring for our planet.
HOLISTIC HEALING We research and practice whole-being healing.
WELL-BEING We embrace the integration of mind, body and spirit to encourage mental and physical well-being.
ECOLOGICAL SUSTAINABILITY We honor and teach the sacredness of Mother Earth and awareness of the connection between all beings.
COMMUNITY We value interdependence and community.
LEADERSHIP We facilitate the development of responsible and ethical leadership.
CO-CREATION We embrace the authenticity and value of each individual's contribution.





About ESI: We embrace the concept of Emergent Education, in the virtual classroom, to activate imaginations and engage in transformation.

This approach is a beautiful alternative to the patriarchal structure currently used in public education which emphasizes over-reliance on linear thinking and pre-determines learning outcomes identified by 'experts' outside the classroom. Standard learning outcomes in the mainstream paradigm are established before students walk in the door regardless of their skills, backgrounds, or interests. At ESI, we utilize Emergent Curriculum which relies on experts inside the classroom and educational organization to create courses that are relevant and powerful. We encourage and cultivate each teacher's individual creativity, foster community co-creation, and emphasize attentiveness to individual learners. Emergent curriculum activates teacher creativity and student learning for the benefit of all.


We believe both academic and practical training is built upon participants' connection with Spirit.  It is this universal spirituality that connects us with ourselves and everyone around us. We all walk upon the path of Spirit, and just as the nautilus shell represents the soul's journey, so do our graduates emerge with the understanding and commitment to build bridges in an ever-changing world.

Educational programs may include explorations into sustainability (permaculture, ecological housing, human animal relationships), youth projects, community arts projects, women's and men's spirituality, creativity and innovation, and much more. Our programs are designed to be in touch with the needs of students' local communities, as well as recognizing our connection to a greater global society.

Emergent Studies Institute prides itself on assisting students in planning a schedule based on individual life needs. There are many reasons why someone might take one of our courses. Here are just a few of the reasons that someone might take a course or obtain a certificate from ESI:

Spiritual Growth
Academic Development
Professional Development
Personal Enrichment
Team Building
Creativity and Innovation

No matter the reason, Emergent Studies Institute is here to talk with you about your future and gear your coursework to your needs. Even our classes can be fluid, changing slightly based on the students who are enrolled. Because we use Emergent Curriculum, our courses allow teachers, as well as students, to excel at what they are best at and learn at the pace that is most comfortable and appropriate.

Read more about the History/Herstory  on our website.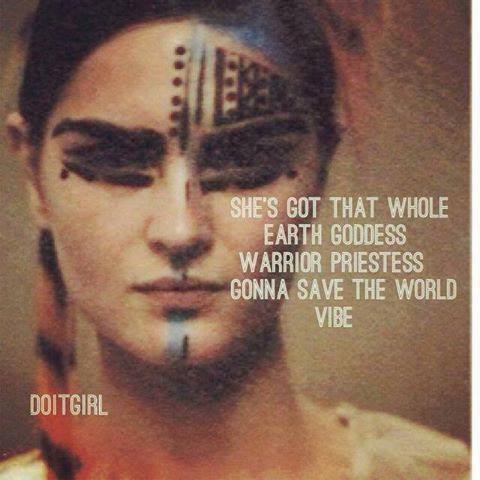 Scholarship Fund
At ESI we realize individuals can be limited in the amount of money they can devote to personal empowerment and as such we have developed a scholarship fund devoted to these individuals. 

This crowdsourcing campaign is devoted to them. 

Please consider even a small donation in order to send one of our scholarship students to a 3 week, 7 week or 14 week class at ESI. 

We waive all registration fees, for our scholarship and work-study students. This donation goes directly to cover must have, institute expenses and our faculty. In that way you are also making a small donation as well to the amazing teachers at our institute. 

Read one of our glowing testimonials  and visit our website  to learn more!
ESI is supported by  Haven Int. a 5o1c3 non-profit and spiritual coalition. Visit their website at www.haven-int.org .




Please consider look us up on one of our Social Media site.
Organizer
Trace Whitley
Organizer
Austin, TX