Amelia, Jonas & Eliot Education Fund
We are the Escalante family
: Dad (Pastor Leo), Mom (Elizabeth), Amelia (7 years), Jonas (4 1/2 years) & Eliot (3 1/2 years).  
We are missionaries serving with the local church in Jarabacoa, Dominican Republic.We are responsable for raising all of our own support & our monthly budget does not currently reach to cover the cost for our Missionary/Pastor's-Kids education.
 In 2018-19 Amelia thrived in 1st Grade & Jonas grew tons in Pre-Kinder 3 during the 2018-19 school year.
Recently we heard someone say, "As the family grows, the expenses increase."
 As everyone's home on summer vacation, we know the 2019-20 school year draws near quickly.  Amelia and Jonas will each move on to the next grade in August (2nd Grade & Pre-K 4) and Eliot will be entering Pre-Kinder 3.  
The total for our three kids education for 2019-20 comes to $4,442 ($768 for Enrollment + $334/month for 11 months).  We are praying that our monthly budget may increase to cover these costs, but also share this need with you by this means if you would like to contribute with a one-time gift.We greatly appreciate your help in covering this need!
Amelia really took off in Kindergarten & 1st Grade has been even better!  Academically, she is reading in English & Spanish & has excellent grades in all subjects.  She was recognized as "Shining Star" in her Kindergarten class for always participating.  
Doulos focuses a lot on character development as well and throughout the year she was recognized in Kindergarten with the Relational award for making meaningful relationships with her teachers, classmates & everyone all around the campus.  In 1st Grade she received recognition for always being honest & had great grades throughout the year (reading already at 3rd grade level).
Jonas is always on the go & simultaneously 
a little more of an observer and initially not as out-going as his big sister.  We prayed a lot for his transition to Preschool, and everything has gone better than expected!  He has grown leaps and bounds socially & enjoys the academic part of Preschool as well.  He was recognized by his preschool teachers for being "Energetic" both towards work & activities in the classroom and on the playground.
Eliot has had this last yea
r all day at home with Mommy, but he's already asking about when he gets to go to school in August!  We look forward to all the great ways he will grow as well!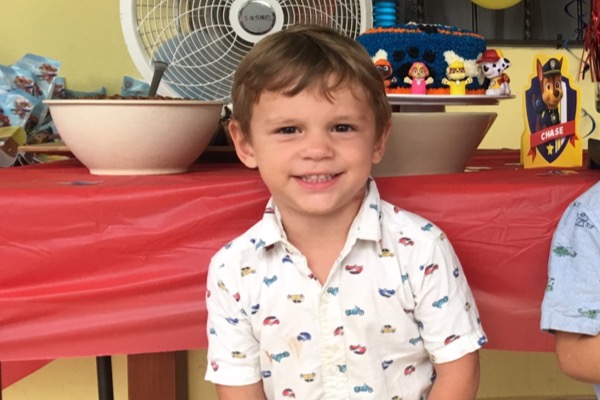 Feel free to contact us with any questions.  Thank you for your prayers & support!  Gracias!