Help me fight Sarcoma&Breast Cancer!
Anyone who has ever had the privilege to meet Emily, knows that you simply cannot describe her in words. Nevertheless, this is my attempt to enlighten you all about her, what she's going through, and how you can help.
If I asked you a word to describe her, I'd get quirky, hilarious, rambunctious and most of all, caring. I've known this firecracker since we were 9 years old and in those 18 years,  I've always admired her for how giving she is. It does not matter if you're a friend, family, or a complete stranger, if you needed something, Emily was there. This was always something I aspired to be, because of her. Whether someone needed money, food or just talked, she was there. I have so many memories of her giving homeless people food, or running to the store to buy them a coat in the middle of winter. I have memories of her finding resources for people in abusive relationships, or moms unable to feed their babies.
Above all, though, is her loving heart and kind soul. From us being children to becoming adults, she has relentlessly loved any and everyone who was open to receiving it. There's no one she adores more than her own mother, if you asked her who her best friend is, she would say her mom. If you even dared to say anything negative about any of her three older sisters, she would give you a million facts on why you're wrong. Her two nieces are her lifeline, and you won't be able to have a conversation with her long until she brings them up. I've watched her grow up in front of my eyes. I've gotten to witness the very best, and the very worst. With a lot of bumps and detours in the road along the way, we made a pact to continue to grow old together. Her mother made the scary and brave decision to move to new York, so Emily and I made the scary and brave decision to get a house together. We'd been through heartbreak, deaths, and abandonment together. We decided we were going to conquer this world together, and we were ready.  She has so much beauty to spread around the world, and I knew she was on her way to achieving the best chapter of her life yet, and more excitingly, I would be there to watch it unfold. What no one had planned for, was cancer.
Emily first noticed the small lump on the right side of her throat in August. She pointed it out to me on a drive around town, she'd just had a cold, clearly that was what it was. She thinks it's weird I remember that. Of course she said she'd get it checked out, but it was obviously nothing to worry about. Month by month it slowly continued to grow. By the start of 2017, it was starting to cause pain. A referral was finally made to an amazing ENT in Lancaster. Dr. Castellon was nothing short of amazing to her. She was ordered for xrays, blood draws and had a biopsy performed. We all prepared for the possibility of lymphoma,as that was where the tumor appeared to be. She soon found out all was pretty much fine. Her cultures came back negative and we all cheered to that. Dr. Castellon still insisted on removing this tumor as a precautionary, and because by May, it was the size of a golf ball. I watched her change significantly in this time. She was extremely tired and she lacked that bubbly personality we all know and love. She had her first surgery on the 18th of May. Her first words when she woke up and saw me was, "where's my mom?" The second was, "can we get tacos?"
Life went back to normal, whatever normal was. The tumor was gone and we all felt positive that she was fine.
8 days later we found out that that was not the case. The initial biopsy came back negative because they only tested for the most common cancers. Unfortunately, what she actually has is a very rare, highly aggressive cancer, called sarcoma. She is now seen exclusively at Cleveland clinic, where she is getting the best possible care.
Emily has since undergone another surgery, however, this one was much more invasive. The ENT took out 37 lymph nodes, muscle from her neck and other glands that could have had cancer. For anyone else,  this kind of surgery would have had them on their bed for weeks, but not Emily. She is stubborn and she is persistent. She was back to work 9 days later.
As of today, July 7th, the next step is radiation. She will head back to Cleveland in a few days for the fitting of her mask for her radiation, and as far as we know, starting her first of many sessions on the 17th. Radiation will be Monday through Friday for 5 weeks. This form of cancer is known to reoccur, especially when found in the head or neck. Sarcoma is also known to spread to the lungs, which is something Emily, and everyone close to her, will always be on the edge about.
With all of this being said, the stress of finances is a burden I don't want her to bear. Between driving to the two to three appointments a week in Cleveland, normal day to day bills, the already financial strain this has caused from missing so much work, AND the fact that she's looking at missing a solid 5 weeks of leave from work, money is just not there.
Battling cancer is a team effort, and Emily shouldn't have to do it alone. I ask that even if you cannot spare any change, please share this.
Thank you for reading my long, possibly drawn out message about my best friend. My love for her is greater than I can express. I can't take the cancer away, I can't go through this for her, all I can do is support her, help her, make her laugh, and hopefully, with a little bit of luck from anyone willing to help, ease her stress.
Thank you. ♡
No rain, no flowers.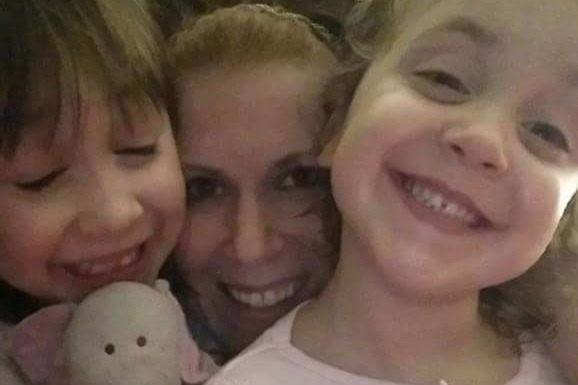 Organizer
#1 fundraising platform

More people start fundraisers on GoFundMe than on any other platform. Learn more

GoFundMe Guarantee

In the rare case something isn't right, we will work with you to determine if misuse occurred. Learn more

Expert advice

Contact us with your questions and we'll answer, day or night. Learn more