School for Alex and his 39 Friends!

Meet Alexander Bonhomme.
Alexander is 11 years old and is an eager student in Haiti. But he and his classmates need your help. The education statistics facing young Alexander are startling. In Haiti, according to a 2013 World Bank study, only half of all primary school-aged children attend school. Of this, about 30% will not finish the 3rd grade, and 60% will not finish the 6th grade. The literacy rate in Haiti is approximately 62% for men and 57% for women. Additionally, 90% of primary schools in Haiti are non-public; most of the schools are managed by religious communities, organizations and NGOs.
We are fundraising to
support the education of Alexander and 39 deserving young elementary school students living in Haiti.
We are seeking $100,000 for scholarships to support these 40 primary school aged Haitian students to attend school. These scholarships will include school fees, uniforms, books, and school supplies. An full education will enable Alexander and his friends to transcend the statistics of Haiti. An education will open doors to each student and their families and afford them opportunities to better themselves and their communities.
5th Grade teacher, Mrs. Marie Juliette V. Stenor writes, "Education is the backbone of any society that aspires to a better tomorrow. We want to make a difference and bring its stones to the Haitain educational edifice. It aims to modernize the way learning is done. That is why this institution emphasizes technology."
1st Grade teacher, Mrs. Marie Michele Bernadel writes, " 'Education follows us a lifetime, but lack of knowledge destroys life' (Francoise Hertier). I appeal to this quote to show you the quality of education offered to the Haitian population. We are a new school, strong and adapted because the administration finds all the necessary materials to advance the learners."
We thank you kindly for your generous donations to support Alexander and his classmates.
Truly your contribution will make a world of difference to these bright and eager young students.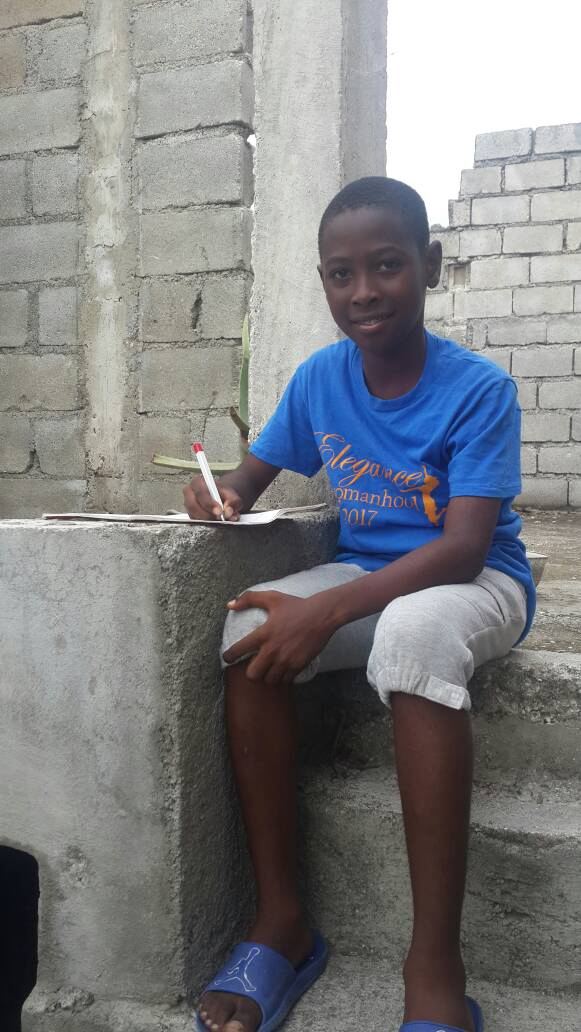 Organizer

Registered nonprofit
Donations are typically 100% tax deductible in the US.