Nicaragua Flood Aid after Nate

Today is October 5th
, tropical storm
Nate
has devastated the western coast of Nicaragua with horrific flooding. Nicaragua is the second poorest country in the Western hemisphere. Thousands of families have been left homeless and
all
their belongings
lost.

Extreme flooding in the Tola region


I live in
El Tambo in the Tola region
on the Pacific Coast which has been hit by Nate along with hundreds of other communities. The power is currently out and it could be weeks before it returns. I am writing this remotely to get help as quickly as possible.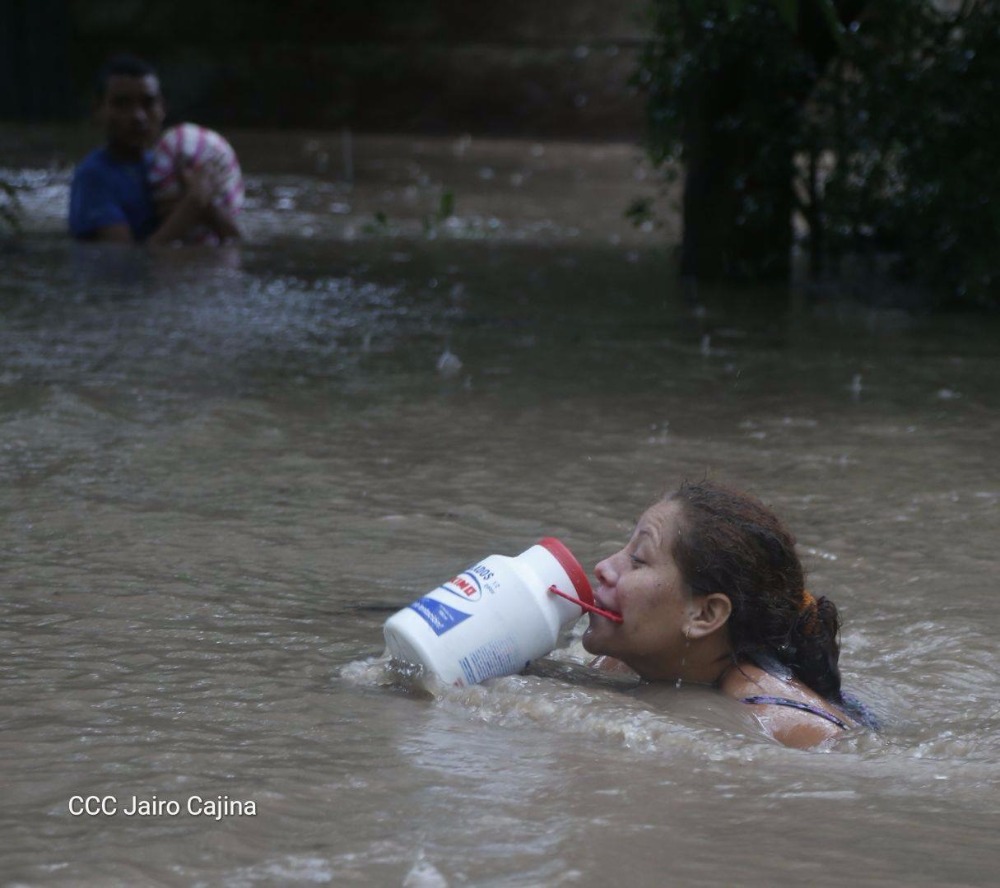 82 families make up the 576 community members that call El Tambo home.  Communities in the Tola region rely on farming to survive.
Tropical storm Nate has destroyed houses and decimated crops in the region, just weeks before the annual November harvest.
With nowhere to go, no crops to sell for income, families need your help now to survive. 

This aid relief is for anyone in any community who needs it. 





Flood waters flowed through the windows of this house


Groundwater is no longer drinkable due to floodwater contamination. Families, farms and entire livelihoods have been torn apart by this raging storm.




Nearby school... the school is 200 meters from a small creek. Flood waters are OVER the fence!


Roads are currently inaccessible and will only be in the next few days by a 4WD drive. Only two 4WDs exist in El Tambo, one being ours. 



Our 4WD we will use to go buy food and water.


I am raising $4424 (inc. 7.9% gofundme fee) so we can drive our 4WD to the Maxi Pali supermarket which is 30 minutes away and buy $50 of food and water for a family for a week.


82
families
x $50
food and water
= $4100 (+ $324 7.9% gofundme fee) = $4424


I need your help so we can raise enough funds to buy enough food for a family for one week to get through this tough time. 


We would love to raise more than $50 for each family to get them through at least a couple of weeks of hardship.


Once the storm passes, we will make the voyage to the supermarket. We will post the grocery receipts for food and water on here along with photos of the relief effort.



Celebrating - Ronald Combs (left) Cade Pia (right)- the El Tambo Hipica May 2017 with Dona Lupe,  El Tambo Community Leader. A happy memory.


Ronald Combs is the hands on the ground in Nicaragua who will manage the purchasing and distribution of food and water with a team of local volunteers. 

Me, Cade Pia, I am coordinating the support on GoFundMe and sourcing suppliers for food, water, and materials.

If you have been to Nicaragua, you have felt the kindness of the people's hearts and seen their joyful smiles.
Now they need your support.
$50 = Food & Water for One Family
Every Dollar Counts
Share on Social Media
Support Now

Become the first supporter
Your donation matters
Organizer and beneficiary