"We the People" Easthampton MA.
On Saturday, January 27th Easthampton won the statewide competition
We the People: The Citizen and the Constitution that was held in Boston.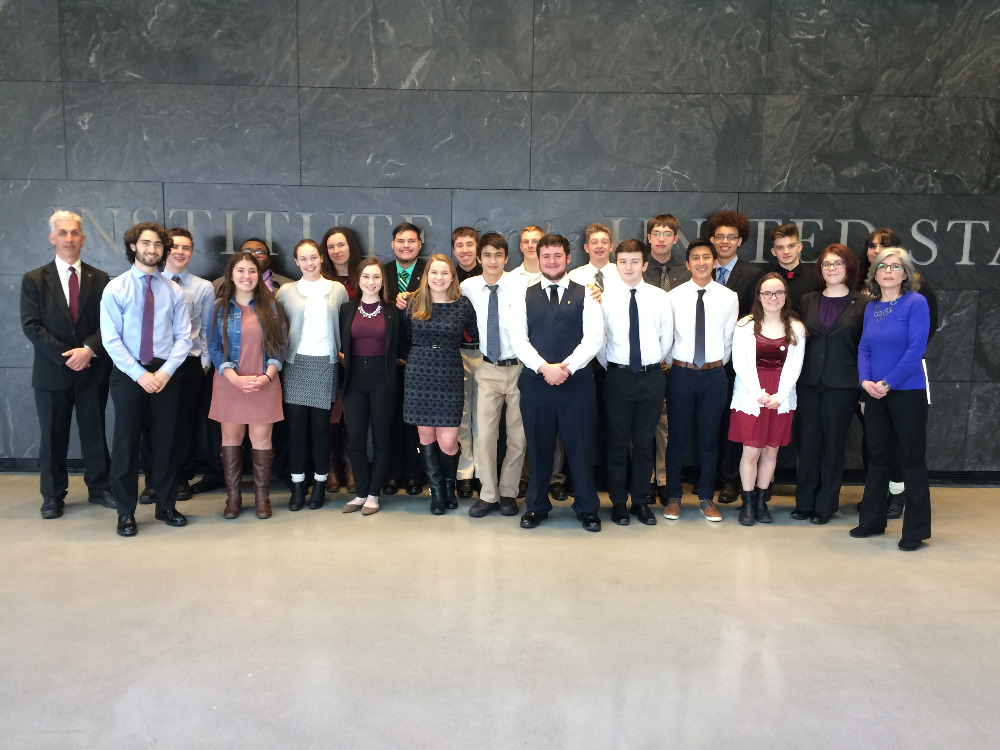 Now the students of Easthampton High School's class,
We the People: The Citizen and the Constitution
and our dedicated teacher Ms. Kelley Brown, are reaching out for your support to go to the National competition in Washington D.C. Public school participation in these types of programs relies upon the participation of great teachers like Ms.  Brown as well as private funding.
The 31st National competition, where we will represent the state of Massachusetts, takes the form of a simulated congressional hearing. We the People National Finals will be held at the National Conference Center April 27- May 1, 2018.   During the hearings, we will testify as constitutional experts before panels of judges acting as congressional committees and be tested on our knowledge, understanding, and ability to apply constitutional principles. 
In order for our team of 21 students to compete at this prestigious National event we must raise $35,000 in funds.  Will you help us represent Massachusetts this April in Washington D.C.?
 Any support you can provide will go a long way in helping us on our journey to becoming future community leaders.
This page was set up by a parent that is working directly with Kelley Brown and the We the People Class - we will continue to update here as we receive donations.
There will be several events being held that you can see on the We the People Facebook page here ->
https://www.facebook.com/EHS-We-The-People-295302857193170/
 Donations can be made here and or directly to the school:
Easthampton High School
c/o Kelley Brown, We The People
70 Williston Avenue
Easthampton, MA 01027
Organizer and beneficiary
Patrick Brough
Organizer
Mount Tom, MA