Effie Lou Mae was diagnosed with IMHA / ITP (Evan's Syndrome) May 22 2017. She has crashed twice and had to have two blood transfusions. She has spent a week in ICU and consistently has to go back to the vet every other day. She is also dealing with several severe wounds on her front left leg that require intensive wound care. On top of those issues her nose tissue is dying. Her nose is honestly falling off. If that wasn't enough her eyes tend to budge out. And the icing on the cake, she has fluid in her chest cavity.
This is my best friend.
Four years ago I myself was struggling with severe depression. My dad decided to get me a dog for Christmas. I started to look online for someone to adopt. The moment I saw her photo, I knew that was my dog. Two weeks later I got to bring her home from the rescue. She has been my best friend since day one.
Effie and I have been many places together. She has been by my side through many things. Im personally dealing with a fainting issue. Everytime I pass out, Effie is always right there checking on me.
Effie doesn't know a stranger. She absolutely loves children! She is so patient and gentle and excited when a kid asks to pet her. One of her favorite hang out spots is the Ferris wheel downtown, and yes she gets to ride.
This has only been one month of being sick. It has been the hardest month for myself and my family. The emotional toll alone is tough to handle. Now the financial toll is rolling in.
I'm not asking this for myself. I'm asking for Effie. She needs medical care. She needs special attention. She is tough and is fighting very hard right now. She hasn't told me that it is time to let go yet.
Please help this angel out. In anyway you can.
Effie has more fight in her.
Thank you.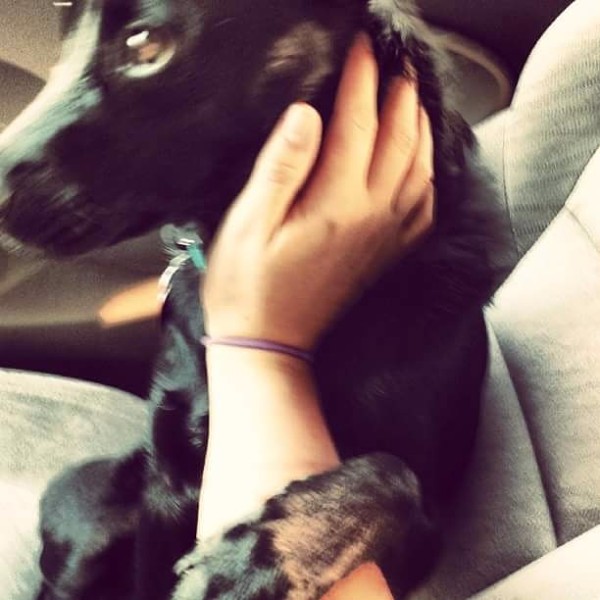 Organizer
Amanda Anne 
Organizer
Oklahoma City, OK