EXPERIENCE:
You and your friends step through the arched gateway and are transported to Dreamhaven – a gamer's realm of adventure-quests and specialty events. From the cobblestone courtyard, you can see village's handmade & farmer's market to your left. Rising in the distance above the blue Swan Lake is a magnificent castle.

As you speak with a village merchant, you discover that several Quests await intrepid adventurers throughout the park.  Will you and your group stake camp for the weekend, or power through in a valiant day of glory?

Where does your journey begin??



VISION:
To establish an immersive gaming  park & event venue dedicated to:

--Offering visitors, the public, tourists, groups and clubs a truly interactive and unique landscape to visit and host activties, corporate retreats, e-sports, meetings, workshops, festivals, weddings, parties and more!
--Encourage community and economic growth whilst promoting sustainable green-tech practices.
--To providing a venue for artisans and craftpersons, entertainers, LARPers, Gamers, DIYers, and the general public to showcase their work.
--Creating a space that celebrates and teaches the weird, fun, fantasy, unique, and everything ecclectic.

DRAFT BUBBLE DIAGRAM MAP OF PARK


Adventure
Dreamhaven Park is a project in the works to build a fully themed, all-season gamer's park & event venue.  Host your event, bring your club, company, group, guild or family and camp and get ready to make your own story!

Stroll through the village and shop at the handmade & farmer's marketplace, venture through the MagicQuest Forest, enjoy food and drink at the Tavern or join us for a gaming extravaganza in the great hall.

You'll be able to camp or stay in cabins with your friends and family as you take the weekend to explore the realm.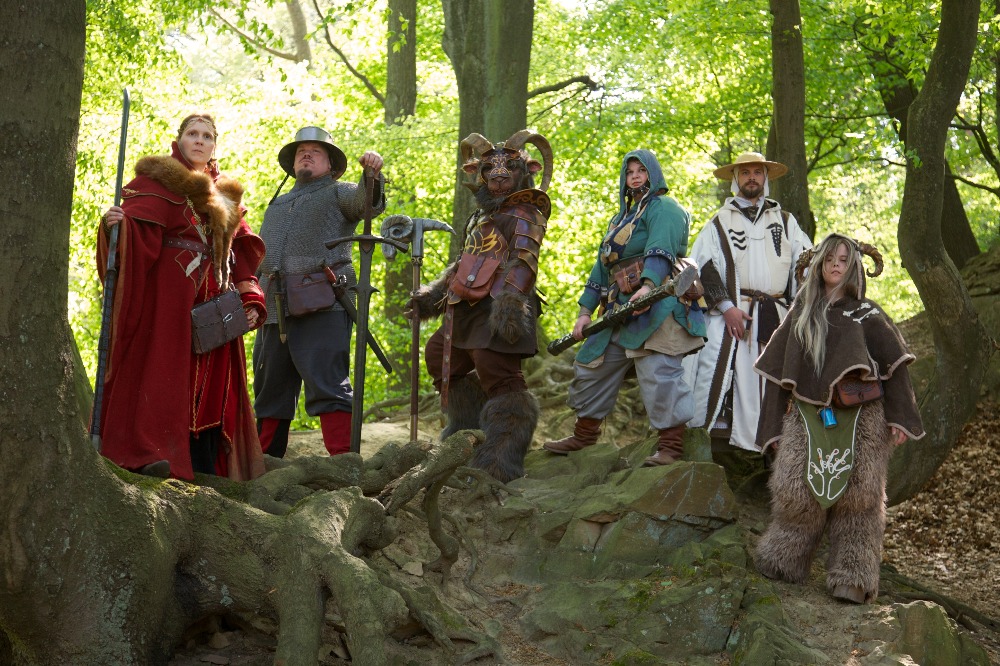 Community
We are dedicated to community inclusiveness.  Have you ever wanted your own artist shop and living studio in one place?  Be a part of our Handmade Market!  How about tending your very own pea-patch garden?  Get yours as Dreamhaven and sell your produce in our public Farmer's Market!

Looking for a space to host your own retreat, LARP or tabletop event, wedding or workshop? We can help provide your guests a singular experience in this invigorating setting.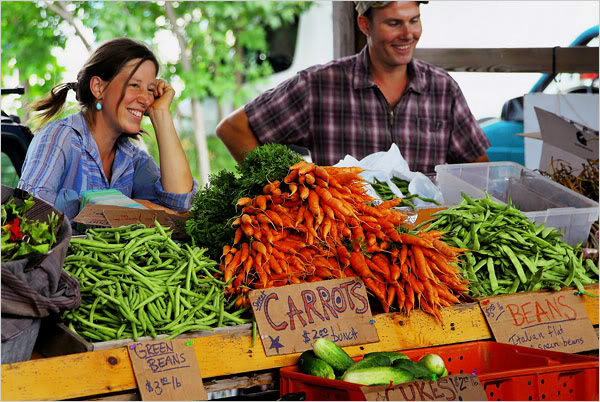 Education
Have you ever wanted to learn alternative artisan crafts such as glass blowing?  Blacksmithing? Pottery?  Participate in our workshops hosted by local and guest artists and craftspeople who have made a success from their passion!  Bring your school class by for a hands on, learning field-trip.

Join us to learn how they "did it in the old days" with soap making, honey harvesting, gardening, and more.  Learn how to integrate urban perma-culture into your own setting and practice sustainable-living, green techniques.

4 WAYS TO JOIN THE DREAM
1) This campaign!  You can scroll below to investigate the various modules we are planning for the park.  Pick the one you like, and donate for it.  Alternately, you can make a small monthly contribution, even $1 would be awesome!

Artists and vendors, check out our Live-Work buy-in option below.  If you want to secure yourself a permanent space, you can choose either our 3 or 4 year plan to do so.

2) Buy the Coupon-Fairy Booklet!  Seriously.  If you love cosplay, shopping handmade, supporting vendors, merchants and handmade small businesses, BUY THIS BOOK!  It features savings at almost 200 online stores such as Damsel in this Dress , Fox Jaxon Design , Amy Brown Fantasy Art , Abney Park (steampunk music) , and hundreds more.  

Proceeds from the book support BOTH Dreamhaven and The Black Knight Society , historical re-enactment.

3) Go to the Fairyblossom Festival!  Located in Chehalis , June 20-21, 2015 the Fairyblossom Festival is one of our biggest FUNdraisers!  There will be Knights, Fairy Market shopping, Stone Soup Community Potluck and a Costume Contest.  Games! Prizes! Epic times for the whole family!

Get your tickets right here, right NOW!  You don't want to miss this!

4) LIKE Us Online and share, Share, SHARE!
We are all over the interwebs and we'd love it if you would follow us. <3
Dreamhaven Park on Facebook
Dreamhaven Park Website
Dreamhaven Pinterest Board
Dreamhaven Updates on Twitter
Dreamhaven Blog

We would especially <3 it if you would share this campaign, or any of our pages with your friends.  Frequently.  We have cookies...
CLICK TO READ the 2014 Year-in-Review!

Read on to learn more...

Similar Project Inspiration: Real-life Hogwarts, Enchanted Forest (Oregon), Fairytale Town (Sacramento, CA), Camlin Village (WA), Great Wolf Lodge (WA), Evermore Park (Pleasant Grove).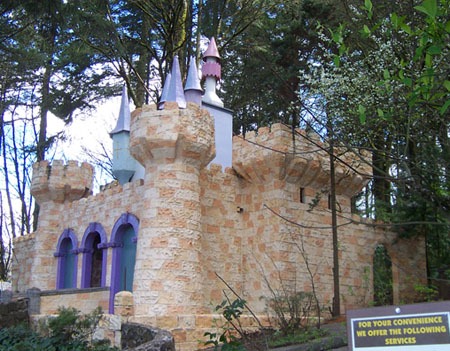 (Caption: Enchanted Forest, Salem Or.  Concept photo)

WHO (am I)?:
My real name is Ammie Hague.  I work as an entertainer  & event producer (:**:Fairy Princess Lolly:**:), small business owner (The Gilded Quill), and social media specialist.  My professional experience includes almost 20 years in sales, marketing and business administration. 

I have been a member of the PNW convention, renfaire, and gaming community for over 20 years, all the way from volunteering to running large-scale events. It is my hope to be able to use what I have learned to build a place that can benefit the communities I love most.

WHEN?
The forecasted timeline is 3-4 years (~2017/18) from beginning to open and operating.

WHERE?
Washington State.  The exact location will depend on where property is found.  I'll be looking for ~40 acres with the surrounding economy to support the business. By the end of 2014, we have established our best markets will be:
--Snohomish County (just north of greater Seattle)
--Lewis County (just south of Olympia)
--Grant County

WHY?
I want to create a space that revels and celebrates the arts and imagination, providing opportunity and education in these areas.

The PNW presents a viable market and consumer base for such an endeavor.



(Enchanted Forest, Salem, OR: English Village concept photo)

FEED THE TROLL!
Our first challenge was to raise the funds necessary for a feasibility study, estimated to be ~$15,295.  In 2014 we have raised enough to secure our firm Coupe Architecture and get the ball rolling!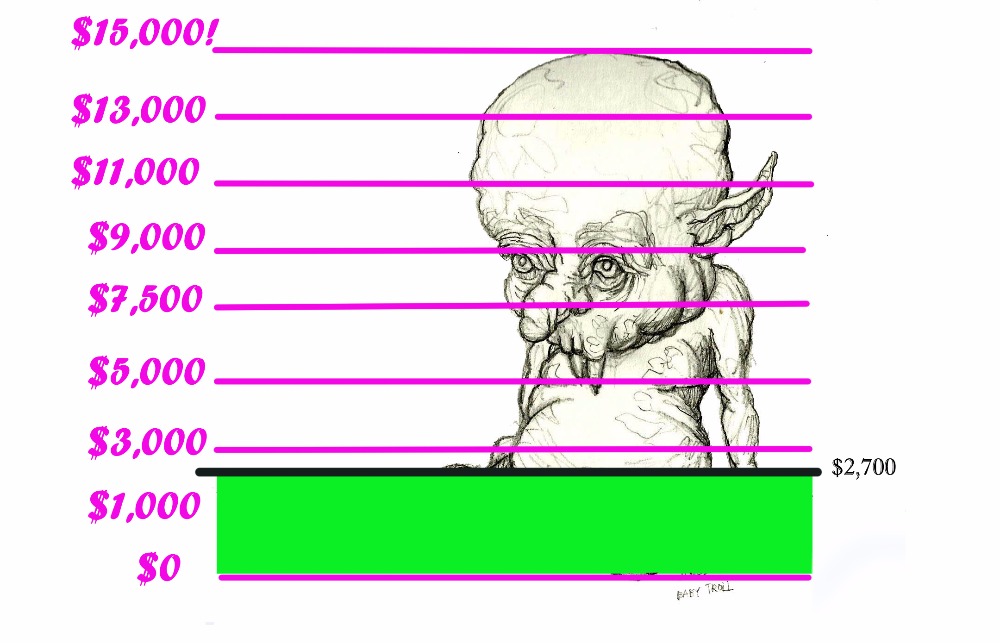 The goal is to utilize this platform for the duration of the project as a way for the community, fans, supporters and micro-investors (such as vendors) able to opt-in formally, or simply donate to the cause as much as they see fit to offer. 

This GoFundMe Project plan will be updated as a dynamic, living document which provides an overview of the plan, and events on the timeline as they occur.




Organizer