Dozer's vet and cremation bill
Dozer - my 5½ year old Staffordshire bull terrier boy - my youngest baby.
Friday was a normal day. He played ball with his sisters (8 and 15!), ran around the bungalow like an idiot and trotted off to bed in the evening quite happily and waited for his dentastick. 6am Saturday morning, he was dragging himself around the bed to me and he was unable walk. He'd lost the use of his back legs. We rushed him to the vets and she originally thought he'd slipped a disc in his spine. Regardless it was either pain management and physio or surgery, both of which would be costly and a lengthy recovery. He was given a pain killing injection and we were allowed to take him home, with tablets every 8 hours and crate rest. All we were waiting for, was for him to go to the toilet by himself. There was no way I was crating him, so I made him a bed on the settee, so I could constantly be with him, day and night, only leaving him, with his dad, to go to the loo. He ate a small dinner and had something to drink, which was an encouraging sign and finally managed to pass a solid stool. Due to all the medication,he was sick a few times and had diarrhoea, so the solid stool we thought was a good thing. I settled down on the settee with him and tried to get some sleep, but he was restless.
He woke me at 5am Sunday morning, screaming. I managed to get him more comfortable and tried him with some breakfast. He wasn't interested, but finally had a drink. He still hadn't passed water, so we took him back to the vets and they emptied his bladder with a catheter. The vet was encouraged as he'd tried to lift himself up a bit, so we went home more encouraged too. He continued to release his bowels, but still not his bladder. I practically didn't leave his side for the whole weekend. He enjoyed a roast chicken dinner and I even took him outside, to see if he wasn't peeing because he was indoors and sat him in the garden in the sunshine for a while. He seemed to be a bit more himself than the day before. As we settled down to try to go to sleep, he tried to cuddle into me, so I slept propped up with my arm around him, protecting him.
Woke early this morning, still cuddling him. He gave me lots of kisses and I managed to get him to have some more chicken for his breakfast. But still no pee! Took him back to the vets this morning, so I could learn how to put a catheter in myself, rather than to and fro to the vets every day. Sadly not the same vet as over the weekend, but she managed to release some pee by just pressing on his bladder. However she didn't seem to think that he was feeling any pain in between his toes on his back legs. I was feeling happier knowing he might not need a catheter everyday, if we were able to encourage him to go and we'd be able to make the slow start in a long road to recovery.  While waiting I could hear a dog in a lot of discomfort and hoped and prayed it wasn't my 'DD'. The vet came out with a jug with black liquid in. It was his urine. I knew instantly, he needed to go over the Rainbow Bridge. His urine was black, due to his muscles and organs failing and he was in pain. There was nothing more to do, other than let him go to sleep for the last time.
We laid on the grass in the garden of the vets, as we were unable to be inside due to social distancing and we held him in our arms, in the sunshine as he took his final breath. The vet checked and he was gone. The vet then gave us a bill of £665.85 which they have asked for payment by tomorrow (9/6/2020), before they can release his body for cremation.
I haven't been able to have any children of my own and my animals are my babies. Sadly I lost my job in January and due to current circumstances haven't been able to find another job yet and his dad is disabled and unable to work, so are relying week to week on benefits and don't have the money to pay. We have no family as such to borrow from and really don't want him in limbo at the vets for long.
I never thought I'd be creating one of these, but I need to get my boy home sooner rather than later and just hope that someone will be willing to help me out, at one of my lowest hours.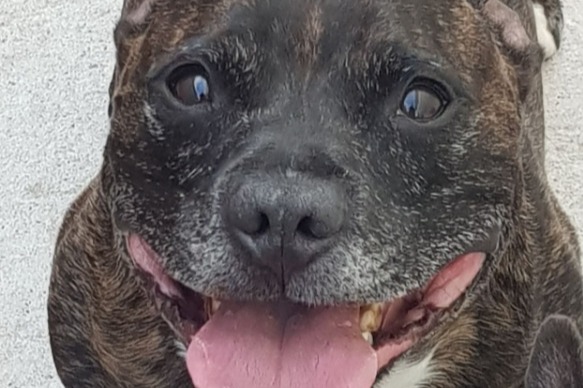 Donations

Organizer
Nikki Herbert 
Organizer
Torquay, South West England, United Kingdom
#1 fundraising platform

People have raised more money on GoFundMe than anywhere else. Learn more

GoFundMe Guarantee

In the rare case that something isn't right, we will refund your donation. Learn more

Expert advice, 24/7

Contact us with your questions and we'll answer, day or night. Learn more