In Loving Memory of Detlev Hanschke!
UPDATE 4/19/2019
Thank you to everyone that has been so supportive throughout the difficult times that Detlev and his family have had to go through over the last 2 years. Unfortunately, on April 16th 2019 Deltlev left us and is now in a better place. If you would like to join us when we celebrate Detlev's life,
please email us at
[email redacted]
and we will reach out once we have an idea on a date. We will also post a Facebook post to notify all of you that are friends with us on FB. 
As you can imagine, the medical expenses incurred throughout this extremely extensive battle to fight the cancer over the past couple of years have really added up. Having said that, we could very much use help in satisfying these bills, which are currently estimated at over $100,000. Your continued support with any type of donation is very much appreciated in helping throughout this time. We are also looking to rent out Detlev's shop in Livermore, so if you know of anyone that's interested, please reach out to us at [phone redacted] or [phone redacted]. 
Thanks again for all that you have done for Detlev and the Hanschke family! 

ORIGINAL POST:
As many of you may already know, Detlev was diagnosed just 6 months ago with multiple myeloma (a very rare form of Plasma Cancer). At only 58 years old, this aggressive cancer has reached a very serious stage and is very much threatening his life. After much effort in trying to beat this alone, it's time for us to reach out to all of you for help.
For all of those who know Detlev, you know better than anyone what a kind, generous, and helpful person he is. He has helped so many of you in different ways, and over the years you could always depend on him. Whether you are a family member or one of many friends he is thankful to have in his life, now is the time that he needs you most.
If you haven't had the pleasure of knowing Detlev, he originally moved from Germany in 1997 to begin a new life for his family. He has 2 sons, 4 grandchildren, and so many friends who are like family to him in the Bay Area and all over the world. Always doing the right thing for others and going out of his way to educate people all around him at every single opportunity, is how most would describe him. Plus he has a pretty amazing sense of humor and always has a smile to share! Detlev is such a special man to so many, we hope to lengthen his life for as long as possible. He is facing a very serious and difficult road ahead and simply put, needs your support at this time.
He is focusing on treatments that combine the best of conventional and alternative medicine, with a focus on building up the body's health and innate positive immune response. This however, requires a substantial amount of investment, both physically and monetarily.
We are reaching out to those of you who know Detlev, and those who support such a strong presence in our community. Every contribution makes a difference in the fight.  All funds will be used to directly benefit in Detlev's survival. Prayers and positive thoughts are also greatly appreciated!
Please consider sharing this with your friends and family.
It is important to note as gofundme rules state that I Dunia Hanschke, am Detlev Hanschke's wife and will be monitoring and withdrawing funds in my name on Detlev's behalf. The funds are being deposited into our joint account. Please feel free to reach out if you have any questions!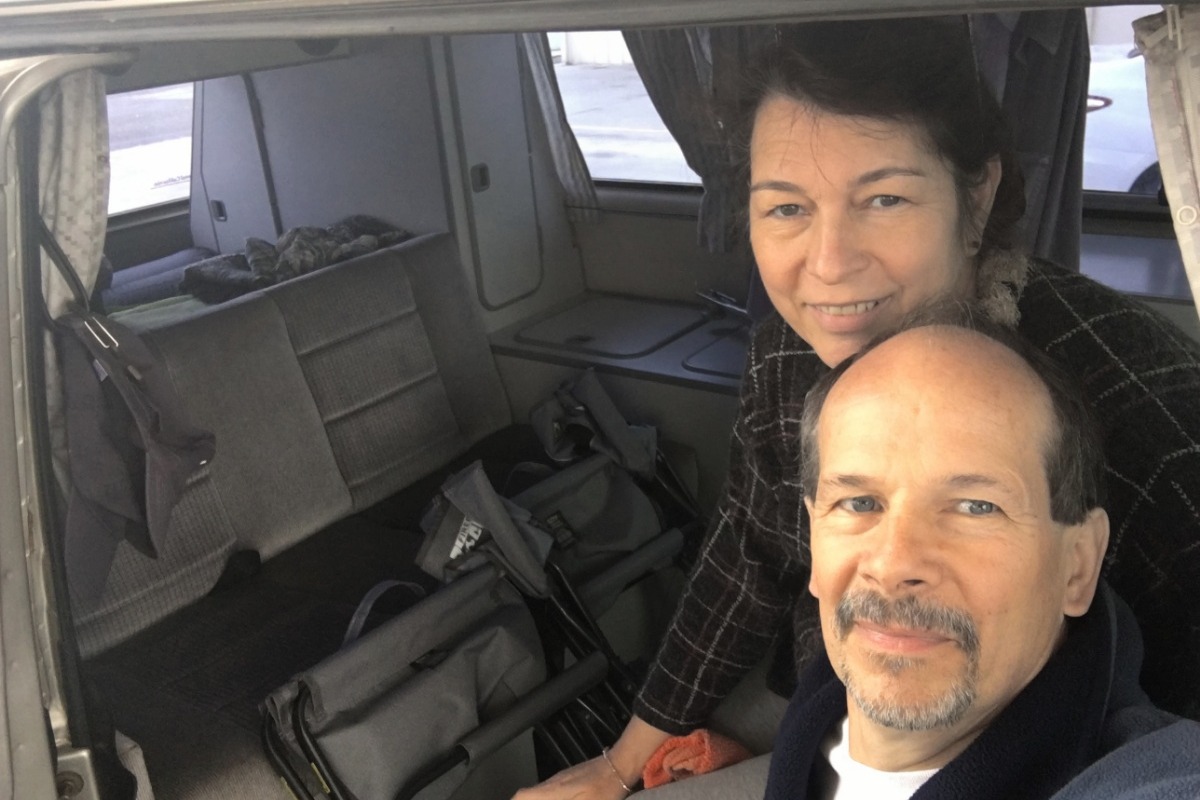 Organizer and beneficiary