Doggo Mooge The Jedi Needs Lung Cancer Surgery
"Papa, when do I get my cheeseburger?" This is the question I hear every time I look into the eyes of my pup, Mooge (sounds like Scrooge, minus the Bah Humbug!). For those that know me and Mooge you know we're a package deal. We are extensions of each other. My brother's roommate found Mooge in an alley under the L tracks in Chicago almost 15 years ago. They couldn't keep her overnight so I volunteered to take her and help find her home. I wasn't supposed to have pets, and she definitely wasn't a "manly" dog, but the moment she came clomping out of my brother's room with shreds of comic books in her teeth, she broke me right in half. I did try to find her home with flyers and Craigslist to no avail. People say she's lucky to have ended up with me, but it's me that got beyond lucky that day.
Early on we discovered her favorite spot was my backpack, and since she was about 2 she's gone almost everywhere with me. Grocery shopping, bike rides, running, White Sox games, planes, trains, automobiles, and even Lollapallooza and movie theaters. She's also been welcome at my gym as the unofficial mascot for the last decade. I don't travel without her, and if she's not invited to Thanksgiving then neither am I. Since she was 4 years old I've made her meals twice a day, every day from fresh whole foods, and researching new foods and nutrients has become a hobby of mine. I brush her teeth and make sure she takes the steps and not the escalator. I pride myself on how healthy she is and that every time we're on a walk someone asks how old my "puppy" is. She's got energy to spare, and a spirit of a wolf. She's my love. We're the same.
This week I brought her in for a worsening chronic cough. The x-rays came back that she has a tumor in her lung, carcinoma. It destroyed me. I am so fortunate that her vets know her and know me and know what we are to each other. They are all hopefully optimistic that surgery could give her years, and I can't let money stop me from giving her every chance I can. However, I've been out of work since March, and even then I was a gig worker, scraping by day to day. Last year she tore her ACL at the gym of all places. I had too much pride to ask the community for help, so I sold off as much stuff as I could. This time, with this year, it's much harder. So here I am. 
The estimate for her surgery is
$6,500 to $7,000
and I've already spent $500 on x-rays and testing to this point, so I set the goal at
$7,500
, but I'm anticipating more cost from possible post treatment and follow ups. Her vets say we caught this early so I'm using that to our advantage and moving as fast as they will let me. I'm hoping to schedule surgery this week (12/4), and try to get this behind us and Mooge on the mend as fast as possible. 
You can't imagine what your help means to me. Our favorite show is The Mandalorian. Some dude that thinks he's way cooler than he is and his little green bean traversing the galaxy. Not related, but absolutely family. That's me and Mooge. She's my daughter and I'm her Papa. And I can't imagine any of this without her.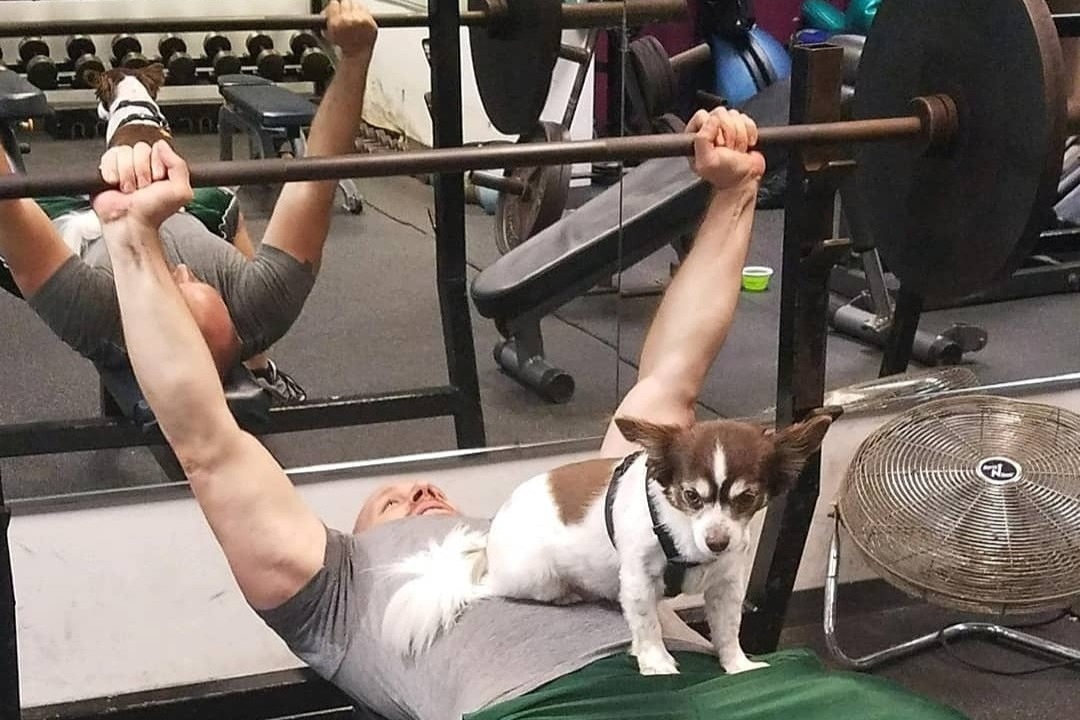 2020 has been so hard for all of us. So I understand if you can't pitch in. But if you could
share this GoFundMe link
(share button on top right) on your Facebook, Twitter, Instagram, sidewalk chalk drawings, and billboards it would help and mean so much.
Thank you all for everything.
Below are links to my social media and a link to a video I made for her on my YouTube channel if they may help at all:
Instagram meandmooge
YouTube AC Toy Design
Fundraising team (3)
Adam Crohn
Organizer
Raised $2,262 from 39 donations
Chicago, IL
Joseph Esch
Team member
Raised $85 from 3 donations
Sara Herbert
Team member
Raised $45 from 2 donations
This team raised $5,693 from 119 other donations.