Dissident Cemeteries in Buenos Aires, Vol II/III
In 2012, I published the first volume of an index to the burials in the
Dissident Cemeteries in Buenos Aires
, including a brief history, burials from 1821 to 1855 (1st Cemetery of Dissidents) and genealogical and biographical material.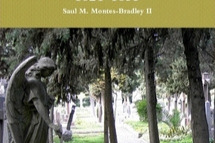 In the years since, I have collected all the burial information for the 2nd Cemetery, up to its closing in 1921, sufficient material for four more volumes.
The heart-wrenching story of the Dissident cemeteries of Buenos Aires is that of a community desperately clinging to the memory of their not-so distant ancestors in the face of a policy that seemed designed to erase them from history.
Among the burials in the two cemeteries covered by this first volume and the planned additions are hundreds of Americans, including sailors, merchants, Revolutionary War soldiers, veterans of the War of 1812, educators, ministers, diplomats, and at least one son of a signer of the Declaration of Independence.
Their final resting place, once a tenderly maintained cemetery has been converted into a public square that still hides beneath the surface their ancient bones,
occasionally disturbed
  by those who lack information.
But to those of us who belong to the American, British and German communities in Buenos Aires and who cling to the evanescent relics of their presence on Earth, it comes as hardly any news at all.
The purpose of this fundraiser is to collect the funds necessary to compile, edit and publish two more volumes of the index, covering the period 1856-1900; again, with micro-biographies that tell the story of of this once vibrant community. This process will take approximately six months per volume.
As the original documents continue to fade and crumble inexorably, this will be the only resource for historians, genealogists and families to locate and learn about these pioneers.
Exegi Monumentum Aere Perennius
In bringing these names back from historical oblivion, let's build for them a monument more durable than the marble and bronze ones forcibly removed in 1921.

Organizer