DINAH'S BF/BIG BROTHER MUCH WORSE
This is Dinah. Yesterday was the first of My mum's four month check up and she's in remission though they say she needs work. Whatever that means. I started to cry HAPPY TEARS!! She hated to stop Me and said "I wish I could let you have this moment. I've been sitting here trying to figure out how to tell you..... Jim and I have been all over getting tested and he has more to go but he's got an aggressive Cancer that the doctor will only wait two weeks on the rest of the test results.. some are so bad he can't do two days of tests back to back... and on HALLOWEEN Ironically our childhood favourite holiday, he will get all the results.
She cried for Me to come NOW. I SAID I WOULD but there is less than fifteen dollars in her fund raiser card because of all the bills I covered and money I sent.
She wants me to come and stay. I can't!! I get like two thousand in medical expenses I fought years for because I'm a Maryland resident.... and I have no cash!!!
I'm sure everyone will think this timing is perfect... She gets better he gets worse, I'm still on Medicaid and Robert's still in class. But it's the motherfucking truth. 
Doubt Me ?!? Call me mum. See if you can understand her thru her tears.....
I don't believe in ESP BUT my legs hurt because last night I dreampt Jim and I were running up A HUNDRED stories and they wouldn't stop.... I was awoken flexing those muscles running to get away from the ones that were trying to hurt Jim and I.... I think I know it's name now.
Vanna, may I have a C? Oh. My team already does. Yes so funds still open. This time more for Jim and making sure mum takes her meds and eats and stays in remission while caring for my twin from different births.
Dinah
..,,,...............,................................
My best friend,, my big brother that came to help care for my mother's Cancer returning (sparking my friend to raise money for a visit 13 minutes ago...mostly our own and a second my husband wrote here for our visit last month), I, Dinah, told you I would keep open and hopefully be able to see her as much as I could though dementia is setting in. I also told you that since this is funds for her medicine, the occasional bill, her general food and week being that I would come here to tell you what the REAL FUNDRAISER MONEY I HAVE SINCE THIS DOES NOT, IT IS CURRENTLY AT 93 DOLLARS ALMOST. 
OOOOOOOOOOOOOOO
I AM DOING THIS ALONE NOW. LAST WEEK MY STOIC BIG BROTHER...THERE TO CARE FOR HER HAD TO GO TO THE HOSPITAL IN MORE PAIN THAN HE COULD DESCRIBE TO ME.
THEY FOUND PANCREATITIS, GALL STONES, A COUPLE MINOR THINGS...AND KIDNEY CANCER.
HE'S BEEN THERE A WEEK AND THEY CAN'T DO ONE PROCEDURE UNTIL THIS ONE IS DONE BUT THEY HAVE TO STARVE HIM SO THAT GOES DOWN.. AND OF THERE ANY WAY TO TAKE THEIR PAIN....
I'M NOT GOING TO BEG ANYMORE.....OR BE CALLED A LIAR. THIS IS WHAT IS ACTUALLY HAPPENING . HELP IF YOU CAN OR WISH TO.
LOVE MUM. JIM, AND DINAH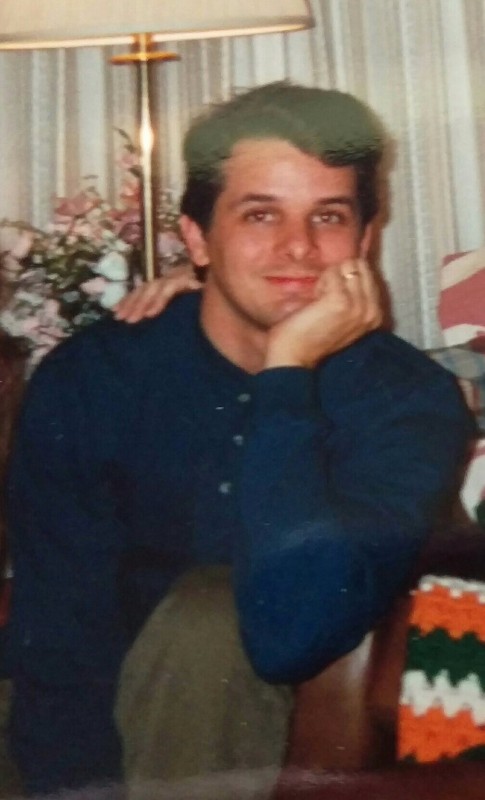 ---------------------------------------------
See that photo? Those were mum and my Aunts. Mum's the blonde on the side. 
Cancer has taken all my living and funny Aunts. But I can't imagine what it was like to be a baby boomer, growing up with sisters and the ONLY ONE to pass sixty was her younger sister... She had lung, bone, and brain Cancer when she made it to sixty one. 
How many times did she go to the phone, pick it up, and put it down.... 
Then something AMAZING HAPPENED!!! IN 2000 WHEN SHE GOT CANCER, I became her best friend, her confidant, her chemo buddy..... Her sister.
Cancer came for her again last her. Harsher this time. My friend made a fundraiser here to be with her during surgeries. We had seven dollars left over and most the money came from or wedding fund.
After a cruel and intense two seasons of chemo, My common law husband started another GoFundMe. Only through one friend generous donation did we go.
I'm not going to say this pretty... mum is dying.,. She has issues eating at her body beyond just the Cancer that stole our family.
So I'm leaving this up like this. But will be telling you the true number on her fundraiser card.
Forty Seven. It was more but she needed medicine so I sent some down. This fund is for her medicine, upkeep (I NEVER want to her my mum cry because someone she thought she could trust disappeared with money meant for groceries), but mostly, if it gets high enough, I'm going to see my mother by hook or by crook..... Before she forgets who I am.
So..... No pressure...I won't refer to it weekly.... That does no good anyway.... But it's here.
So if a holiday passes or you think or wonder how my mother and I are, check up. And every few weeks, I will tell you the TRUE AMOUNT. Because unfortunately, if you spend a thousand on plane tickets, the fundraiser doesn't deduct it so people think you don't need help when you NEED IT MORE THAN EVER. 
THANKS, CYNDIA'S DAUGHTER AND DAMNED PROUD!!!
THE ORIGINAL PLEA WRITTEN BY MY HUSBAND:
My wife of eight years, or should I say fiancé as we have never had the funds to have our families in the same place at the same time, is the sweetest, most selfless girl I ever met. And she only became more loving and giving to others as we grew older and she became a sensitive, caring woman.
I thought she was one of a kind so I asked her to marry me.
I was wrong. She wasn't one in a million. She is two in a million. As soon as I finally met my mother-in-law and Cancer Survivor Cyndee, I saw that the apple didn't fall far from the tree because Cyndee hugged me and cried, saying I was like her other son and she loved me and how I treated her daughter, Dinah.
After taking her to the airport after a five day visit after a five year absence from each other, my wife was inconsolable.
To help her through her depression from her mother being 1000 miles away, I told her to get her holiday gift a month early and rescue a dog.
Nothing replaced her bond with Cyndia but getting our Beagle Miles helped a lot.
Fifteen years after being Cancer free, Dinah's mother called to tell her they found malignant lumps and she was going in for tests. As you remember, her friend started one of these up to help her get to her mother. The cost was three times what we thought. Just renting a vehicle was the cost we thought the whole trip would be.
But we got there in time for Cyndia to come home from a mastectomy. After the raising of money, alot from ourselves, my family, and loans to be paid back, my mother in law and wife had maybe two good days together before we had to leave. The only thing that stopped her from crying was her dog, Miles. He also managed to make mom laugh and smile and it was therapeutic for both of them. I'm sure Miles liked the extra attention too.
Since then, Dinah's doctor has suggested that Miles become her ESA, her emotional support animal. It's true, that Beagle can make her go from tears to laughter in a few seconds but also it would mean we could spend a few HUNDRED flying to her mother since ESA's fly with their handlers in the cabin of the plane instead of the few THOUSAND on another long drive, hotels, and everything it took.
From donations on the last fund raiser plus her own money (she only gets a couple hundred a month to care for the pets and whatnot as she is still recovering from broken back, surgeries, sciatica, scoliosis and spinal arthritis and I am in school to better our lives soon, though not soon enough!!) We were able to spend all the money it takes to have Miles trained, have Dinah declared as needing Miles to travel, Miles has been to two vets and finally, with the last donation from her good friends, we were able to officially register Miles as an ESA and Dinah as his handler. It was expensive but now, all that mother and daughter needs to see each other is plane tickets.
A few weeks ago, Dinah's brother called to tell her about some disturbing things their mother kept from her that worried him and because they are so close, felt she ought to be aware of. Such as her falling.... Once out of bed and being stuck on the hard floor for many hours. He is a good guy and so he warned his sister as best he could that if she wanted to see their mother and spend quality, good times with her... and make recordings for our future children thst now might be the time. Dinah took the hint.
It took me days to write this. She's the wordy one. But basically why I'm making this is simple: My humble and sensitive wife is losing her best friend: Her mother. And right now, we don't have the funds to allow them a visit or two together. I know my family would help us if Cyndee's time were to come, but that doesn't help my wife that just wants to hug her mother, bring her grand dog and be a family a couple more times.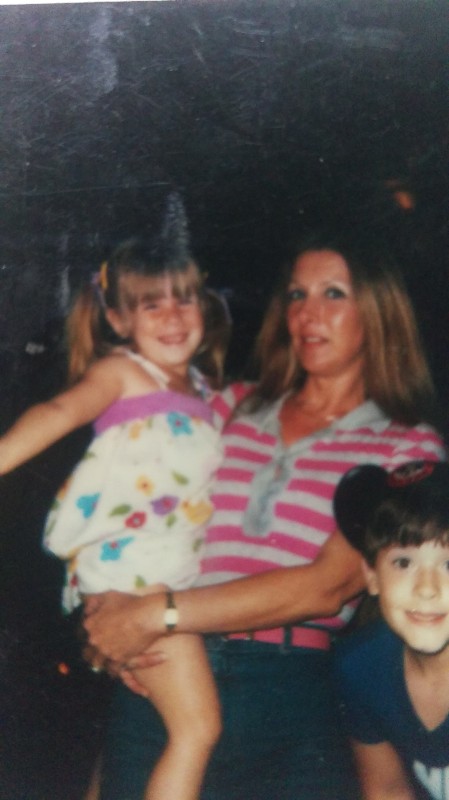 I've never flown. I'm not sure how much a couple round trips tickets would be for the three of us (Miles flies free). Guess what I'm asking for is to help me get the woman I love and the woman we both love together once, maybe twice before one of them is gone.
Thanks,
Robert

Organizer
#1 fundraising platform

More people start fundraisers on GoFundMe than on any other platform. Learn more

GoFundMe Guarantee

In the rare case something isn't right, we will work with you to determine if misuse occurred. Learn more

Expert advice

Contact us with your questions and we'll answer, day or night. Learn more