4 years ago, I met a kindred spirit who has come to be one of my best friends.  The second we met, I thought we would be good friends, but I had no idea the obstacles we would see each other through. I had no idea the deep and meaningful conversations we would have and the rolling over, roaring laughter we would share together.  Deb is the friend with the crazy stories you cannot wait to hear and picturing her in the stories makes you laugh harder than you ever knew you could.  Deb has a laugh, spirit and resilience that is contagious and a heart that is incomparable.  Deb never judges others.  Deb never hates.  Deb accepts everyone as they are and encourages a free spirit, constant laughter, a joyful life and strives to leave each day with a full heart.  She has always faced tragedy with grace and this year has proven that more than I could have ever known.
Last year, Deb kept mentioning a pain in her side.  It was becoming more and more common for her to double over in pain.  I watched her double over, grabbing her side many times – too many times.  She had went to the doctor many times, and when we would talk we would think, "Well, you have been lifting boxes at your part-time job", or "Well, maybe you pulled something doing your latest cardio craze, girl!"  These conversations happened often, and at the beginning of this year, I received the worst news you could hear from your best bud.  They found a tumor or a cyst (we were not sure yet) on or near her liver or rib….they could not tell from the first test.  This first test scared her and she was not sure how to take that news.  "It could be anything", I said.   "Let's stay positive and see."  I am not sure who exactly I was telling this to – her or myself – because she always and forever is positivity and bright, beaming light.  We kept trying to stay positive and I researched things when she asked and would put my spin on what I had read, trying to be upbeat for each other.  One week later, Deb told me, "I have cancer." 
Things have escalated so incredibly quickly these last 5 weeks that it is a blur.   She has faced numerous doctors' visits, phone calls, insurance issues, work issues, planning, worrying, and more worrying about planning.  Deb is having surgery Tuesday, to remove what they can of the malignant tumor and will find out whether it can all be removed at once, whether a partial removal can be done and if she will have radiation, Chemo, etc.  She will also possibly have to have 4 ribs removed and her chest wall rebuilt - and that is only step 1.  Going back to surgery next week, she will not even know the plan or what will happen until she hears about it in recovery.  She has a very long road ahead, but will face it with complete humor and grace - as she always does.  I want to make this journey a little easier for her.
Things are still up in the air, but one thing is certain – Deb is fighting for her life.  She is fighting right now as you read this (but even as she fights, I bet she still is cracking a joke or a smile).  I want to do something to help her.  Her bills are already piling up and the hardest parts of treatment are upon her.  She does not need to worry about bills right now (which she is)  and I am asking all that know her – and even those of you who do not – to please consider giving to her GoFundMe page to help support her in the literal fight
of
and
for
her
LIFE
.  Just like all walks of life and each and every person she accepts each day, please know that donations of any size will be graciously and whole-heartedly accepted and appreciated more than you know.   Also, whether you can give or not, please consider sharing this link and sending a positive vibe or prayer her way. :)
I know each and every single one of you out there has a kind and giving heart.  Please consider helping someone who is so dear and such a wonderful friend to me and so many others, that I find it hard to fully put it into words.  So, please help me try to help her and feel good about doing something great for a person who would be forever thankful for your generosity and kindness.
And Deb, please know that you've got this. 
Thank you!!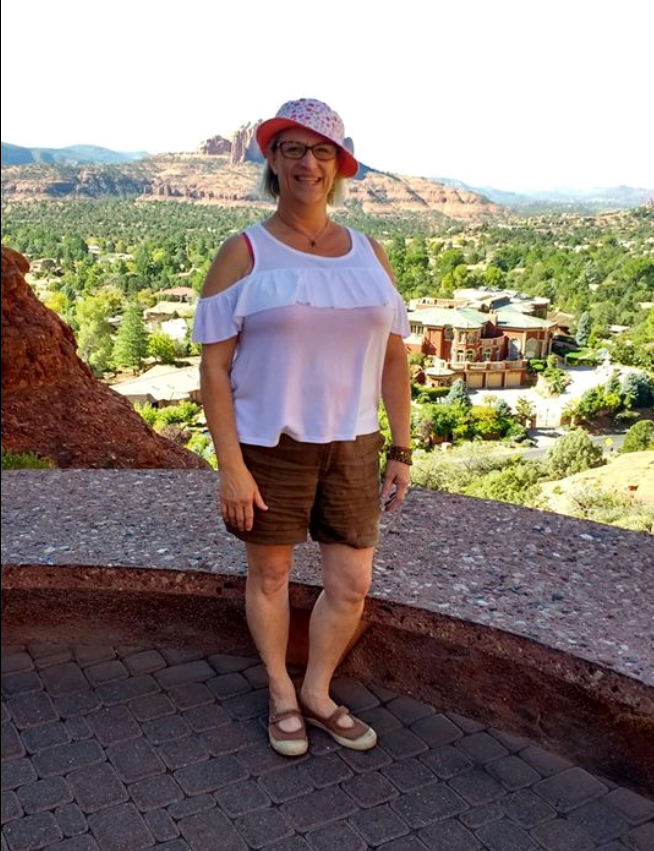 Organizer and beneficiary