DCIS at Fairmont PTA 2019-2020 Fundraiser
The DCIS at Fairmont PTA needs YOU - our family and friends - to help us reach our fundraising goal for the 2019-2020 school year. We are a loving community of parents, teachers, administrators, and students that live deep in our core values of respect, perseverance, joy, and integrity each and every day. 
DCIS (Denver Center for International Studies) at Fairmont is a public elementary school in the historic Baker neighborhood of Denver. We focus on multilingual and intercultural exploration, with hopes that our children will have the opportunity to develop the academic knowledge, skills, and global perspectives necessary to lead their communities and the world.
We would like to thank all those who donated to last year's PTA GoFundMe campaign! With your help, we were able to purchase a $5,000.00 streamlined Phonics Curriculum for the school. It will significantly improve our early literacy growth at DCIS.
Your contributions this year will help fund:
*New Smart Boards for up to six classrooms
*Teacher stipends and classroom supplies to offset out-of-pocket costs
*Teacher appreciation breakfasts, luncheons, and gifts
*Literacy Programs
*DCIS International Festival
*Specials: Physical Education, Art, and Music
*Buses and Scholarships for field trips
View the detailed costs for field trips and Wish Lists from our specials teachers
here
.
Does your business or employer want to sponsor DCIS at Fairmont? Review our sponsorship levels
here
 .
We value our diverse population of students and families and know we can benefit from your support. 
DCIS at Fairmont PTA is a 501(c)3 organization, so all donations are tax-deductible. Learn more at
http://dcisfairmont.dpsk12.org/
Thank you!
El PTA de DCIS lo necesita – nuestras familias y amigos – para ayudarnos a alcanzar nuestra meta de recaudación de fondos para el año escolar 2019-2020. Somos una comunidad amorosa de padres, maestros, administradores, y estudiantes que vivimos enseñando nuestros valores de respeto, perseverancia, alegría, y integridad todos los días.
DCIS (Centro de Estudios Internacionales en Denver) en Fairmont es una escuela publica en el vecindario histórico de Baker en Denver. Nos enfocamos en exploración multilingüe e intercultural, con la esperanza de que nuestros niños tengan la oportunidad de desarrollar el conocimiento académico, las habilidades y las perspectivas globales necesarias para liderar sus comunidades y el mundo.
¡Nos gustaría dar las gracias a todos los que donaron el año pasado ah la campaña de GoFundMe de el PTA! Pudimos comprar un currículo de fonética simplificado de $5,000.00 para la escuela. Mejorará significativamente nuestro crecimiento temprano de literatura en DCIS.
Su contribución este año ayudara proveer fondos para:
*Nuevos pizarrones de inteligencia tecnológica para hasta seis clases
* Estipendios y útiles escolares para compensar los gastos de bolsillo de las maestras
* Desayunos, almuerzos y regalos de agradecimiento a las maestras
*Programas de Literatura
*Festival Internacional de DCIS
*Especiales: Educación Física, Arte, Música
*Camiones y becas para Paseos
Vea detalladamente los costos de los paseos y listas de deseos de nuestros maestros de especiales
aquí
.
¿Su negocio o empleador quiere patrocinar a DCIS en Fairmont? Revise nuestros niveles de patrocinio
aquí
.
Valoramos nuestra populación diversa de estudiantes y familias y sabemos que podemos beneficiar de su apoyo.
El PTA de DCIS en Fairmont es una organización de 501©, quiere decir que todas las donaciones son deducibles de impuestos. Aprenda mas en la pagina
http://dcisfairmont.dpsk12.org/
¡Gracias!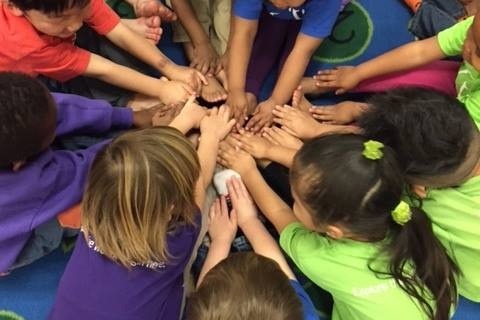 Fundraising team (5)
Judy Lin Hoogesteger 
Organizer
Raised $1,005 from 2 donations
Denver, CO
PTA Colorado Congress (Dcis At Fairmont Pta)
Registered nonprofit
Donations are typically 100% tax deductible in the US.
Lisa Scheideler 
Team member
Raised $340 from 5 donations
Dana Trujillo Davis 
Team member
Raised $225 from 3 donations