#DANCE4HOPE - STROKE AWARENESS
Hola my friends, family and community,
The #Dance4Hope event is a dancing fundraiser created to raise awareness about strokes and to support of all those who are stroke survivors inclusive of their family and friends. I want to inspire and empower other stroke survivors that there is light at the end of the tunnel.
Please help me reach my goal to raise $5,000 to donate toward the; Stroke Foundation, Heart Foundation, and the Royal Melbourne Hospital.
I would really appreciate your support and for you to come and join us! 
You may or may not know that I suffered a aneurysm/stroke when I was 24 years old - I was under induced coma for 13 days after major brain surgery and I had to learn how to talk and walk again (9 months in and out of rehab). I consider myself very lucky to be given another opportunity at life and I would love to inspire others who have been impacted by this. During my recovery learning to dance salsa gave me hope and it motivated me to challenge my body to new horizons! 
The packet of smokes that I purchased the day of my stroke.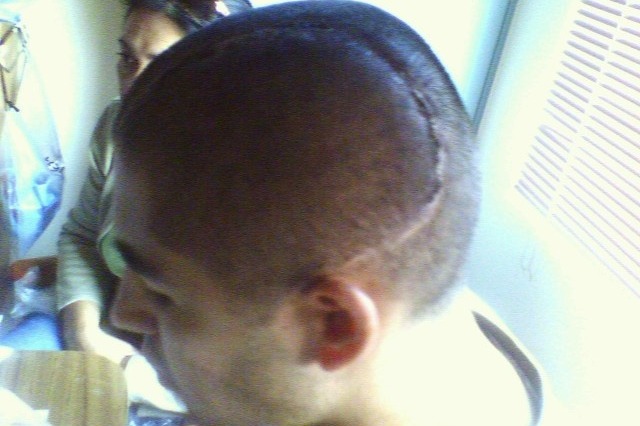 What a scar!
My younger sister Pamela having to feed me.
The medical facilities at the Royal Melbourne Hospital ICU and community here in Melbourne were amazing in my recovery and I feel like I really want to give back to this cause. 
At the #Dance4Hope event there will be -

Bachata Class from 7:30pm - 8:30pm by Salem and Kathleen from Bachata Corazon

Performances by Rj 'n Ali, Sambasitas and ......

Social dancing until midnight with DJ Nathan spinning his best SALSA & BACHATA tunes

Guest speaker - StrokeSafe Ambassador, Bill Gasiamis from Stroke Foundation.

Raffle Prizs include:
- 1hr Private Lesson with Robin & Ludmilla
- 1hr Private Lesson with Lukas Encisco
- 1hr Private Lesson with Angela Fayth
- 1hr Private Lesson with Denise Kayan
- One x 6 week Zourk Course or 1hr Zouk Private Lesson with Izzy Washington

Entry Tickets and Grand Raffle Tickets:

$25 purchased online through Eventbright

Grand Raffle Tickets: 1 x ticket for $4 or 3 x tickets for $10.00 

https://www.eventbrite.com.au/e/dance4hope-strike-a-pose-for-stroke-awareness-tickets-49639631474

$30 at the door on the night. (cash only)

Donation Page - https://www.gofundme.com/dance4hope-stroke-awareness

Come along for an amazing night full of fun, socialising and dancing for a good cause.

Please like and share to help spread the word about Stroke Awareness...thank you!

Ernie

#fightstroke #strokesurvivor #stroke
#Dance4Hope is proudly supported by The Apartment Specialists.

Photo taken by Gab @ Azuquita' 

@ Sydney Latin Festival

@ MLF 2016
Organizer