A Brave Family and a Brave Boy
At the hospital, the day before the transplant.
  I titled this page " A Brave Family and A Brave Boy" because my children are the bravest children I know. Daemen is the strongest, bravest and funniest 9-year old you will ever have the pleasure to meet.
  It has been a life changing journey since October 2012. Daemen was diagnosed with Anaplastic Large T-Cell Lymphoma. He was only 7 years old. This is a rare cancer and is not very well known. He had chemotherapy for 6 months. It was a very hard time for him, but he kept a positive attitude and tried to keep a smile on his face!  I never left his side and his father stayed home with my oldest son.  During my son's chemo I was told I was pregnant!  I was never supposed to have any more children.  It was such a blessing. In April 2013, we found out he was cancer free and in remission! 
   Our family was blessed with a baby girl in July.  We call her our miracle baby.  She was born 6 weeks early and is in great health. Daemen and his brother adore her.  Unfortunately, their father could not handle the stress of a sick child and a newborn baby.  He walked out with the car, took all our money putting our bank account in the negative and leaving cut-off notices.  He saw his daughter come in this world and I haven't seen him since that day. 
    In the beginning of October 2013, we found out the cancer was back. The chemotherapy they used was a very high dose and the doctors did not want to try it again.  They felt that it would harm him more then help him.  We decided to begin a clinical trial and started taking an experimental pill to stop any spreading while we find a donor for a Bone Marrow Transplant.  What a task in getting him to take these pills!  The pills made him very ill, and it was hard on his spirit.  He was nauseous and vomiting all the time.  So we made a youtube video, "Learn how to take Chemo pills by 8-year old Daemen."  Daemen wanted to help other children that was struggling like him.  Check it out.
    We finally found a donor after a lot of ups and downs with finding one to commit to a date and the procedure. Our donor came from Europe.  Daemen went in the hospital on his 9th birthday, April 29th.  The first week was Chemo in the morning and radiation in the evening.  He was reborned on May 9th (day of his transplant.)  Daemen has been so brave, so brave.   My son had a very rough time in the hospital.  He vomited 15-20 times a day for 2 months, as well as not eating for 2 months.  It was hard to see his spirit be so low.  My boy is a kid that jumps, runs, and bounces from the day he was born; he is always smiling and loves everyone.  I remember sitting in the Chapel crying at 2am.  I would pray to God to make him feel better and to live through this.  I never left his side and sometimes he was so sick I didn't know where to go for help or who to turn to.  I felt like no one understood what I was going through.  My mother took care of my other children and I thank GOD that I have her as my support.  I had no one else to help me.  Their father never visited nor gave any child support.  He just stepped out and hasn't turned back.
    End of June, we got out the hospital. Thankfully, we are home, and Daemen is doing a lot better.  I have become somewhat of a nurse.  He has a pickline (like a IV) and he still gets intravenous medicine, as well taking loads of pills.  He has a full year to recover and is being home schooled. We have to go to the National Childrens Center once or twice a week.  He has his downs.  Next week, he will have to a blood transfusion. His body is still fighting the donor's cells.  Pray. 
    I have exhausted all my options to pay my bills. I cannot seek employment for at least 7 months.  There are so many awesome foundations that have helped me, but those options have been depleted.  My home is in foreclosure.  I'm driving a 14-year old car and I struggle just to keep gas in the car for hospital trips.  My children's father is now 14 months behind in child support. 
    My close family and friends told me to get our story out. I felt that no one needed to know our background story to feel sorry for us because my son is alive and on the road to recovery.  I decided that after a year of silence, I should humble myself and ask for help.  Daemen is not out of the woods yet and we still have a long road to go, but I am thankful everyday.  I am asking for a prayer, love or donation. Anything is appreciated!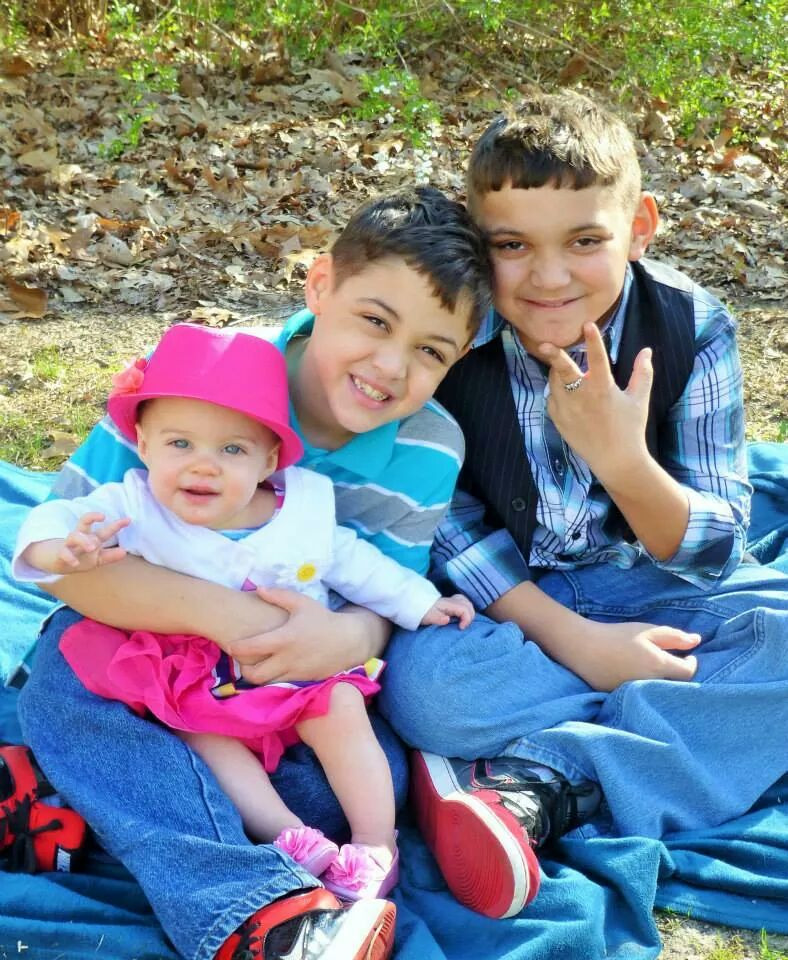 Dayja, Daemen and Anthony

Organizer
#1 fundraising platform

More people start fundraisers on GoFundMe than on any other platform. Learn more

GoFundMe Guarantee

In the rare case something isn't right, we will work with you to determine if misuse occurred. Learn more

Expert advice, 24/7

Contact us with your questions and we'll answer, day or night. Learn more