Conciertos "Puerta cerrada , corazón abierto"
Texto en tres idiomas: English-Español-Français


English
The current times of pandemic and economic constriction have closed all conventional work spaces such as concerts, festivals and events in clubs and bars. In Costa Rica we will not be able to work as musicians until September, that means months without income. Unconventional means like this are a way out of this terrible situation of unemployment. 
I am a singer-songwriter who is dedicated to researching and promoting national music especially that related to the Afro-descendant population of the Costa Rican Caribbean.  I have a small establishment in partnership with my brother Bernal Monestel and his wife Tany Woodson, which provides a permanent space for Musicians, a restaurant called Mundoloco, whose menu of alternative and healthy food harmonizes with musical events throughout the week, which employ many musicians. 
With concerts seven days a week, throughout the year, Mundoloco receives an average of forty musicians per week for 53 weeks a year, giving an approximate of two thousand musicians who receive income for performing on the premises. As a consequence, the work of so many musicians is spread and appreciated by thousands of people, local and foreign, who attend such cultural events. 
Right now, our small business is on the verge of collapse and it is urgent to receive help to continue operating once the crisis situation we go through is normalized. 
The funds that may be received will be used to prevent the closure of Mundoloco. 
The funds are needed immediately as the situation is precarious.  
For my brother, my sister-in-law and for me, your collaboration is highly appreciated and grateful for that, on behalf of us and the thousands of musicians participating in this project, we give you in advance the most expressive thanks from the bottom of our hearts.

Spanish
Los tiempos actuales de pandemia y constricción económica han cerrado todos los espacios convencionales de trabajo como conciertos, festivales y eventos en clubes y bares. En Costa Rica no podremos trabajar como músicos hasta el mes de setiembre, eso significa meses sin ingresos. Los medios no convencionales como este son una salida a esta situación terrible de desempleo.
Soy un cantautor  que se dedica a investigar y promover la música nacional especialmente la relacionada con la población afro descendiente del Caribe costarricense, y tengo un pequeño establecimiento en sociedad con mi hermano Bernal Monestel y su esposa Tanya Woodson, que brinda un espacio permanente para los músicos, se trata de un restaurante llamado Mundoloco, cuyo menú de comida alternativa y saludable armoniza con eventos musicales durante toda la semana, que dan empleo a muchos músicos .
Con conciertos siete días a la semana, durante todo el año, Mundoloco recibe un promedio de cuarenta músicos por semana por 53 semanas al año, lo que da un aproximado de dos mil músicos que reciben ingresos por presentarse en el local. Como consecuencia, el trabajo de tantos músicos es difundido y apreciado por miles de personas, locales y extranjeras, que asisten a dichos eventos culturales.
En estos momentos, nuestro pequeño negocio está a punto de colapsar y es urgente recibir ayuda para continuar funcionando una vez que se normalice la situación de crisis por la que pasamos.
Los fondos que  eventualente se reciban  se destinarán a evitar el cierre de Mundoloco.
Los fondos se necesitan de inmediato pues la situación es precaria.
Para mi hermano, mi cuñada  y para mi, su colaboración es altamente estimada y agradecida por eso, en nombre de nosotros y de los miles de músicos que participan en este proyecto, les damos de antemano las más expresivas gracias de todo corazón.

Français
 La période actuelle de pandémie et de restriction économique a fermé tous les espaces de travail conventionnels tels que les concerts, les festivals et les événements dans les clubs et les bars. Au Costa Rica, nous ne pourrons pas travailler en tant que musiciens avant septembre, ce qui signifie des mois sans revenus. Des moyens non conventionnels comme celui-ci sont un moyen de sortir de cette terrible situation de chômage.
Je suis un auteur-compositeur-interprète qui se consacre à la recherche et à la promotion de la musique nationale, en particulier celle liée à la population afro-descendante des Caraïbes costaricaines, et j'ai un petit établissement en partenariat avec mon frère Bernal Monestel et son épouse Tanya Woodson, qui fournit un espace permanent pour Musiciens, il s'agit d'un restaurant du nom de Mundoloco, dont le menu de plats alternatifs et sains s'harmonise avec les événements musicaux tout au long de la semaine, qui emploient de nombreux musiciens.
Avec des concerts sept jours par semaine, tout au long de l'année, Mundoloco reçoit en moyenne une quarantaine de musiciens par semaine pendant 53 semaines par an, ce qui donne environ deux mille musiciens qui perçoivent des revenus pour se produire sur place. En conséquence, le travail de tant de musiciens est diffusé et apprécié par des milliers de personnes, locales et étrangères, qui assistent à de tels événements culturels.
À l'heure actuelle, notre petite entreprise est sur le point de s'effondrer et il est urgent de recevoir de l'aide pour continuer à fonctionner une fois que la situation de crise que nous traversons est normalisée.
Les fonds qui pourraient être reçus seront utilisés pour empêcher la fermeture de Mundoloco.
Les fonds sont nécessaires immédiatement car la situation est précaire.
Pour mon frère, ma belle-sœur et pour moi, votre collaboration est très appréciée et reconnaissante pour cela, au nom de nous et des milliers de musiciens qui participent à ce projet, nous vous adressons à l'avance les remerciements les plus expressifs de tout mon cœur.
En el siguiente link  y en las fotos incluidas, podrán conocer un poco más sobre nuestro trabajo:
https://revista.drclas.harvard.edu/book/magical-journey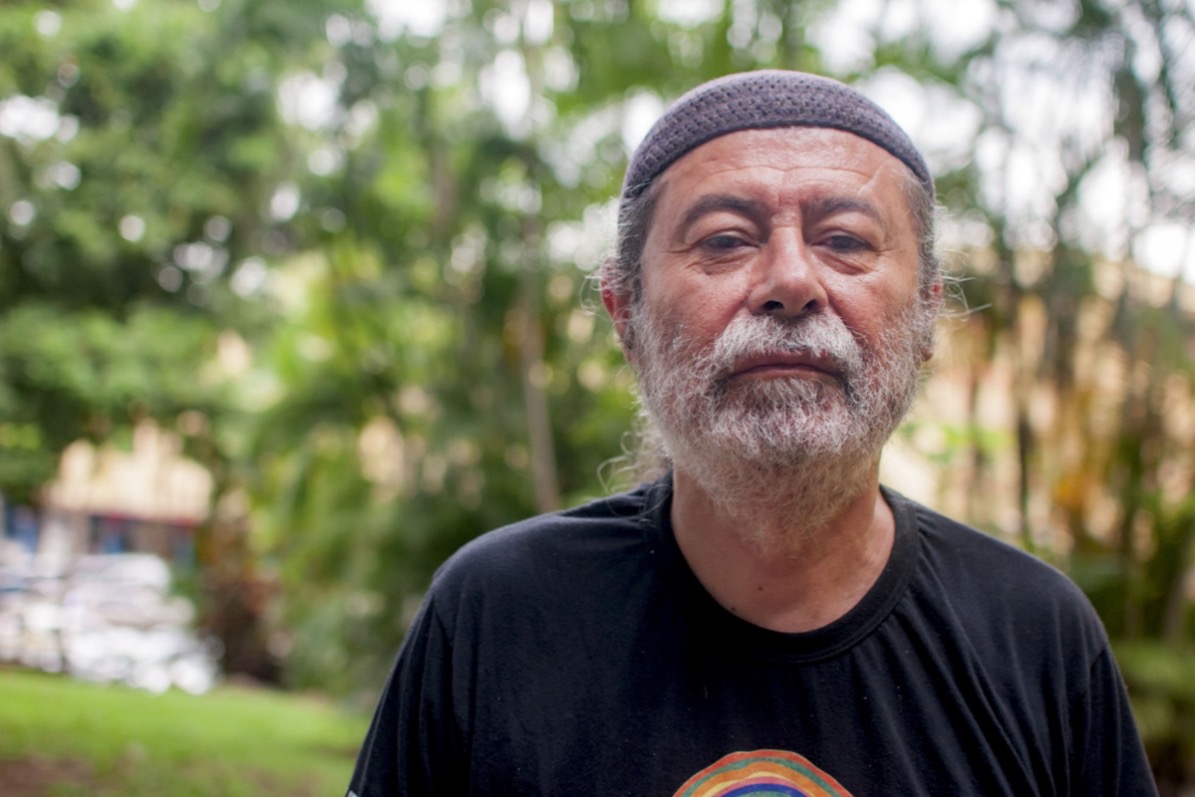 https://www.facebook.com/manuel.monestel
https://caminantedelsur.com/2019/08/01/cr-s-o-s-mundoloco-bernal-monestel/
Organizer and beneficiary
Manuel Monestel
Organizer
Silver Spring, MD