Support the Kenzakoski Family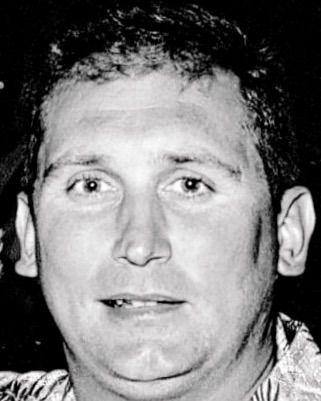 http://www.legacy.com/obituaries/timesleader/obituary.aspx?n=richard-kenzakoski-richie&pid=176817590&eid=sp_shareobit
BALD MOUNTAIN — Richard "Richie" Kenzakoski Jr., 49, of Bald Mountain, passed away unexpectedly Sunday, Dec. 6, 2015, at his private residence.
Born Nov. 30, 1966, he was a son of Richard Kenzakoski Sr. and Linda Casterline. He grew up on Bald Mountain, where he learned to love all that nature could provide. He attended local schools, and was a graduate of James M. Coughlin High School, class of 1984. Richie continued his education at Luzerne County Community College, and pursued an associate degree in architectural engineering technology, and went on to Penn State University.
He was employed by the Pennsylvania Department of Conservation/ Natural Resources as the forest supervisor of the Lackawanna State Park. He was also a fire warden for the Commonwealth of Pennsylvania. He was recently honored with his 15th year of service to the Commonwealth.
Richie loved his family, especially his wife, the former, Kim Swoboda. They were high school sweethearts and have been married for 21 years. Together the couple raised their two sons, R.J. and Zack.
Richie passed his love of hunting and fishing onto his sons through various hunting trips out to Montana and surrounding states.
Richard was preceded in death by his brother, William.
Surviving are his loving wife, Kim; sons, Richard Joseph "R.J." and Zack, at home; father, Richard Sr., Bald Mountain; mother, Linda Casterline Carney, Florida; brothers, James and his wife, Elaine, Bear Creek; Steven and his fiancee, Megan, Bear Creek; nieces, Megan and Tabitha; and nephews, Billy, Jimmy, Ben and Gavin.
Funeral Services will be held 9:30 a.m. Saturday, Dec. 12, 2015, from the Yanaitis Funeral Home Inc., 55 Stark St., Plains Township. The Rev. Leo Thompson will be officiating the service. Interment will be held in Fern Knoll Cemetery, Dallas. Friends may call 4 to 7 p.m. Friday.
To send the family condolences, or for directions to services, please visit
www.yanaitisfuneralhome.com
.
This GOFUNDME page is to assist the family with unexpected funeral and family expenses during this difficult time. please feel free to send your love, prayers or donations to assist the family.
Organizer and beneficiary
Kathy Derleth 
Organizer
Wilkes-Barre, PA