CHEVY SCOUT Service Dog EMERGENCY!
We need your help immediately
-
as in this week  and even today! CHEVY SCOUT, P-B's service dog and probably the most famous Scout dog in the country, had a major heart attack and stroke late Saturday night. We are in desparate need to have Cardiologists and tests and do whatever we can to help save him.
PLEASE HELP!! Chevy has spent his life doing volunteer charity work, going to hospitals, schools, visiting Boy Scout Troops, Girls Scouts, handicap children and being a disability-advocate, mascot and model for Scouting or charity events - and was proud to have NEVER RECEIVED ONE PENNY for his service. It was all volunteer work. In fact he got a special "Silver Beagle Award"  (1st in the country) for 10 Years of Charity work to the Council(NCAC), from the Boy Scout Council President in 2015.

He is not a Tenderpaw - he is a Beagle Scout. He has met the President of the United States, several Congressmen and Congresswomen, Senators, diplomats, 20,000 Boy Scouts at the 2010 National Jamboree, 12,000 Girl Scouts at the National Girl Scout Convention this year, helped many disadvantaged and inner-city youth and units. He has visited and promoted disability awareness and has been a loyal Service Dog to P-B, Scout Historian.

He has given his heart to others - now we desperately ask your help to fix his!
We have already incurdered or committeed to major medical expenses. These funds will just barely cover Emergency costs, medicines, tests, consultations, transportation - and not even sure of future medical bills. At this point we are not sure what the outcome will be - he either has blood cancer (apparentenly unusual for small dogs) or a tumor or heart disease.  They are not sure. There is no long term outcome. The likelyhood is he has only several days, a week or perhaps 2 months, depending what he has - but then there
might
be something that can be done that can give him even more time.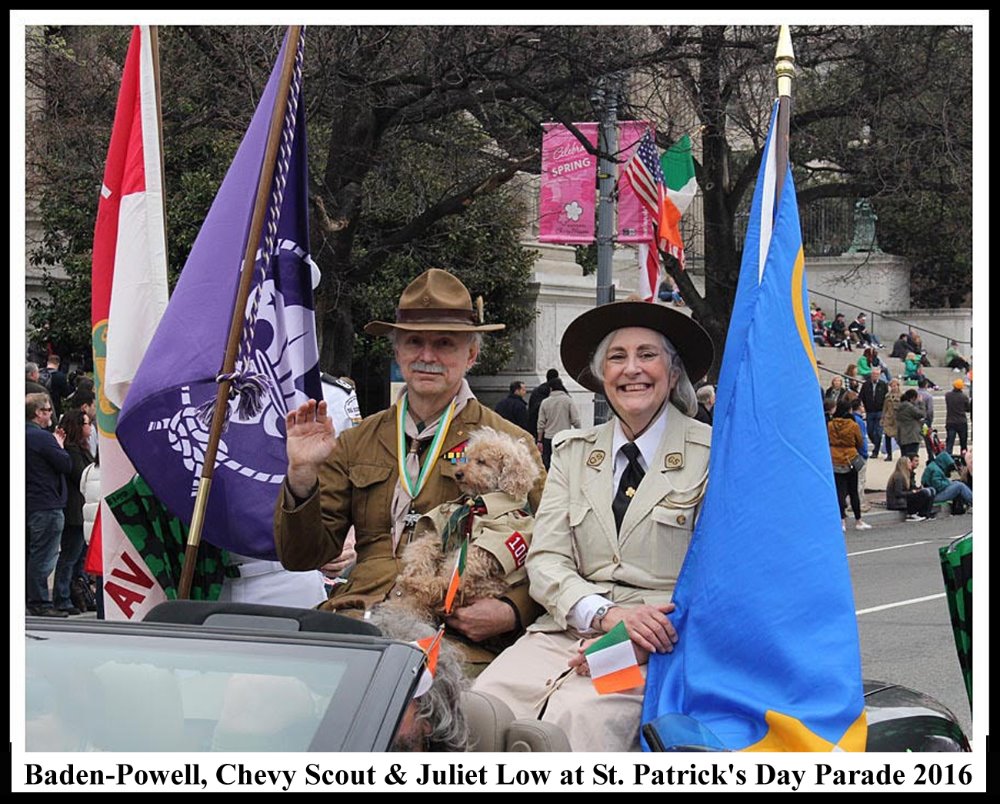 The problem is the
expensive tests and medical needs
to get him those extra days and weeks-
AND HE NEEDS THOSE IMEDIATELY
. He just turned 17 on July 1st, was in good health as his father lived to be
over 21
. He was expected to perhaps
match that
. Long life genes are in him. We are just 72 hours into this emergency and the huge costs are much higher than expected and are not something P-B can handle.
We want to give Chevy as much time as we can. But with $850 min to see a Heart Specialist, at least $350 for more Tests, over $200 for medicines, more blood testing, ecocardiagrams, sonograms, expensive medical taxi rides or transportation costs from a sometimes working car,  special foods, more tests and visits - P-B can not handle it. My name is Eric, and I am his friend and caretaker. He would
never
reach out to ask for money from others. He has always helped others. But he is doing a 24 hour round the clock vigil, and on his 4th day awake and may have traumatised his own medical condition. So I am doing this without him knowing yet, as I ask all those friends and scout and people who have met Chevy Scout - or - those just meeting him here for the first time:
Chevy Scout has helped Youth and Adults and been an inspiration all over the US - to girls and boys alike, helped poor families, given a smile to the elderly and never ever didn't stop to greet a hello or help promote disability awarness - even when some times people wanted to illegally throw him out of places. I am asking for your help NOW.
~~~~ If you can help contribute - please do. If you can only send you

prayers

and

good thoughts

and

well wishes

- we will take all of those as well.  If you can pass this on in

Social Media

- then PLEASE DO THAT also - as I am not as familiar on doing that.
  ~~~~
Please pass this on to friends, Service Dog advocates, dog lovers, people you think would be interested or might be willing to help.
Chevy is ALL the family that P-B has left - and to say he is having a very hard time of things at the moment is an understatement. Please help if you can. Even if you do not know Chevy - you should be able to see by the photos he has done a lot. Doesn't he deserve as much time as we can give him.*****  !!!!!! 

PLEASE HELP TODAY - NOW

  !!!!!!   *****
Thank you - Eric.
(For Chevy Scout, Service Dog extraordinare)
For list of accomplishments see chart below.
Some of Chevy Scout's accomplishments
:
 - Received Councils "Silver Beagle Award" for 10 years of community service
 - Is a Beagle Scout for Troop 100
- Only 2nd dog to go through OA Vigil weekend and 1st in Lodge to receive Vigil name.
- Only 2nd Service dog to be on a nuclear Submarine, the Nautalus
- President Obama and daughters met Chevy and was one of reasons they got a dog at the White House. He has not met Pres. Trump yet.
- Chevy is hypo-alergenic and has hair - not fur - so even if you are allergic, you can get a dog like Chevy.
- He was the Official Mascot for the 4 H.O.S.T. Scout hikes in D.C.
 - Voted onto the District Committee as the Official Mascot of the Boy Scout Wasington, D.C. District
 - Guest at The US Capitol several times.
 - He is the star in 2 videos. He is a model.
 - He has met several US Congressmen and US Congresswomen
  - He has met several US Senators
 - He has visited schools, hospitals, Brownie and Cub Scout units. He helps teach disability awareness
 whereever he goes - if only to the supermarket or on an airplane ride to someplace. And he saved P-B's life several times.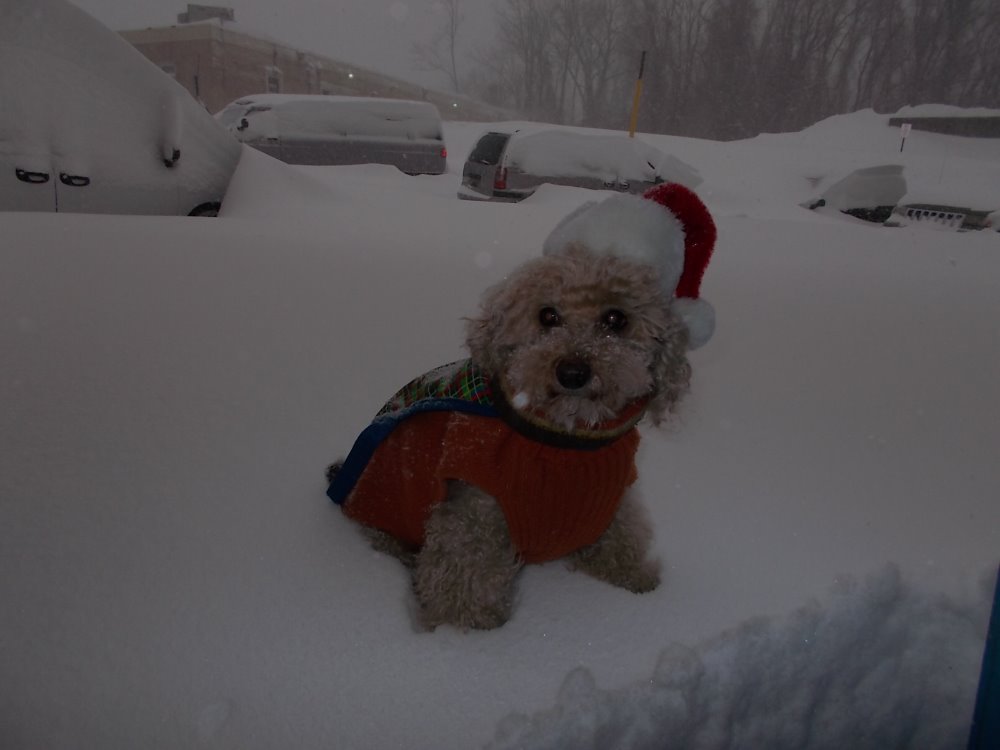 Organizer and beneficiary
Fogarty Eric 
Organizer
Silver Spring, MD
#1 fundraising platform

More people start fundraisers on GoFundMe than on any other platform. Learn more

GoFundMe Guarantee

In the rare case something isn't right, we will work with you to determine if misuse occurred. Learn more

Expert advice

Contact us with your questions and we'll answer, day or night. Learn more