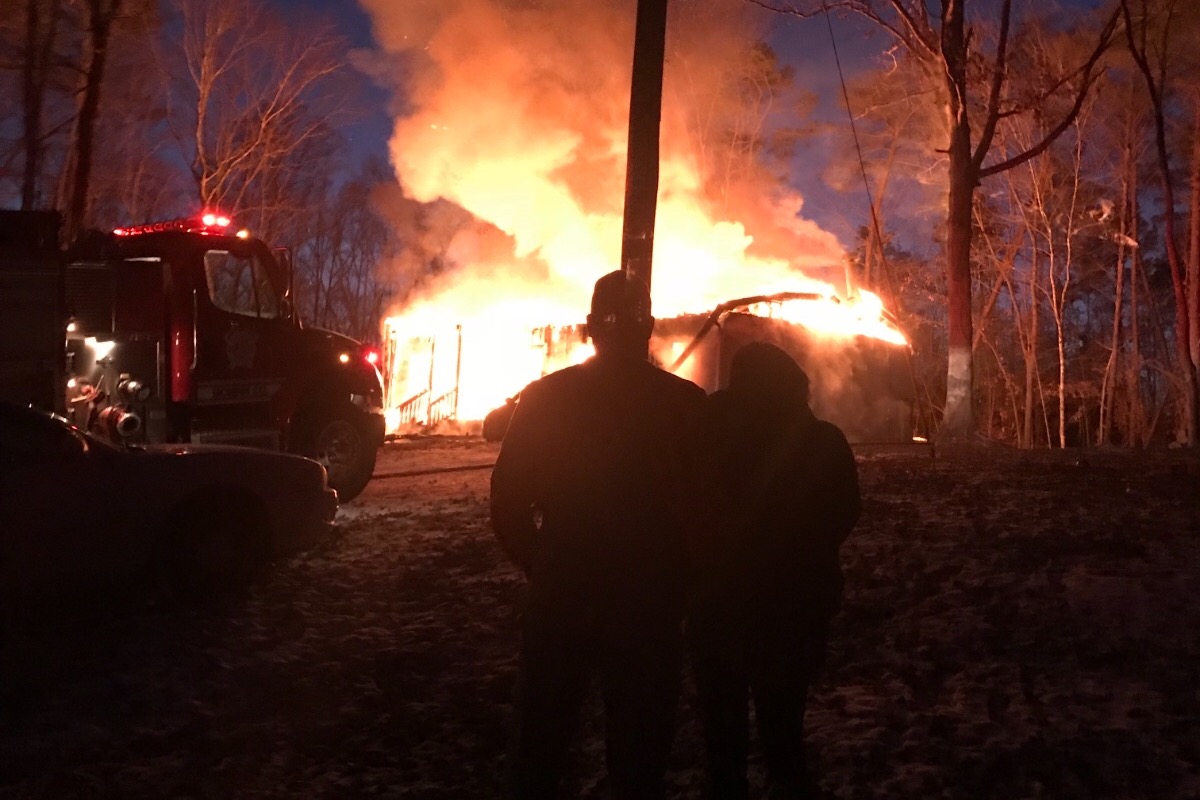 This is a photo of my mom and dad watching their life go up in flames. 
I am sharing this story for my family. Today my Mom and Dad lost their home in a fire.  I pray that you see the need and help. Kevin, Sheree, and Trevor live in Riceville, TN. They need your help and prayers! 
Thank you, Hannah & Jess Whitley 
Today around 6 PM the Brocks' home went up in flames. Today started as an ordinary day.  Kevin, Sheree, and their son Trevor went to town to buy hay for the horses. Only to arrive home to their house engulfed in flames. All memorabilities from childhood, all the essentials, and even Sheree's car are gone. The most heartbreaking part is their loved fur babies are gone. The essentials can be replaced the babies can't be. The fire is believed to have started from a heat lamp on the porch which was used to keep the outside dogs warm. Although most of their babies are gone there are a few that were not in the home and are still with them. Now they are left with heartbreak and the clothes on their back. They do thankfully have home insurance but it will take a long while to get them back into a new home. In the mean time, I am begging for your help to get them the things they need to survive daily life. Even if you aren't able to help, thank you for taking the time to read their story and please share. Most importantly they need prayers. Please pray for them in this terrible time as well I ask that you please share so they can get as much help as possible. Thank you!! God Bless!!
Organizer and beneficiary