Brian's Medical Support Fund
Not a lot of people can say they've experienced falling off a waterfall.
Brian was out hiking with a friend and his dog, Sammy, last week on one of his days off. He was at Wintergreen Falls in DuPont, having a great day enjoying the nice weather and falls. Upon packing up to leave, Brian slipped at the top of the waterfall, causing him to fall 30 feet to the pool below. Sammy immediately jumped after him (Sammy sustained no injuries).  After his friend got him out of the water, he went for help. Local mountain bikers helped get ahold of rangers and EMS. They made their way into the forest to respond to Brian's trauma. His head was cut open and there was concern about brain injuries. After deciding not to air-lift him out, all responders on the scene, EMT and hikers included, helped to move him on the stretcher to level ground (he did manage to give us a thumbs up afterwards, being a thankful guy even in incredible pain). Once getting out of the forest, he was transported to Mission Hospital.
Luckily, Brian did not suffer any brain injuries, but his trauma was extensive. 
He got staples for the cut in his head, broke his hip, sacrum, and rib, and punctured a lung. Although he is out of the hospital and in great spirits, he is facing extensive recovery and physical therapy causing him to be out of work for an extended period while he works to walk again.
Anyone who knows Brian can attest to what an incredible guy he is. He is kind, funny, caring, and would give you the shirt off his back. Let's do the same for him and help raise funds that will go to his medical bills and living expenses while he heals! Every dollar makes a difference and Brian deserves as much support as he can get!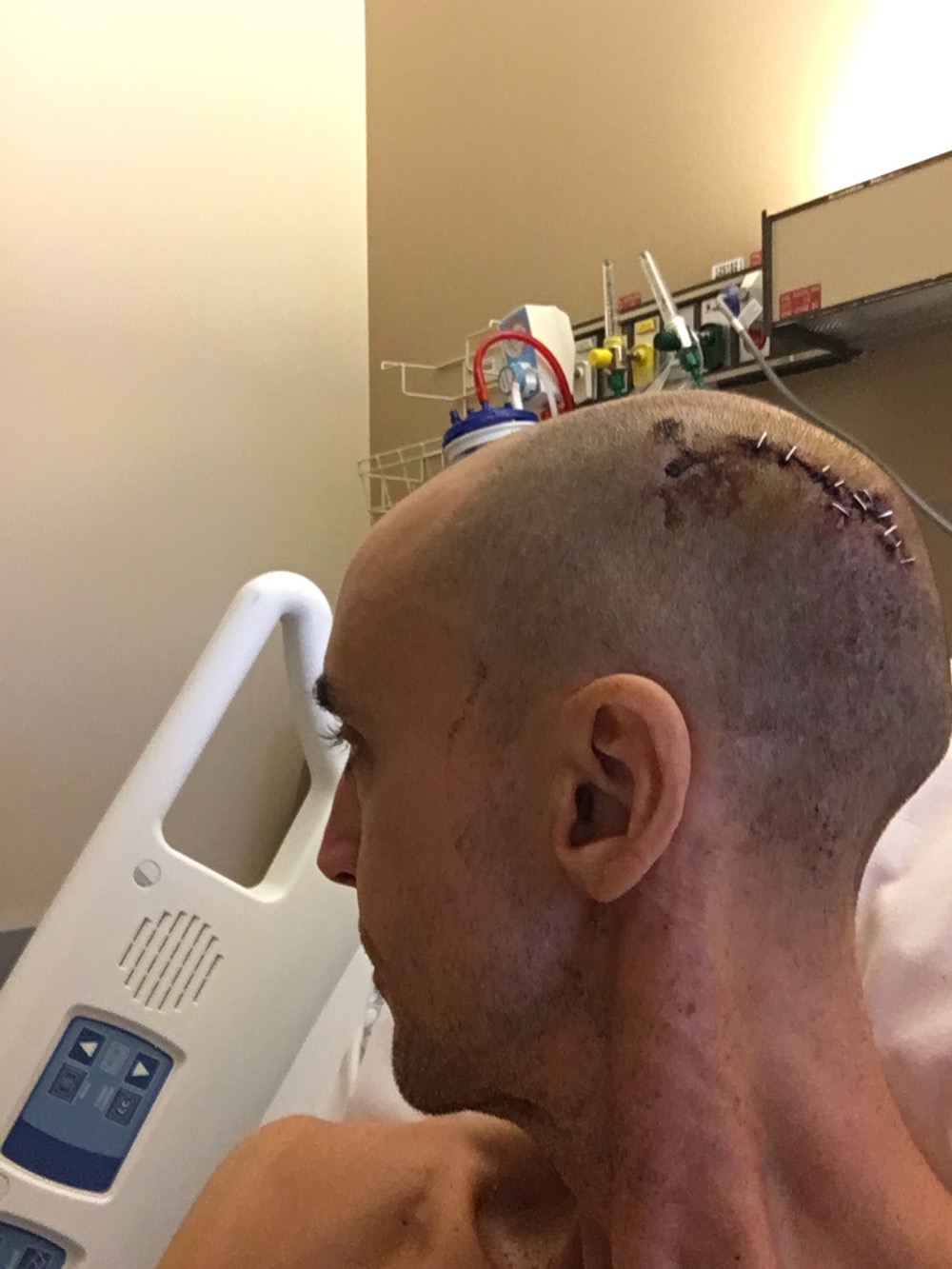 Organizer and beneficiary