Hello everyone! My name is Michelle and Becky is my aunt! Here is a story aboout what has been going on this year for her.
She was diagnosed in June with invasive ductal carcinoma (the most common type of breast cancer). The doctors started with chemo in July. As most people she had ups and downs, but has kept strong. Unfortunately she has used all of her accrued time off, both sick and vacation hours during this period. On Dec. 1st 2015 she went in and had a double mastectomy and began short term disability. This only pays 60% of her wages.
The Pathology report came back positive for more cancer and further surgery is needed. Further testing and scans will be needed to determine if the cancer has metastasized to other areas of her body.
She is a single mom and has a son in high school. Her daughter and son in law have been by her side through this whole thing. My mom (Beckys sister) has been a big support, as well as most her family but money is tight for everyone thanks to our own  bills!
Any help for my aunt to help her with basic living expenses would be amazing as she fights to beat breast cancer!!!
Aunt Becky and her son Kenneth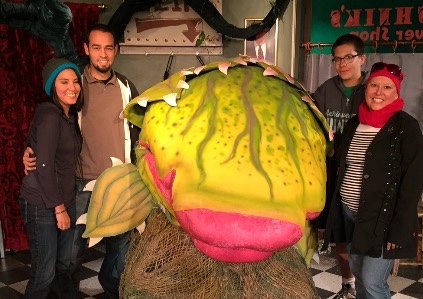 Leanne, Beckys daughter
Estavan, her son in law
Kenneth and Becky
Organizer
Michelle Johnston 
Organizer
Colorado Springs, CO