Barley's Friend Duke's Surgery Cost
As most of you know, Cesar and I lost our precious boy Thursday night and we are heartbroken and devastated by it! What most of you don't know is we were watching our friend Matt's dog, Duke, that night while he was celebrating his dad's retirement. Matt rescued Duke on Saturday 1/6/18. On the night of 1/11/18 both dogs were running on 290 and it was an absolute miracle that Duke survived! He limped his way to a group of people basically asking for help. These people graciously took him to Tufts which found that he was microchipped and called Matt. They originally told him he was okay but I think that was so he could get there safely and to speak in person. However, Duke had several cuts and bruises and a lot of swelling. On top of that he tore ligaments in his knee and ended up needing surgery to repair it. Duke has been at Tufts since Thursday night and won't be going home until Sunday/Monday night. He is expected to make a 100% recovery!
I am grateful that during this tragedy that something good has come out of this and at least one of them made it through! Duke has a long road ahead of him and just the cost alone for this visit is going to cost him just over $6000. Plus he's going to need rehab and it will take Duke 8-12+ months before he's back to his normal self. As I write this, Matt has only had Duke for a week. When this happened it was less than a week and did not think twice about getting what needed to be done to help him get better!
I'm asking if anyone has any amount that they can donate to Matt to help with the cost it would be much appreciated. Any little bit will help. The fact that we were helpless on Thursday is heart wrenching and I want to do anything I can to help him out and let him know that we love him and Duke and we are so happy to have them in our lives and that Duke is still with us.
Thank you from the bottom of our hearts for all the gifts, concerns, outreaches, love, vists, and donating to this campaign. Love you all! ❤️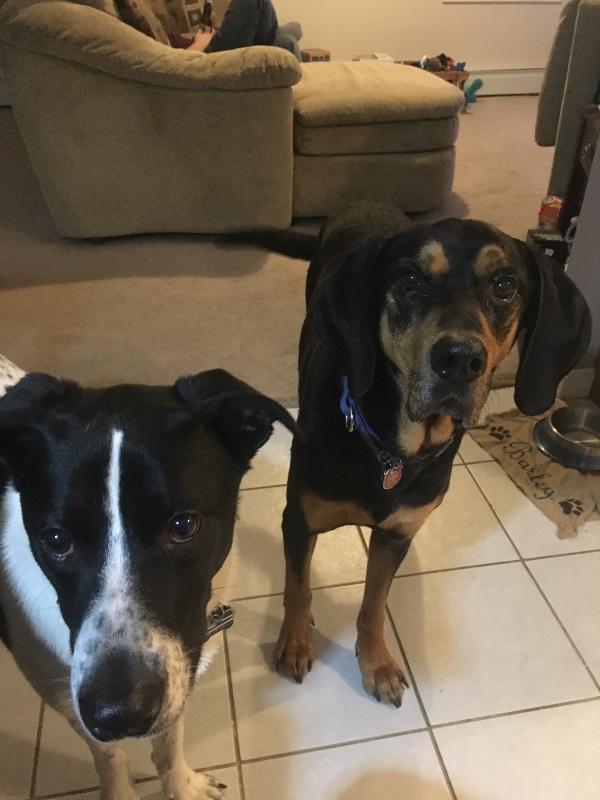 Organizer and beneficiary