Baby Eduardo in Los Cabos
Friends, with all the devastation around the world, particularly the recent hurricanes in Houston and Los Cabos, the fires and now another possible hurricane on its way to the Caribbean and Florida I know everyone is tapped out.
PLEASE consider helping one more person, little Eduardo. He was born with club feet and just had his third surgery today. Not only is his family dealing with the stress of his surgery they are also trying to salvage their home and belongings after the hurricane in Los Cabos.
Eduardo is the grandson of our beloved Vicki, Sydney's nanny in Cabo. There is no better family. Hard working, honest, fiscally responsible, etc. The entire family works and works hard. They are very proud and want to take care of themselves. Typically this isn't a problem, but now, the medical bills and the cost to recover from the hurricane are just too much.
Just this surgery today cost $1,500 usd. Please help us reach, or surpass, our goal of $2,000 usd as soon as possible so the family can focus on Eduardo's recovery and not the medical bills.
Thank you all for your help. Every dollar helps!!!
Tara, Jeff and Sydney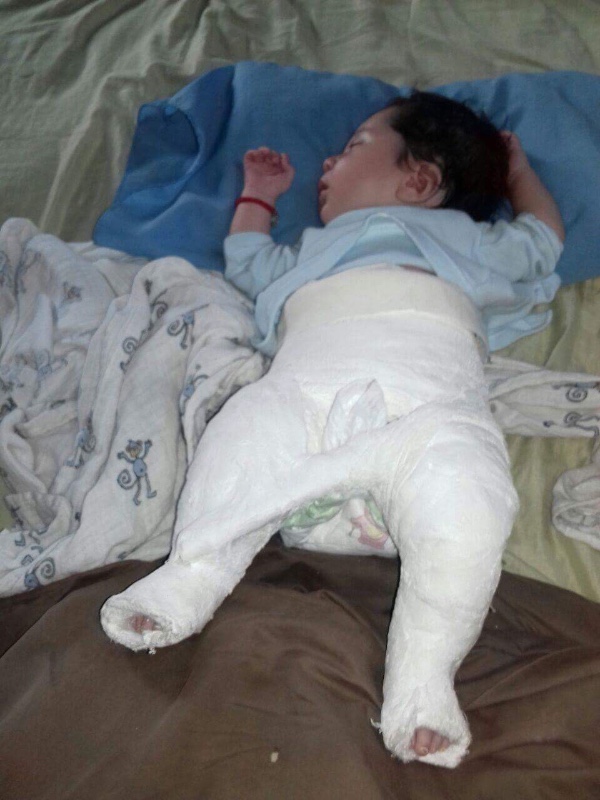 Organizer