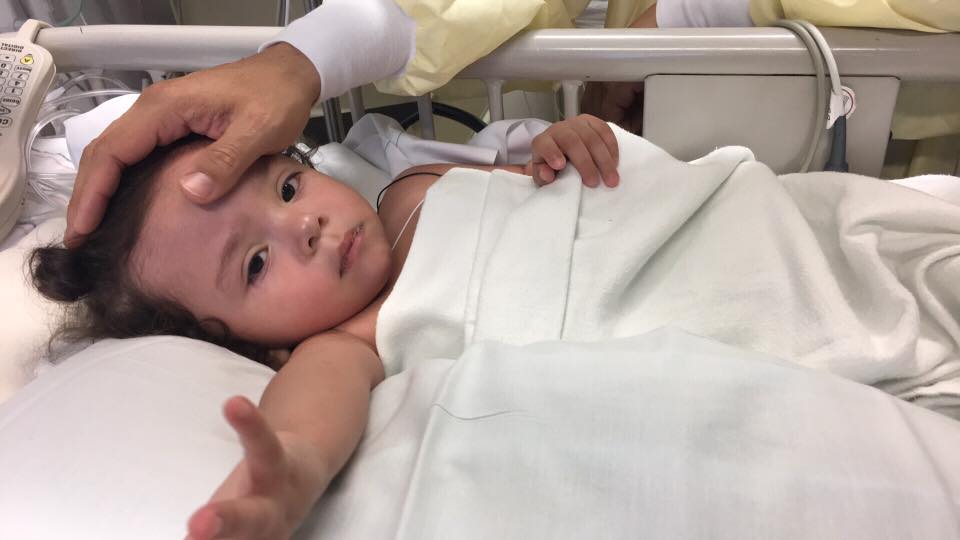 Daisy was born 5/28/2015 was born with (CHD) a congenital heart defect.  She has had 3  open heart surgeries & 3 heart catheters.  
Today little Daisy faced yet another complicated surgery.  While in surgery her doctors identified additional medical issues and decided to wait until next week to perform all necessary surgical procedures at once.  
Daisy's mommy is by her side around the clock.  Dad is also there with her when he is not at work.  
Due to medical restrictions Daisy's mommy and daddy are not able to be placed in a room at the Ronald McDonald house and daddy's drive back and forth from the hospital to work and and back have created a significant financial strain.   Due to the financial strain they are extremely low on funds and have resorted to sleeping in their car.  
In addition to Daisy's extended hospital stay there are ongoing medical needs for her.  
I am putting together this fundraising event to raise funds to help with all of the associated expenses for Daisy and her family.   Helping to keep focus on her without stressing out about how they are going to make it through another day financially.  No amount is not too small. I will be happy to get more information if you would like.  
We realize not everyone is in the position to donate, please keep Daisy and her family in your prayers.  Your thoughts and prayers are appreciated! 
Organizer