51
2
AYUDA - Vinicio lucha contra el Linfoma de Burkitt
€1,130
of €2,000 goal
Raised by
36
people in 6 months
Hola. Mi nombre es Vinicio y tengo 26 años.
Actualmente estoy viviendo en España, ya que dos años atrás dejé mi hogar, Venezuela, a causa de la situación por la que está pasando mi país. De repente, hace poco más de un mes, me diagnosticaron repentinamente un
Linfoma de Burkitt
en estadio 4. Para aquellos que no lo sepan, este tipo de
cáncer
, un tipo de linfoma no Hodgkin de linfocitos B, se caracteriza por ser de
rápida evolución
. Tanto es así que rápidamente los médicos tuvieron que someterme a una
quimioterapia intensiva de carácter urgente
para poder atacar la enfermedad a tiempo.
He superado ya el primer ciclo de quimioterapia, y los médicos me dicen que
estoy respondiendo bien al tratamiento
. Ahora debo seguir con las sesiones de quimioterapia y continuar luchando contra la enfermedad.
Durante el tratamiento debo mantener reposo absoluto, por lo que mientras tanto no puedo trabajar
. Aunque aquí he hecho muy buenos amigos,
mi familia no está aquí conmigo
para poder darme su ayuda y acompañarme.
Por eso
te pido que me eches una mano
para poder sobrevivir hasta que consiga
vencer al cáncer
y tener acceso a medicamentos, comida o cualquier otra cosa que pueda necesitar.
Cualquier aporte será de gran ayuda, así que
os doy las gracias a todos
los que podáis colaborar, ya sea donando o difundiendo.
+ Read More
Update 2
4 months ago
Share
Estimados amigos,
Primeramente querría agradeceros de todo corazón vuestra ayuda, me es muy necesaria y valoro cada una de las aportaciones que me habéis hecho durante este tiempo que está durando mi tratamiento. Gracias también a todos aquellos que habéis divulgado este crowdfunding, sin vosotros todo esto no habría sido posible.
Quería comunicaros que el tratamiento sigue su curso favorablemente y que los médicos están convencidos de que voy a ganar esta batalla.
Me gustaría también que supierais que será mi amiga Erica, la que ha estado a mi lado todo este tiempo, la que va a ocuparse de recaudar y gestionar vuestras aportaciones mientras continuo en el hospital.
Por último quiero reiteraros mi agradecimiento.
Un abrazo fuerte a todos
Vinicio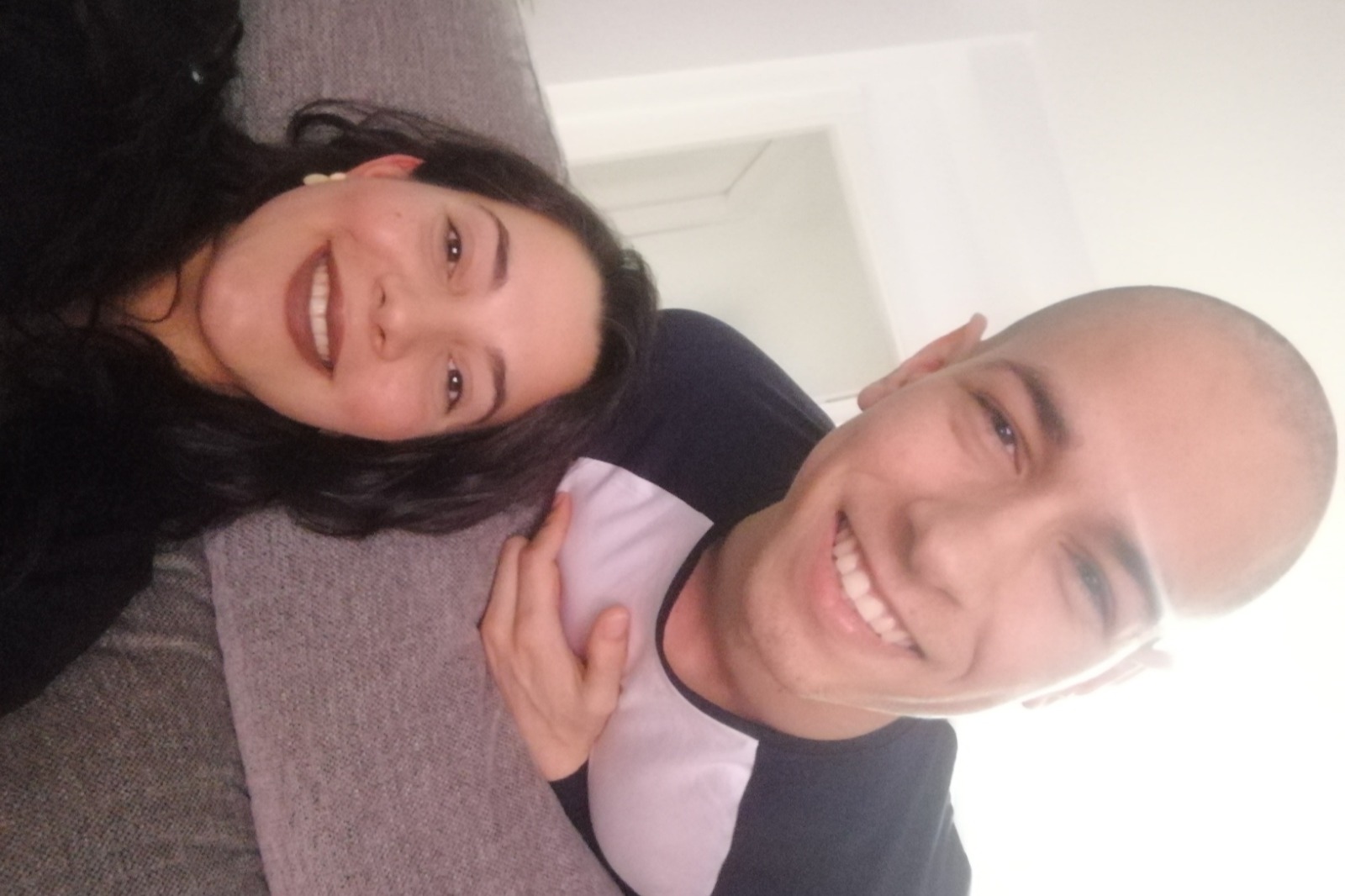 + Read More
Update 1
6 months ago
Share
Hello. My name is Vinicio, and I am 26 years old. Currently, I am living in Spain due to my home country's unsteady economical and political situation - Venezuela. I was diagnosed with Burkitt lymphoma stage 4, which is a rare and aggressive form of non-Hodgkin's lymphoma, around a month ago. I have urgently been treated with a strong chemotherapy.

I have been undergone with the first doses, and the doctors say I have successfully made it. I have to keep fighting and overcoming this disease.

I count on my friends' support and company since I am away from home and my family. However, during the treatment I need absolute rest which means I cannot work. That's the reason why I need you to give me a hand to make it until I overcome the disease.

I would like to thank you all for your support and time out to read this.
+ Read More
Read a Previous Update