Football for Education - Avalon HS
Greetings, 
The Avalon School
is a K-12 male private school located in Gaithersburg, MD. Very small in size and very limited resources/facilities causes little publicity and popularity. 
The school is full of phenomenal staff that care tremendously about the welfare and well-being of their young men.
Well hidden inside these great academic walls is a sports program that is thriving. The school lacks a locker room, any athletic fields/courts, a weight room, and any other athletic amenity.
YET, our baseball, basketball, and football teams are successful year in and year out…WHY?
Because, we are fueled with the idea that we use athletics in attempt to gain athletic scholarships for a higher education. In the last few years, our football program has provided a platform for
24
student-athletes to use the game of football to attend various schools like Alabama University, University of Maryland, Pittsburgh University, Duke University, University of Virginia, Central Connecticut State University, Howard University, Delaware State University…more
here
.
These very kids could easily take the path of least resistance and choose the wrong route. Instead, they come to school, get their academic requirements done, go to practice, and choose to earn success instead of accepting failure.
A glance at the 2017 Class of young men that will be attending college in the fall and playing football:
The next wave of student-athlete's need your help. We simply can't continue without financial support and resources. Help us in the fight to save these young men and their future!
These funds will go towards:
- Facility Rental
- Uniforms, Equipment, and Gear
- Transportation for games/practices
- Meals
- Tuition supplemental
- Training
We have a target date of
August 14th, 2017
. That is when we report for pre-season camp.  If we do not raise these funds, we will have to turn young men away and deny them of their dreams/goals.
Here is a look at some of the next wave of young men that need your help: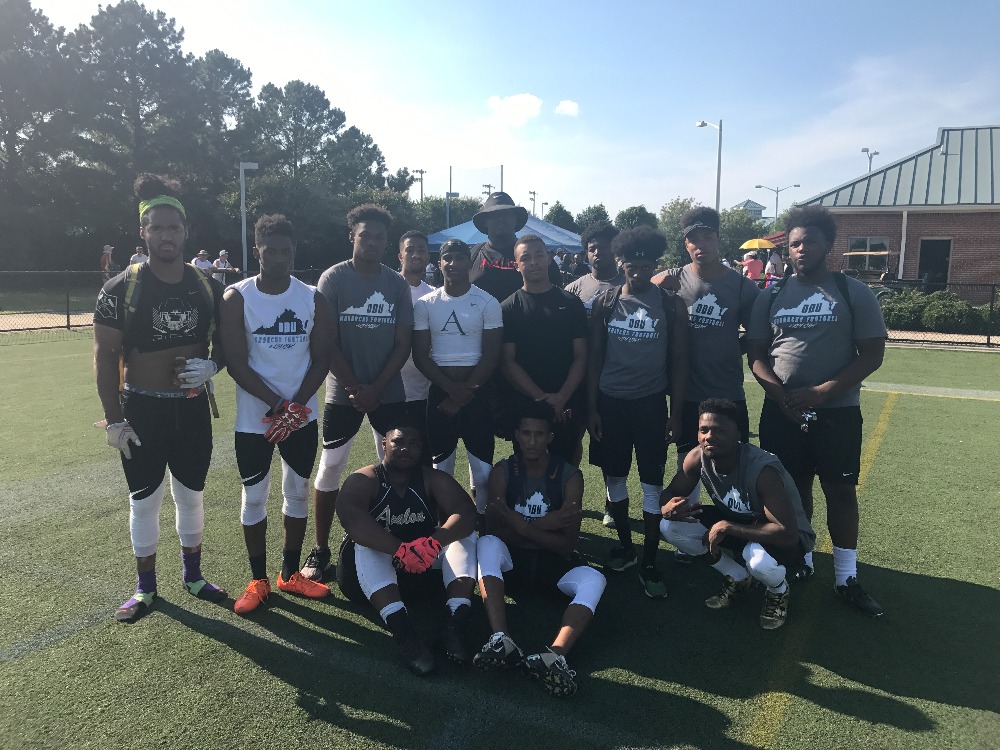 *This is some of them at a football camp this summer, in attempt to gain exposure from major universities.
Some of these very young men have scholarship offers and the rest need the next football season to secure them a spot in someone's institution of higher learning. 
We do community service events, help at soup kitchens, clothing/food drives, etc... We really try to convey to them that if they serve and pour into their community, that their community and the world will give back. 
Villiage, we need your help. Let's help and raise these young men to be upstanding citizens of our community. We never know what next lawyer, doctor, politician, teacher/professor, etc. can come from this group of young men. Thanks!
All levels and sizes of donations are appreciated! Every cent counts! 
Go Black Knights!
Organizer and beneficiary
Ty Spin 
Organizer
Gaithersburg, MD