Ashley Wade is a 27 year-old passionate member of the Big Easy Roller Girls (BERG) roller derby team aspiring to perfom at the highest levels in bouts. Every week she commited herself to training, learning the rules of the game, and bout production.  Her plans were to move to Batlimore City to continue her studies in social work and psychology at the University of Maryland Baltimore City (UMBC), while continuing her passion for roller derby with the Charm City Roller Girls (CCRG). 
Ashley was living a very active lifestyle, biking, skateboarding, rollerskating, yoga; always emersing herself in activities that nurish her body and soul. Her friends and family gravitate towards her for high enegy and undeniable enthusiasm.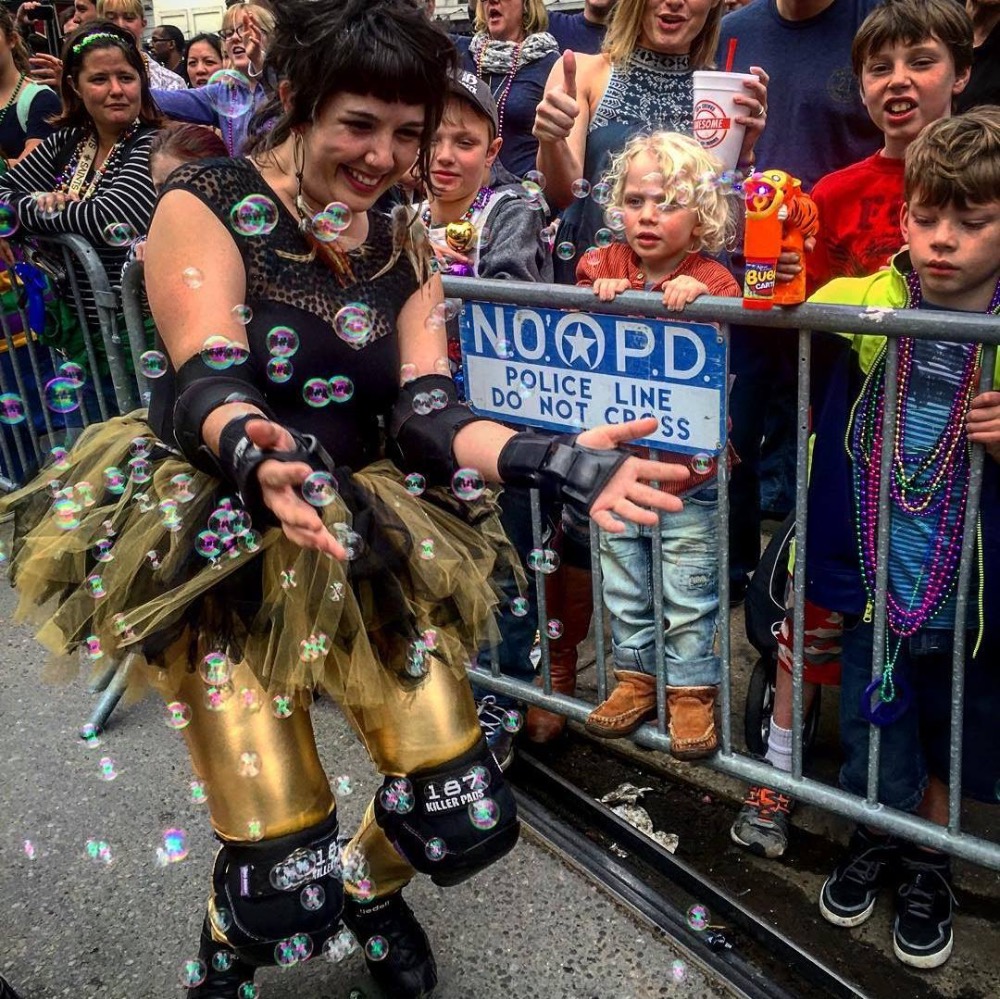 Ashley was riding her bike home from a friend's house on Monday, April 18th and was struck by a vehichle from behind at St. Claude Ave and Alvar Street in New Orleans.  Her back was fractured, along with both her hips, and clavicle.  Mild brain hemorrhaging ceased within a couple days.  Minor injuries include a chipped tooth and scraps. 
She is out of a job and unable to enjoy her active lifestyle as she once used to.  Physical therapy, full recovery, and returning to a job may take up to 6 months.  Returning to roller derby and the rest of her active lifestyle may take up to a year. 
This Gofundme account was created to support Ashley's hospital and living expenses. She is still planning on returning to school in the fall, although this accident has diverted her orginal plans. She is recovering quickly and has had a lot of support from her friends (near and far), family, roommates, and partner. If you cannot donate any money, other support is greatly appreciated.   
Organizer