ArtToSaveLives Animal Rescue Farm Fund
Our goal is to open a Large No-Kill Animal Sanctuary (with the help of your donations and purchases of our Art) so that we could have our doors open to any animals in need.
Here is our story...
My name is Luba, I have an Art company called #ArtToSaveLives Contemporary. We specialize in providing Contemporary Art to fine art galleries, private collectors and art dealers. After college, I wanted to build a company that didn't only focus on profit, but on helping others, so since 2006, we have simultaneously been a "self-sustained" animal rehab/foster home/shelter, which is entirely funded through the sales of our primary artist JuanCarlos rLora's art.
In 2015 my husband and I decided to move from NY to South Florida, after following on social media all the things happening to animals here and the lack of No-Kill Animal Sanctuaries... It was a risky move, we knew we would have to start from zero, but "it's for the animals, it's the best cause," we thought. Well, not surprisingly, shortly upon arrival, our animal count tripled! And, I also learned that I had to begin my contemporary art company all over again...
Now, fortunately, things are starting to look up in the Art world here, but with Art, you have to plan any move years in advance and thank God many projects are coming up in the future, but the animals eat every day, so that is why I kindly urge you to please donate whatever you can today, buy Art from us and share our story and name with all of your animal loving and/or art-loving friends, so that they may do the same! 
With the funds raised, we are hoping to acquire farmland where we can begin building our ArtToSaveLives Animal Sanctuary to keep our doors open to all kinds of animals, not only dogs and cats but horses, cows, even iguanas, any living beings that are in need.
We thank you from the bottom of our hearts for your kindness and for being a part of our ArtToSaveLives Family!
About the Art:
I work with an artist, JuanCarlos rLora, with whom we created our Animal Rescue Project. I know he will be one of the best artists in HISTORY, not only because of his unique art styles but also because of his imagination, his creativity and his incredible work ethic! So if you are looking to acquire amazing Art, look no further, as it will also be an incredible investment for you in the future! 
Here are some of our links for more information:
Meet some of our permanent residents!
Luna & Zoey ❤️❤️
Nova ❤️
Xammy, the mascot, top left corner.
Zoey, top middle. Coco, top right.
Reef, bottom left. Bruno, bottom middle.
Quiggy the squirrel, bottom right and Paco the raccoon in the center.
Luna & Coco (believe it or not they are not blood-related!) ❤️❤️
Reef & Tutu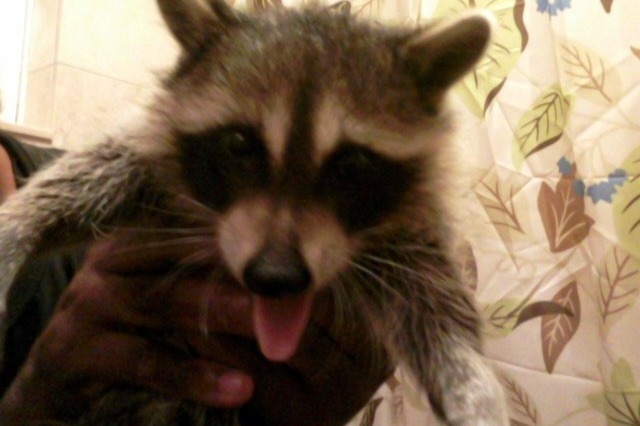 Paco the Raccoon
Bibi & Titi (Muscovy's orphan ducklings, from 2 separate broods) ❤️❤️
Xammy babysitting the guineas! ❤️❤️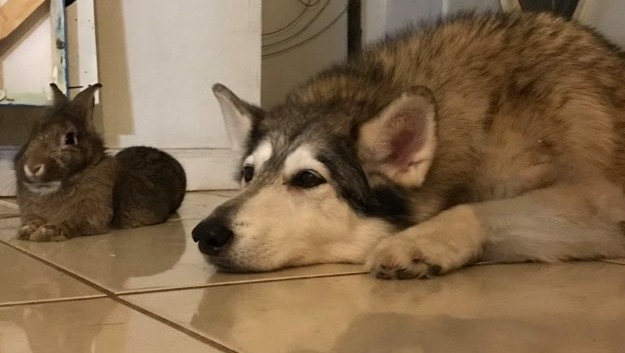 BunBun and Nova ❤️
At ArtToSaveLives we all coexist :)
Maple, Simba and Spike ❤️❤️
Mr. Cashew Sunshine aka Mister Mister
Miss Peaches and her beautiful four babies ❤️
The "grandchildren"
The original trio - Luna, Zoey & Nova ❤️
So here's a little bit about how it all started...First came Zoey the kitten and shortly after Luna joined her. Then we found Nova in a doggy park, late in the evening, tied to the fence with no owner in sight...we had no plans for getting or rather finding any more animals, but fate had other plans for us. At the time, my husband worked at a Veterinary hospital, where someone dropped off a litter of puppies! 8 beautiful puppies, still blind, carelessly placed in a pizza box and left behind in the parking lot where any car could have unknowingly driven over it at any point. Of course we took them in, raised them, and almost lost them to pneumonia, but all survived! We were able to adopt 4 out. The other 4 remained with us and have been a part of our "pack" ever since. The pictures of all of the babies you see above are all a part of our permanent family. We are currently a little over 20 sentient beings
So aside from our "pack" we've just kept our doors open to all types of animals and they just continue to come, with our goal of having a no-kill animal sanctuary!
We've re-homed dozens of animals over the years and with your help, we are hoping to keep our doors always open to any animal in need.