Help bring this exciting project to waters throughout North America!
About Oil+Water

From a distance, something is suspended in balance with the river's movement. From her banks an abstract presence of oil on water glistens, while higher vantage points of the Pearl Street Bridge or from within the city's skyline allow the imagery's broader implications to come into focus: a ghostly figure conjures a reminder of what was on the line at Standing Rock; what became of his ancestors; & what's at stake here in the Great Lakes State.



The photograph Oil + Water was taken by Ryan Spencer Reed at last year's Dakota Access Pipeline protest in North Dakota. It is a large, lyrical monochromatic image tarnished to create the illusion of an oil-slick on the surface of the Grand River. Compelled to bring his experience at Standing Rock home, Ryan chose a messenger supported by the very thing it's attempting to protect, and made almost entirely from the contaminant in question.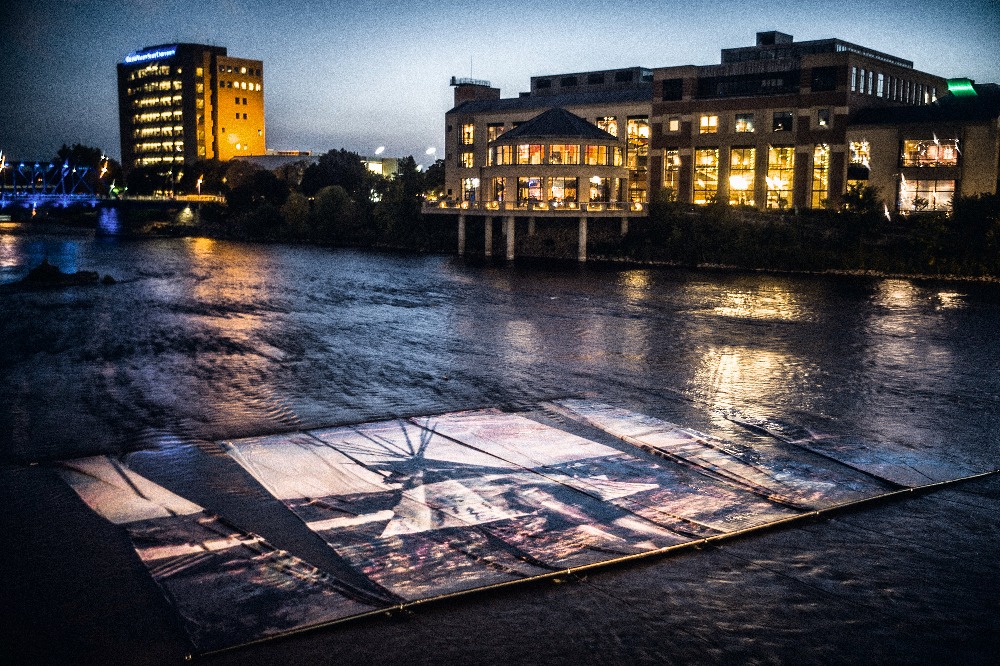 By creating the illusion of oil in water in the state's longest river, it is the collective hope of the artists to convey the importance of clean water. The installation is also symbolic of the struggle for native rights, climate change, and fossil fuel dependency. Both Ryan and curator Richard App share a passion for creating works that are visually compelling and carry strong social statements.

In respect for the forces of nature, the river creates fractures in the image; 'Water is Life'.

http://www.artprize.org/66390



Printing has emphasized the oil on water effect from all vantage points while maintaining the fidelity and readability of the documentary imagery when viewed from elevated positions. The element-resilient and river-friendly fabricprints will be anchored at the upstream edges from either the Pearl Street Bridge support columns. Lighting from the Bridge will enhance nighttime viewing.



In response to the forced construction of the Dakota Access Pipeline through treaty lands, members of the Standing Rock Sioux Tribe established resistance camps throughout 2016. Thousands of activists, veterans, and over 300 Native American tribes occupied once sacred lands putting their bodies on the line to raise the level of debate; they became known as the 'Water Protectors' leaning on non-violent protest tactics against a militarized police force, the oil companies, and the media.

Check out a more of Ryan's work in North Dakota

Richard App, Grand Rapids based artist and gallery owner, and Ryan Spencer Reed, Ludington based documentary photographer, have each entered successful and memorable works in past ArtPrize events. They are fascinated with the opportunity to provoke meaningful conversations on critical issues of our time.

Help us keep these conversations alive and at the forefront building on the success of ArtPrize: plans are underway to bring this piece to other communities.  Thank you for your support to help make this vision possible!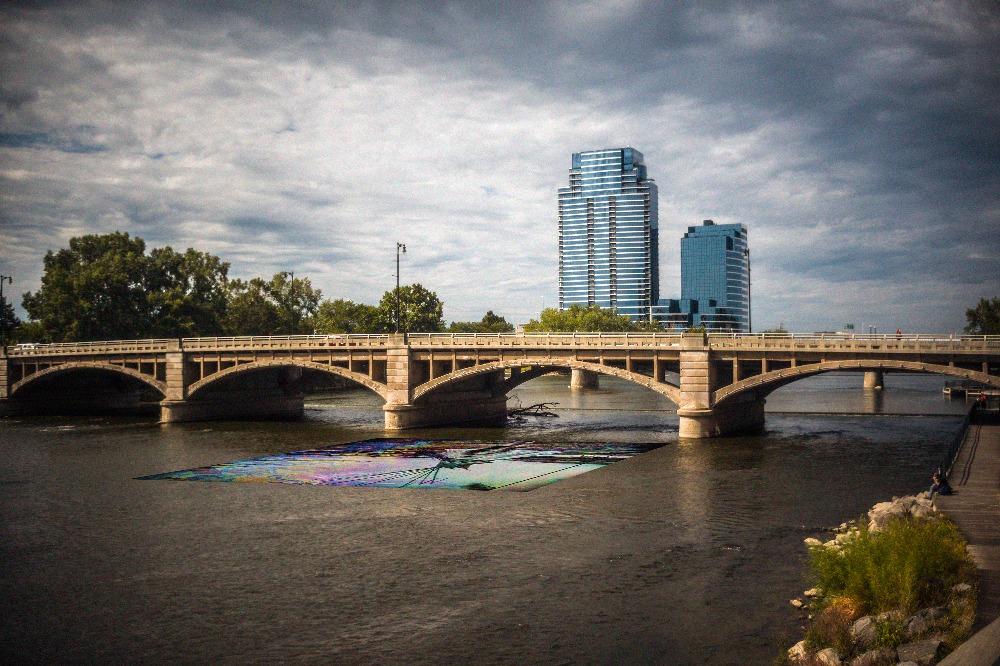 Organizer
Ryan Spencer Reed 
Organizer
Grand Rapids, MI