America Loves Our Friends in Laos
We are asking our fellow loving Americans to help this doctor in Laos help his people, following a deadly dam collapse that killed thousands of people, including children. 
Current Plainfield, Ill. resident and military veteran Michael Alfaro had the privilege of meeting with and working with Dr. Ko personally during his humanitarian mission in the region recently. Here is his article describing why he went to help the Laotian friends.   
https://metro.co.uk/2018/08/07/baby-found-abandoned-building-weeks-dam-collapse-kills-least-31-7808457/
Alfaro saw the love and dedication Dr. Ko had to the Laotians in need at the hospital he assisted in Attapeu. Alfaro was astounded and sad to see so many people waiting and needing medical attention and the lack of medical supplies to assist those who needed it. After Alfaro worked with the U.S. Embassy, the current Trump administration in Washington DC approved aid to the region's people totaling $100,000 and supplied hospital beds and IV stands that was greatly appreciated by Dr. Ko and his staff.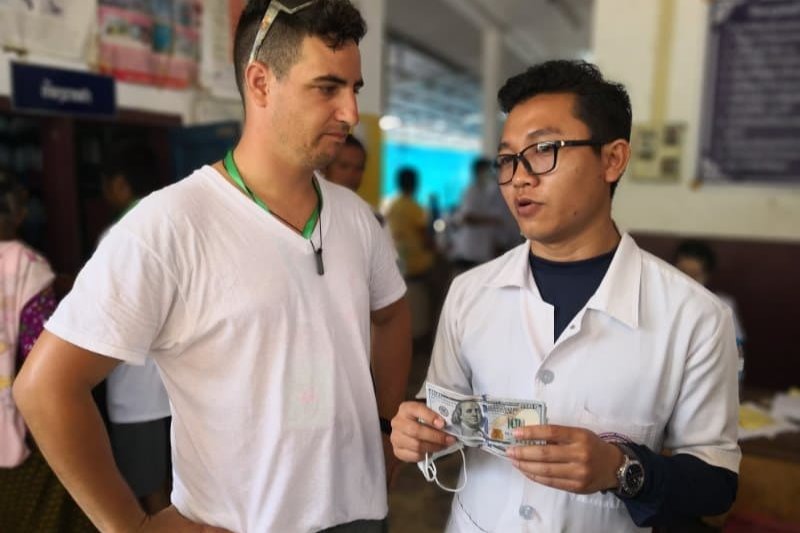 The devastating dam collapse occurred July 23 and caused massive flooding in the region, which unexpectedly swept away children and adults whom died from drowning. As if that wasn't horrific enough, hundred of children found have either lost one or both of their parents, and many children adults who survived the flooding need medical attention as a result of injuries, lack of food and water, and growing concerns of plague and disease often associated with these types of crises.
What Dr. Ko needs now is this machine (pictured above), described as the Cardio7-S-Interpretive Touch Screen Electrocardiograph with spirometry. This will provide patients better care and treatment with the information it generates for Dr. Ko.
Alfaro has negotiated a price of $2,600 with Medical Device Depot Inc.
www.medicaldevicedepot.com
located at 3230 Bethany Lane, Suite B, Ellicott, City, MD 21042
Medical Device has graciously reduced the price of the machine and once we raise the remaining $2,400 balance of the cost (plus $200 for shipping and insurance), Alfaro will write the check with funds generated through this GoFundMe account and send it to Medical Device Depot, which will then send Dr. Ko this machine.
The sooner we raise the money the faster we can get this machine in Dr. Ko's hands.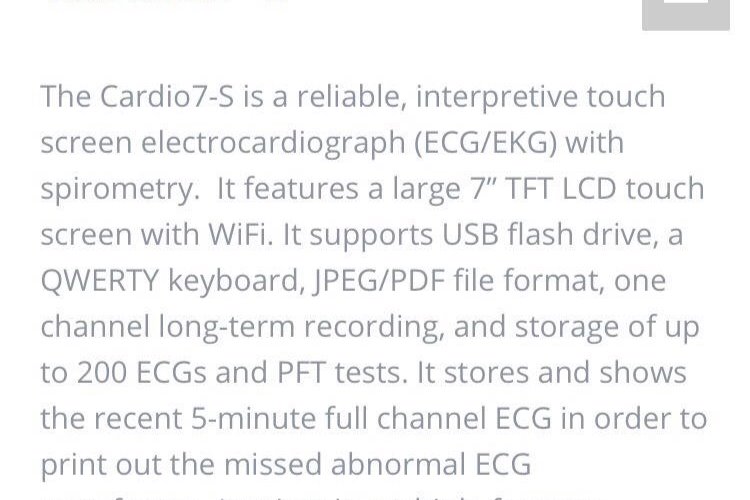 Here are related articles of the events that occurred as detail on Michael Alfaro's Facebook Blog: America Loves & Helps Our Friends in Laos
https://www.facebook.com/AmericaLovesLaos/
https://www.facebook.com/NowThisNews/videos/353739405164788/
No donation is considered too little. Every donation is a gesture of generosity and love. Please help us get to our goal of $2,700, which will include fees we incur through processing donations through GoFundMe.
Thank you on behalf of Dr. Ko and America Loves & Helps Our Friends followers and supporters.
Kindly,
Michael Alfaro

Organizer