Allissa has been diagnosed with Elhers Danlos Syndrome. This is a connective tissue disease that allows your skin, muscles and other connective tissues to be too stretchy/wobbly. This has caused her Odontoid Bone to retroflex backwards into her brain stem and has also caused her to have Cervical Cranial Instability. It has allowed her skull to push downward onto her neck because her neck is too weak to hold it up. It has also squashed her pituitary gland in half and decreased her cerebral spinal fluid in her skull.
Because of these conditions, she also has Dysautonomia. This is a disfunction of your autonomic nervous system which controls your blood pressure, digestion, heart rate and body temperature just to name a few.
Allissa also has been diagnosed with Syringomyelia which is a fluid filled cyst on your spine. This cyst fills with fluid and elongates and expands and can destroy the center of the spinal cord. They believe that this is caused by the fact that she possibly also has Occult Filum Tethered Cord. The spinal cord, which should hang freely, is tethered to a bony structure by connective tissue. This causes bowel & bladder symptoms as well as leg pain, lower back pain and numbness. Left untreated it can cause permanent damage to the nerves that control the bladder, bowels, legs and feet.
Just last week she traveled from Ohio to Maryland and had another (my Aunt tells me she has lost count of how many) spinal fusion surgery. She is now fused from her skull to C6 and also C7 to T12. This surgery has been extremely hard on her body but she is a trooper and handling it as best she can.
http://www.caringbridge.org/visit/allissarower/mystory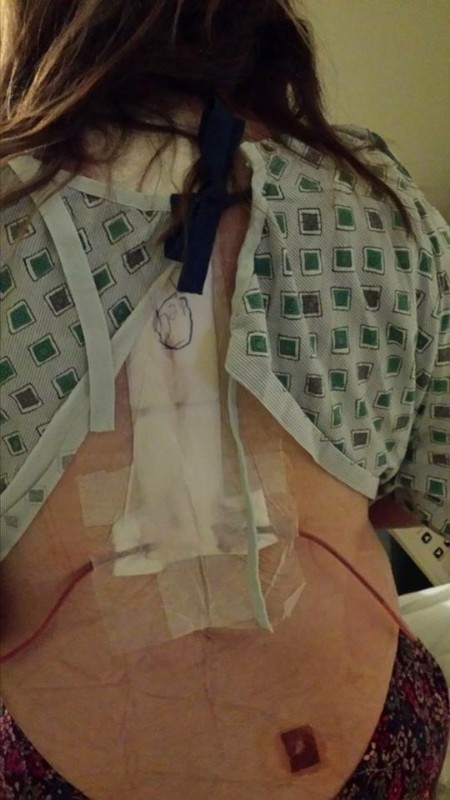 Organizer and beneficiary
Jenney Logan
Organizer
Nashville-Davidson, TN