Father & Daughter Kidney Transplant
Alfredo and Adi Kidney Tansplant FUND
SURGERY date: September 8th 2017
A message from Adi & Leana:
Throughout our lives our Dad has been there to support us in any and every way possible.  He has taught us how to be selfless, loving, and hardworking whether it was for family, friends, or anyone in our lives. He has always been there to give great advice, a smile, lend a helping hand, tell a silly joke, or to encourage and motivate those around him.
Upon getting a horrible case of pneumonia, he was hospitalized and many of his organs began to shut down.
It was this time that we found out his kidneys were beginning to fail. With cautious care, exercise, rest, lifestyle and diet changes they could possibly hold up.
An unexpected accident happened when he fell off a ladder hanging Christmas lights and broke his tibia plateau and underwent surgery. His leg never healed properly and due to immense pain a second surgery was performed a year later.
He went from managing an entire South Texas area, to being homebound working minimal hours for almost a year. This took a massive toll emotionally and financially, but the toll was even greater on his kidneys.
He not only had to learn how to walk again, but now his kidneys were failing too.
After months of testing we were told his kidneys were functioning at only eight percent and
dialysis was his only option. The average life expectancy of someone on dialysis is 4 years, and the wait time on the Kidney Transplant List is an average of 7 years. 
Not once in all this time has he allowed this to conquer him or his spirit.
He jokes calling his dialysis machine his, "juicer."  
His daily dialysis machine and the treatment are what are sustaining his life
but it places a huge toll on his body physically; He is always exhausted, and his legs and feet are always swollen. The 8 hour treatment every single day is what has been needed in order to hold him over until a kidney could be found for donation and until his health was stable enough to actually receive it.
Through all of this, we still know that we are blessed! 
 Our parents never asked us, or anyone else to get tested to be possible donors, though many including our Mom, family and friends stepped forward. Beyond what we expected, both of us, his daughters, were a possible compatible match, needing approval through the hospital after rigorous testing to be approved for donation.
A year later, after many medical disappointments, several donation centers, endless appointments, and one of us being told donation would simply not be possible, we finally got the "yes" we needed, and Adi was thankfully approved for donation
!
The hard part was done, Now the next part comes in, the surgery itself.
**The Kidney Transplant surgery is scheduled for September 8th 2017!!!**
This is just around the corner, and we still can't believe it is really happening! 
The next challenge? Affording the immense cost of all of this.
Our parents have touched many lives and haven't asked for anything in return. They give to others, work hard and make every sacrifice needed. They have never been ones to ask for help, so being as stubborn as they are, we are asking for them.
We decided to reach out and ask for help, to lower the stress and worry in any way after the last few years, to defray the never ending costs associated with the transplant, hospital recovery, time out of work, and to ensure our parents can afford the high price of immunosuppressant medications costing up to $1700 a month, that our Dad will need every day to keep the kidney from rejecting
.
Whether it be through prayer, leaving a note of encouragement, or a donation.Peace of mind is priceless so any and every amount you can donate would mean the WORLD to us, to our family, and to ensuring our Dads health moving into the future. Thank you so much.
♥️
-Leana, Adi, Alfredo & Bridget (Please share this link if you can!!!) <3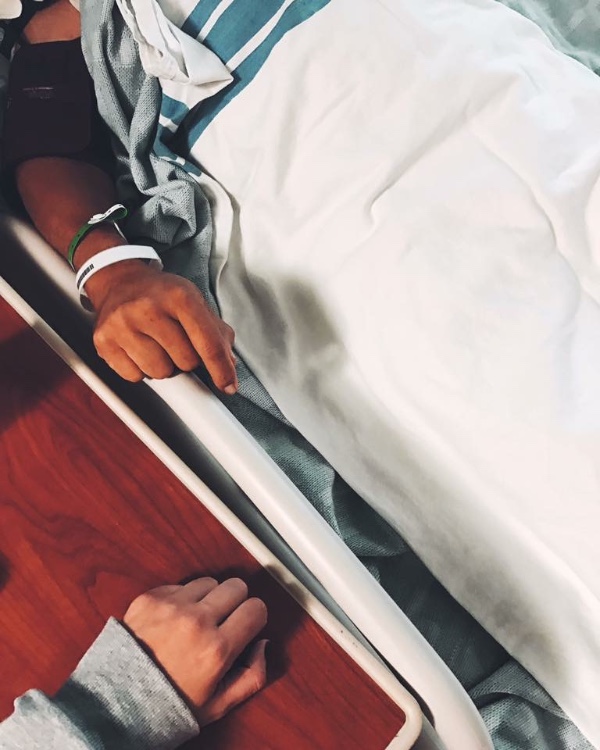 Organizer