On September 2nd, 2019, Adam Volpe was riding mountain bikes with friends in Whistler, BC, Canada, when he hit a rock roll. When he came over the crest, his rear tire hit his butt which sent his weight forward, causing him to fall about 15 feet.  The fall instantly broke his neck and caused a serious spinal cord injury at C7 and T1. The spinal cord injury resulted in paralysis; he is currently considered a quadriplegic. After being airlifted to Vancouver General Hospital, doctors performed surgery by fusing his C4 to T3, performed a Lamenectomy and addressed the epidural hematoma located at C7.  Adam also had stable fractures at T2, T3 and T8. After a successful surgery, Adam has been recovering in the ICU (still in Canada).
Much is still unknown in the aftermath of the accident, but Spinal Cord injury is always significant and life changing. Currently, although Adam has shown some promising signs in feelings and sensations below the affected vertebrae, he can not move anything below his chest. 
Adam, father to two year old Nora and husband to Krista, is a devoted father and incredibly active person. In just two and a half short years, Adam has instilled his love and appreciation of the outdoors upon his daughter. Taking her on hikes through mountains to hikes through waterfalls, Nora has explored more than your average toddler while sharing the love of Mother Nature with her father. Along with his appreciation for the outdoors, Adam enjoys biking, dirt biking (both competitively and recreationally), snowboarding, climbing and basically anything that involves being on the move. Adam is an active member in all of these communities, and is always present and supportive of all of his friends within these circles.
Anyone who has met Adam will quickly learn of his masterful abilities in problem solving. His skills in fixing and troubleshooting issues in his job as a mechanical engineer is rivaled only by his ability to build things from scratch. Whether it's Nora's crib and dresser or a dining room table that can seat twenty, he can build it. If you have something that needs fixing, he will happily get you out of hot water. He's always the person everyone can count on to fix your problem. He is the go to guy. 
Now, Adam needs our help. He is faced with a life altering injury. With that in mind, the entire family is looking at an entirely new array of challenges. On top of a tough road to recovery, the Volpe family is going to be faced with the challenge of being able to afford the new life that they must learn to lead. This means that they are about to face some serious financial hardships.
Although it is still early days, it seems very likely that the Volpe home will need to be renovated for Adam's recovery. Adam will also need a vehicle that allows for wheelchair entry and modified driving.  Transport home from Canada to the US is still being figured out and may need to be paid out of pocket upfront. Adam also found these awesome motorized leg braces that allowed a quad to hike the Appalachian trail ($75k each leg). The Volpe family is looking for the best care possible even if that means paying out of pocket for treatments from acupuncturist, naturopaths and other specialists. All of these things and more will become quite costly but will prove necessary in getting Adam back to living an independent and normal life with his family. 
Learning to lead an independent life is most certainly a challenge that Adam will conquer, but he'll need resources and support in order to return to a place where he can begin to move past his injury and return to what he does best. Every little bit helps enormously. This will be a long process and will involve adapting and learning to live a new life. Luckily, the support that has emerged from friends and family has been massive.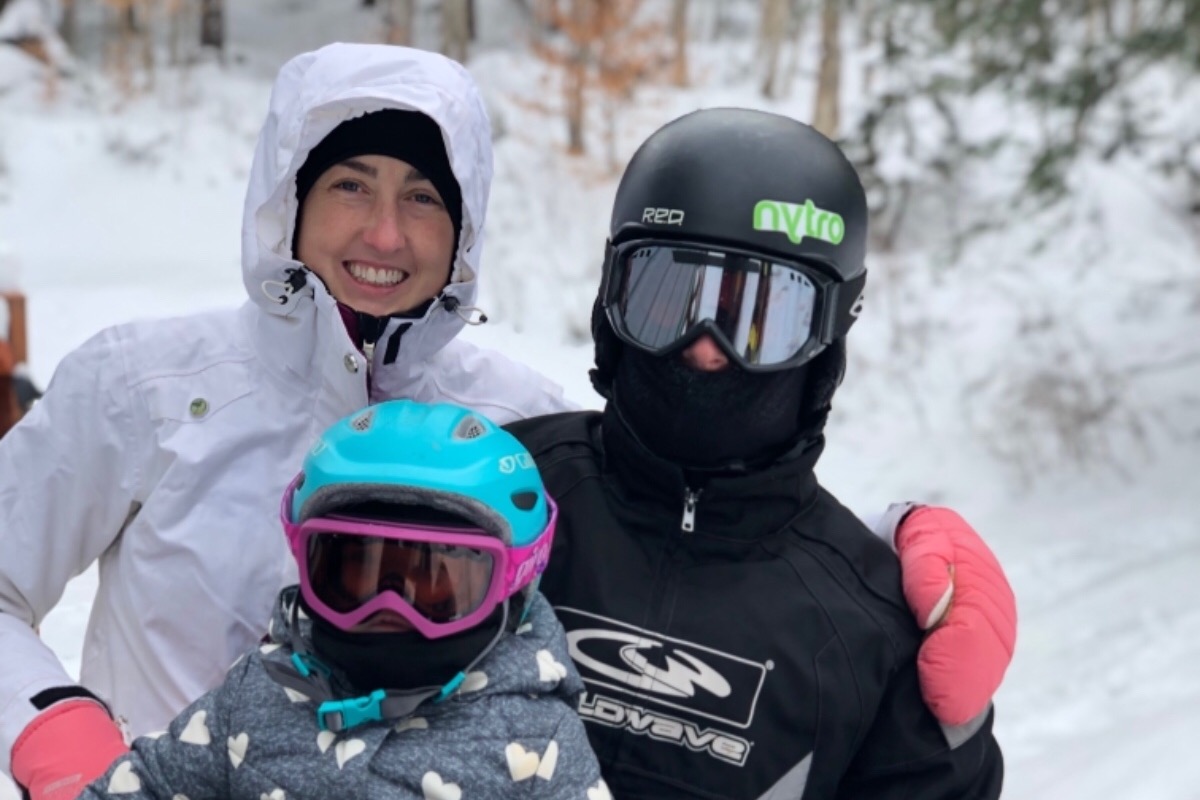 As Adam's brother-in-law, I've witnessed firsthand what an incredible person he is. Adam and my sister, Krista, are both reluctant to ask for help, so I'd like to do it on their behalf. They are in for a tough recovery, and the more prepared they are to shoulder the financial burden, the easier this journey will be for them both mentally and emotionally. I realize that I am asking for quite a bit of support, but know that this money will go towards assisting the recovery and family of one of the best human beings I've ever met, and I'll be damned if he doesn't kick this recovery's ass.