We all know Christine Coleates as a wonderful friend, family member & co-worker that would do ANYTHING for anyone! Now, Christine truly needs all of our support.  Our goal is to raise $100,000 to cover treatment, bills, and travel expenses for Christine and her sister, Shelly, both victims of cancer.
Christine Coleates is an energetic, intelligent young professional who has helped take care of others her entire life. After graduating from high school she earned a full academic scholarship to Syracuse University, but due to the needs of sick family members she was forced to take out loans in excess of $20,000 to live off of and eventually left in her junior year. She entered the work force to help support her family and over the years has built a career in marketing through hard work and experience. Three years ago when her sister Shelly was diagnosed with stage III rectal cancer, she purchased a house in Camillus and along with her fiancé, Joel, and their cat moved Shelly and her four children, two cats, and two Pomeranians in to care for them while her sister underwent treatment for the cancer. After two rounds of chemotherapy and radiation, and two surgeries, Shelly's cancer returned again and the local doctors said there was nothing more they could do. After getting a consultation from Memorial Sloan Kettering, where the physicians there decided they could perform one more surgery to remove two small tumors located up against Shelly's spine (an extremely risky operation, to say the least), it was decided that she would travel to NYC in June, 2014 and have the procedure.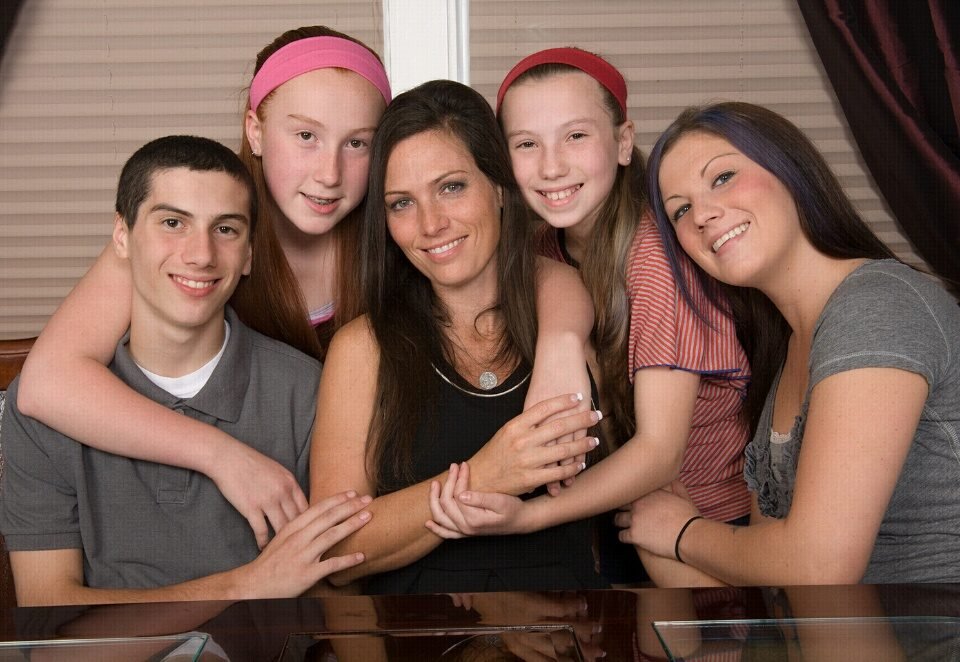 Christine and Joel had planned a vacation in late May and decided they should get away for a bit prior to her sister's final surgery. Christine had been having a persistent migraine for approximately three weeks, but she was sure it was due to stress at work and at home. She also thought that the numbness that had been occurring more and more frequently in her hand was due to constant computer and mouse use. While on vacation, however, a new symptom appeared that had not been there before. Her whole right side would go numb, including her face, and she began mixing up words and sentences, sometimes slurring. Upon her return home, on May 20th, Christine fell down at work prompting a visit to Urgent Care. After hearing her symptoms they immediately sent her by ambulance to the emergency room at a local hospital for a head scan. The scan revealed a mass on her brain and after a follow up MRI that night the doctor's confirmed that she had a rather large brain tumor and would require surgery.




On May 29, 2014 Christine had brain surgery to remove the 4.5 inch tumor that was pressing on the outside of her brain. She spent the next week in recovery at the hospital and another week after that in acute rehabilitation. During rehabilitation the pathology report came in revealing that the tumor was a grade IV (the highest grade possible) and malignant. It was cancer, a glioblastoma, and is considered terminal. The question was not whether the cancer would recur, but when it would recur and how aggressive would it be. As you can imagine, emotions ran high as this family now faced their two youngest, just 40 and 36 years old, having to fight for their lives against cancer.




But cancer does not know who it is dealing with! These are two of the strongest women you will ever meet and they both refuse to give up. Shelly has since had her surgery and spent 14 hours in the operating room. She is home, recovering slowly, but in good spirits. Christine and Joel are seeking an alternative treatment for her cancer, one that will take them out of the country. Traditional treatment for glioblastomas, or GBMs, is the same as any other cancer in the United States - chemotherapy and radiation. This will give her a prognosis of 11 months to two years to live. The treatment they are seeking has a tremendous success rate and there are patients who have used this option who are 10 to 15 years out of treatment and are still cancer free. In order to afford this they are holding a benefit and have set up this  fundraising site to raise money for their bills and expenses. The donations recieved here will be helping not only Christine, but her sister Shelly as well. They will both have ongoing bills during their recovery and treatment. Anything you can contribute will be greatly appreciated and put to good use as we are also planning to open a foundation to help others battling cancer as advocates for their rights and treatment options. This foundation will help patients navigate through the difficult paperwork, obtain legal resources, and organize their schedules with regard to cancer treatment.  In addition to traditional fundraising efforts, we would also seek to partner with major corporations such as an athletic sportswear company who would donate all proceeds to Chrissy's Fund from products bearing our logo.  Christine has felt deeply called to start this foundation for a long time as her one true goal has always been to help others in their time of need.





Christine has helped and touched so many in her life including helping her sister Shelly and her family. She has always been nothing but kind, generous, and selfless. Please help Christine as she truly deserves it, having spent her entire life caring for those around her, both family and friends. For someone who never asks to receive, we ask you to give!

Thank you.

Organizer
#1 fundraising platform

More people start fundraisers on GoFundMe than on any other platform. Learn more

GoFundMe Guarantee

In the rare case something isn't right, we will work with you to determine if misuse occurred. Learn more

Expert advice, 24/7

Contact us with your questions and we'll answer, day or night. Learn more