11
10
A new ceramics studio for Sam Hitchman
$1,000
of $20,000 goal
Raised by
11
people in 4 months
The short story? Well, a flood on May 21 2018, in the basement of our home, and also my studio from which all of my income is generated caused my business $87,000 of losses, and our home suffered another $25,000 of damages. Amazing what just a little water can do!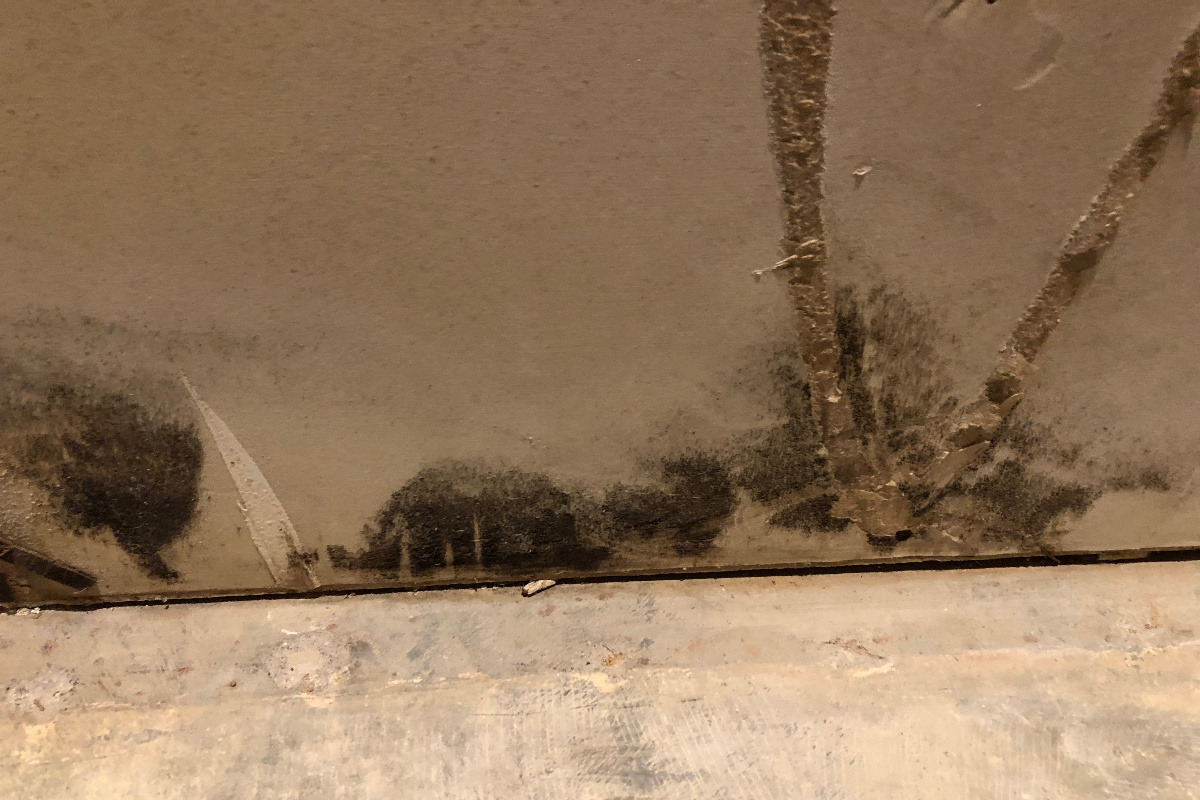 Here's just a little bit of the mold, and damaged drywall from just a couple inches of water.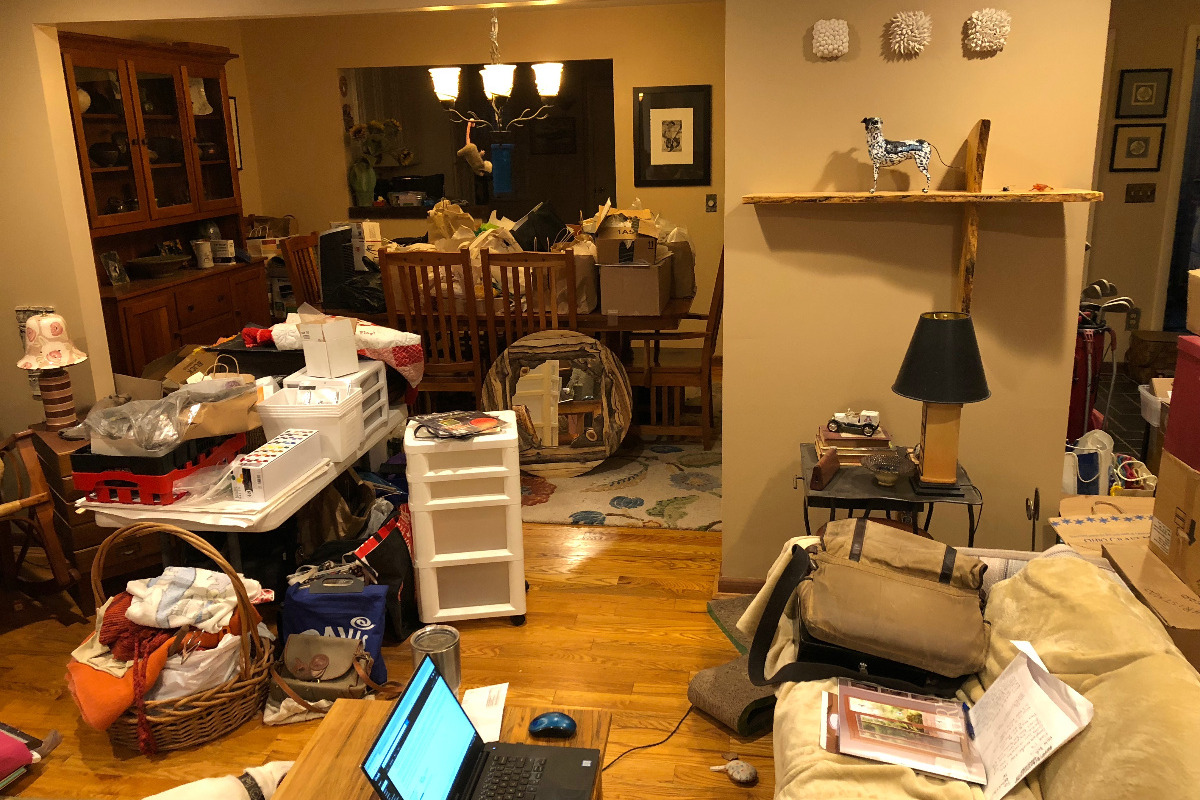 All of my studio tools, and all of our personal belongings, had to be stored on the main floor of our home, and in a                                   storage container for about 6 months while our home was restored.
Because of this, and another major factor, I had to, during the worst financial time of my life, try to take on a loan, so I could buy, and build a new studio for myself. Well, Ive bought the property, and desperately need help to finish this studio build.
        The long story...well, it is a long story, but I urge you to read through, and see why this is of such a vital importance to me!
I found clay nearly 20 years ago as an ornery 7th grade boy (...can you believe that?!); I was given a work detail from the art teacher, and upon my completion of the work detail, he gave me a block of clay as a reward.
       Really, I think he saw the need for me to have something in my life, and apparently he knew what I needed. I skipped classes all throughout high school (very nearly didn't graduate) so I could stay in the studio, and would stay after school until he would finally kick me out so he could go home.
      No surprise that this trend of skipping classes to stay in the studio continued as I went through my college education at Miami University of Oxford Ohio. Embarrassingly enough, I failed Geology 101 as a senior; if I had only known how much information from geology was related to ceramics, maybe I wouldn't have skipped so many classes.
     Alas, I did finally graduate in 2010 with a BFA in Ceramics and Metalsmithing, and I believed wholeheartedly that I had an amazing set of skills, that any potter in the county would surely hire me on the spot for.
     After a year of searching, I did finally find an employment opportunity, albeit not the one I truly wanted, in Cincinnati working for a community ceramics studio and retail supplier of ceramics materials. I mainly worked for the in house sculptor, whose clients were in the fashion and museum industry, and my tasks were to make the molds, and prototypes from his designs. After about a year of this work, I was yearning to be back in clay, making pottery that I loved so much.
        Thus, another exhaustive search seeking employment with  a potter began. I cold called every potter I could find in the East coast & Midwest region, and was willing to relocate to just about anywhere I could find work.  Unfortunately, I apparently had a lot of learning left to do, and one of the best pieces of advice  I was given, was from a rather stern potter who I had called looking for work; he told me that "....when I graduated from college back in the 70's,  no one offered me a job....why should I give you a job?" It was advice that was not easily absorbed at the time, but has become a big motivator for me.
       Of all the potters I called, not a single one could offer actual employment; the best I could find was a trade for space deal. Essentially, I would work 40 hours a week for my "employer" and in trade, I would get access to their studio. While this arrangment would accomplish one of the necessary steps, it wouldn't leave me much time to make my own work, and I would have many bills, which would go unpaid. Unfortunately, it seemed like I wouldn't find a job doing what I wanted.
     Luckily,  in the last two weeks of my employment in Cincinnati, a local potter, who was in his mid 60's at the time, came in to buy some materials, and asked me if I knew of any potters who could help him, as joint pains he was having made it impossible for him to work. The potter,
Lawrence Kearns
 , had been working in clay nearly all his life, in numerous facets from hobbyist, student, teacher to self employed artist for the last 20 years.
     Working for Larry part time, and part time for another local handmade art tile maker, I was able to earn enough money to sustain myself, and with Larry's guidance, and access to his studio, I was able to launch
my business
  in January of 2013.
   My first year was a doozy, and without the knowledge and guidance of Larry, I undoubtedly would not have made it. Everything from where to find shows, how to apply to them, what kinds of work to make, how to pay sales taxes.....so many business related tasks that I unfortunately just was NOT prepared to handle. 
    Thankfully, after a couple of years, I started to get a hang of this whole self employed artist thing, and thankfully was having some success. For most of my 20 year experience in clay, I had dreamed of having my own studio, but now what had changed was that I wanted to be able to offer young aspiring artists what I had wanted when I graduated from college, but could not find.
    Because of this, I hired a young high school graduate, who had fallen in love with clay in high school, and wanted to become a full time potter (sounds familiar right?!). While this young man had a lot of promise, and I thought he was going to really go places in his ceramics career, after two years, he decided to change paths.
   Speaking of that studio of my own; I had been working out of two locations for the past 6 years. One in the basement of our condo, where I would make, and bisque all of my work, and the other, shared with Larry, at his home an hour away from mine, where I would glaze, fire, and store all of my work.
     Lets fast forward a little bit, and catch back up to the beginning of this saga; 2018 was starting off as a good year; I was making a lot of new work, and getting prepared for the show season, when the flood happened. To top it off, while trying to rush setting up for a local show, so I could get home to meet a contractor, an accident occurred, and I nearly lost my eye/vision.  A small pole caught me off guard and nearly skewered my eyeball; thankfully just a small 1/2" gash on my eye, eyelid, and inside of my orbital socket, some bad bruising, and some major discomfort was all there was; just a few more millimeters lower though and I would have been blind in this eye.
Back to the flood though; I was naive (yet again) and thought that I would be relocated for a mere few weeks while repairs were done, however, that really turned into 6 months. Likewise, the insurance company, who represented our neighbors, from which the water came from, dismissed my business loss claims and offered us a pitiful $5,000 compensation, for my $87,000 loss. Our only options, both of which were undesirable, or futile, were to sue either out neighbors, or the insurance company, and even with the hired assistance of an attorney, the insurance company strong armed us into accepting their low-ball offer.
    Thankfully a good friend suggested an organization to me that might be able to offer some help, and after a super easy application process, I  did receive some financial assistance from
CERF
(Craftspeople Emergency Relief Fund), with a $3,000 grant! However, while it was a real beacon of light for me during a dark time, it was not enough to assuage all of our woes.
    As if things couldnt get more hectic, Larry told me, kind of suddenly, that he was going to be moving from his home in 6 months, and that the studio would no longer be. Buying his home was not an option for us, so we began a frantic search for a piece of property on which I could build a studio, and continue my business.
    While I had been working steadily to save money for this new property, and was well on my way, huge business losses, and major medical bills drained all of our cash, and the loan the bank offered us was not quite what we hoped, but it was all we had.
    Around November my wife sent me a listing for a very
rough piece of property
, which had a barn which I thought would make a great studio. While it needed a LOT of work, as the original schoolhouse was falling down, the old trailer was doing the same, and the barn needed help too, it really spoke to me, and as of February 25th, I have become the official new owner!
    Throughout the inspection period, we did find that the barn had more damage than originally thought, and unfortunately it was cost prohibitive to try and rehab the 50 year old tobacco barn. So as of yesterday, March 4th, we have begun the process of dismantling this barn, and preparing to build the new studio. 
     Ive been working diligently for weeks trying to source as many used, or free materials from which we can build this new barn, and try to keep our costs as low as possible for this construction. However, as anyone who has undergone a construction project will tell you, the costs just continue to build, especially when you least expect it. Between buying the property, having to dismantle this barn (which we hope to sell, as we cant reuse the materials), install a new septic system, run all of our utilities, build the building, pay all of the laborers who are helping me, engineers, permit fees, and the zillions of other little expenses, the $160,000 loan we got from the bank is drying up rapidly. The budget I have put together shows that I am going to be at least $17,000 over budget. I have planned to delay installing numerous details of the building until we can afford to do so, and we are using the cheapest materials we can afford, while still maintaining a quality building, but none the less, we are still looking at being over budget.
   Now, here's the real deal; while this studio will be a place where my business will operate, I am building it large enough to allow 2-5 young aspiring ceramic artists to foster their careers, at a stage where I know it is very difficult to do so on your own. The costs for a ceramics studio can be very daunting (kilns, wheels, slab rollers, extruders, ventilation, materials, utilities, space to work....etc) and usually there's only two options for a ceramic artist; either pilfer and pinch pennies until you can carve a niche out of your basement to work in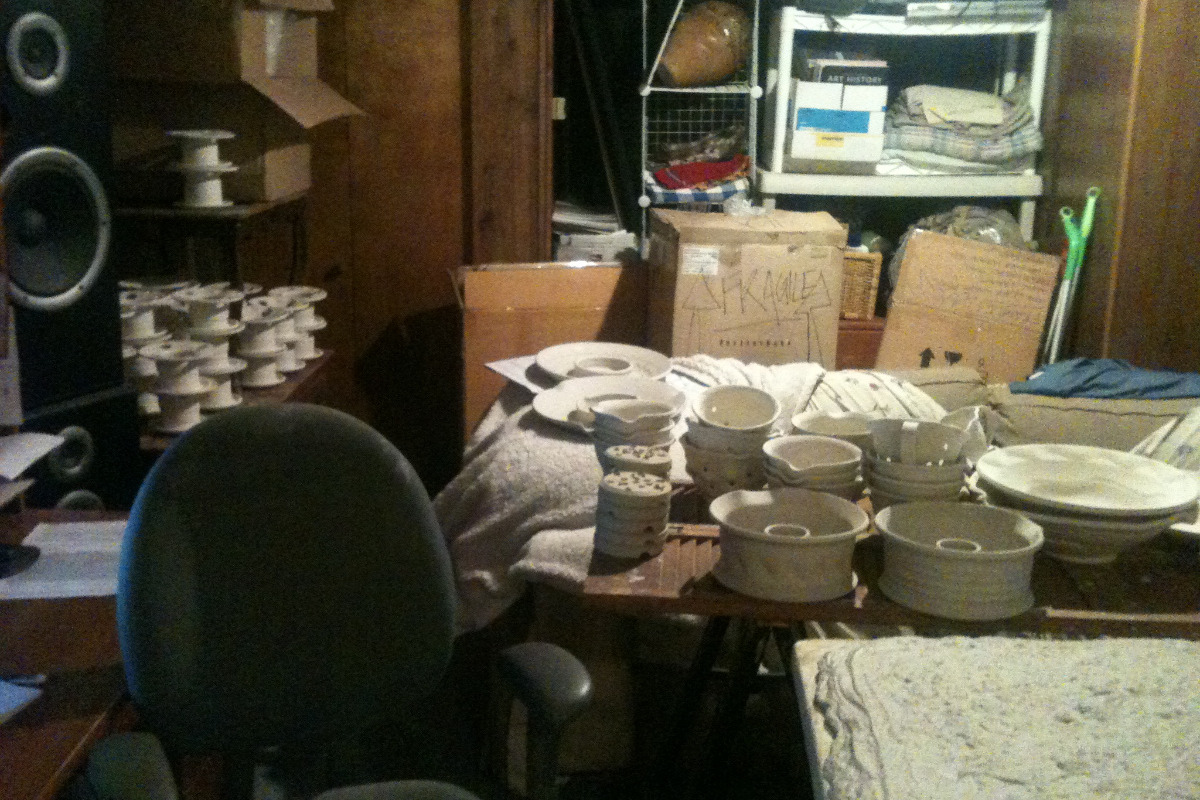 or you pay to rent space from a community studio. I plan on offering these hatchlings something that is a blend of a residency, internship, and employment opportunity. Young artists will have the option to trade labor (with the focus on them still having time for THEIR own work) for studio access, or they can be paid to work in the studio for me, but they have free access to all my tools and equipment (easily, a $80,000 outfit). I also hope that once we have saved for a few years we will have the resources to renovate the original schoolhouse (1909!) that is also on my property, and turn it into resident living quarters, in which free rent will be another expense that they wont have to consider, and will be able to focus on developing their careers.
   While there are many details that need to be worked out, just as Larry and I did years ago, and I have done with my other assistants in the past, my current assistant "Mo" is really looking forward to not working in my basement!!!
   So, in summation, yes I am asking you to help ME get back on my feet after all we've lost this past year, but I am also looking for you to help those many young artists which need an opportunity like this so they can establish their careers, and follow their hearts just as I have.
   There are a couple of ways I can use help; primarily we need help funding this barn build, but I also have an old tobacco barn which we are carefully dismantling so we can
sell it
to hopefully pay for the rest of this build. I can also benefit from those who may know of grant opportunities which might be applicable for my situation. Likewise, there are lots of small, labor based tasks, which need done on this property to help whip it into shape, and for those who are local, and wanting to help out for a day, some help on the farm is most appreciate.
   Any and all donations are greatly appreciated; being able to complete this construction process will mean that I wont have to quit on my 20 year (so far) dream of being a self employed potter.
   While I wish that I could offer a mug for every donation, with so much in the air, I just can not, however, I do have plans to figure out some way to show you just HOW much I appreciate your help, and in the very least, invite you to come out to my studio(when its all done!), and we can make some pots together!
   For more information, you can visit my website,
https://samhceramics.com/.
   You can also check me out on Facebook, or Instagram (sorry for the lack of new photos! LOTS going on!!)
   Lastly, dont forget to share this story on your facebook, or other social media outlets; the more I can get the word around, the more I can accomplish!
                Thank you from the bottom of my heart!!
+ Read More