Tracy's Urgent Medical Needs
As many of you may be aware, on Tuesday, July 11th, our sister, Tracy Hamilton Kelley, sustained a horrific frontal lobe anuerysm.  She was immediatly tranferred from Ennis Regional to Parkland Memorial Hospital, by Careflight, for emergency brain surgery.  After surgery, Tracy was placed into a drug induced comma while trying to allow her brain swelling to go down. She was also temporarily paralyzed on her left side. The Dr.'s said that most people with this type of anuerysm don't make it to surgery.   But by the grace of God, she is still with us and fighting so hard everyday.   
Thankfully, she has recently been removed from life support.  She is still in critical condition and relying on a feeding tube for the majority of her intake.  She is making some improvement  regarding responding to commands and she is trying hard to speak.  Her first word after being removed from the ventilator was "pray".
As you can imagine the medical bills are adding up so quickly and to a staggering amount, let alone her ongoing personal and household expenses.  Tracy is a very God loving woman and is benefiting greatly from everyone's prayers.  However, at this time, she is in great need of any financial support that we can give her.
We will definitely do our best to keep you updated on her progress.  We thank you for your many prayers and we will remember you in ours.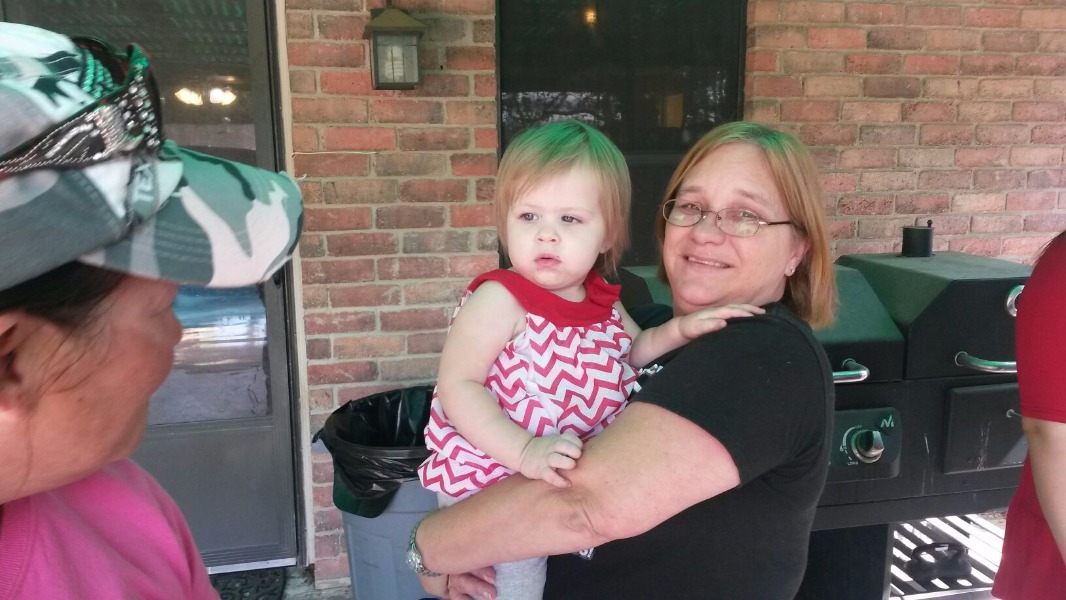 Organizer and beneficiary
Becky Hamilton Snodgrass
Organizer
Ennis, TX