Cassia & Praxis: Malawi Health Care
This summer, from May 26-July 6, I am thrilled to have the opportunity to be travelling to Malawi with Transformative Praxis Malawi . This is a participatory research commitment of Transformative Praxis which seeks to develop evidence-based, sustainable resources in the areas of education, health and community development in the Kasungu Region of Malawi.
I will primarily be working with the health team to investigate sanitation and communicable illness in the local area around the community campus. 
The major costs associated with the trip are related to travel to Malawi. However, I am fundraising here primarily for the portion of the fees that directly benefit the local community. $250 is provided to the Development and Discretionary funds which supports students and their projects, $200 is set aside for the Administrative costs for those who keep the campus running smoothly (everything from security to co-learners) and finally $620 covers the costs associated with the 31 day village home stay. The remainder of my goal will be used in my travel to and from Toronto where I meet the group.
I would be so grateful if you could support me in my efforts to join Praxis Malawi in fostering the co-development of critical thinking, creativity, and social entrepreneurship as a way to support the sustainable independence of local cultures. I am looking forward to contributing to this goal through public health research.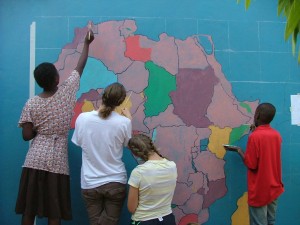 http://transformativepraxismalawi.com/
Organizer